Are you looking for some amazing Christmas essential oils to use this holiday season? Are you wanting to bring wonderful Christmas scents into your home?
Would you like to have a healthy alternative to scented candles?
This site contains affiliate links. If you make a purchase using one of these links, I may earn a commission. Please click here for more information about cookies collected and our privacy policy.
Then this post is for you! These 15 essential oils are the BEST scents to use during the holiday season! Now your home can look AND smell like Christmas:)

15 Christmas Essential Oils To Use This Holiday Season!
Christmas is my FAVORITE holiday!
I love going as a family to pick out a Christmas tree, baking yummy Christmas goodies (like my Healthier Peanut Butter Buckeyes:), and of course going Christmas shopping!
But do you know what my favorite part about the Christmas season is?
It's sitting down at night after the kids have gone to bed with all of the lights off except the Christmas tree and the fireplace. And in my hand is a plate of yummy Christmas treats and a cup of Cafe Con Leche made with goat milk!
Aww, I wish I was sitting there right now:)
And do you know what can make that wonderful, peaceful time even better?!
The amazing scent of Christmas essential oils!
Christmas Scents
Which brings us to today's post: 15 Essential Oils To Use This Christmas!
I am so excited to share with you the 15 essential oils that, I feel, are a must for the holiday season!
After writing about the 10 Essential Oils To Use This Fall, I decided that we NEEDED a post on the best oils for Christmas as well!
Christmas Smells!
1. Cinnamon Bark Essential Oil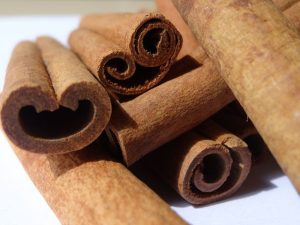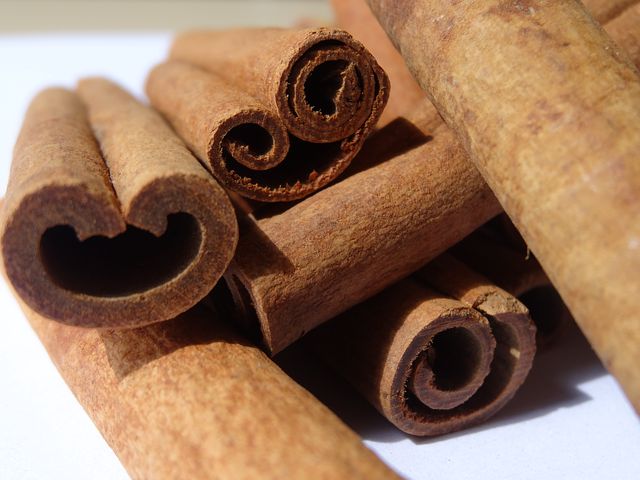 Mmmh, cinnamon!
The scent of cinnamon will make your home smell Christmasy (is that a word?:).
Cinnamon bark is a stronger cinnamon than cinnamon leaf essential oil.
It is the hotter oil of the two with, I think, a stronger, sweeter aroma.
Cinnamon bark smells warm and inviting making it a wonderful essential oil to use before having guests over!
2. Cinnamon Leaf Essential Oil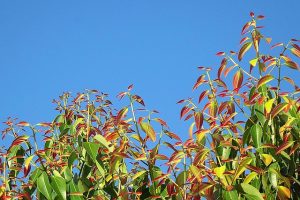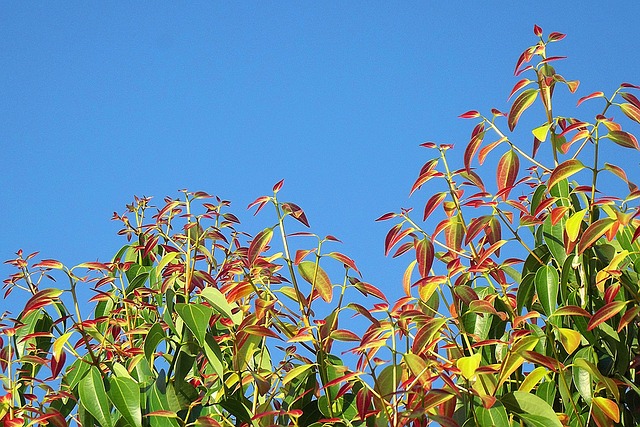 You might be wondering why I have two cinnamon essential oils on the list!
But they are both two different oils.
As I stated above, cinnamon leaf oil is not as hot as cinnamon bark.
Also, the smell of the cinnamon leaf is, in my opinion, more delicate.
It's scent is probably closer to the ground cinnamon that you have in your kitchen.
It has a warm, pleasantly spicy smell that is heavenly!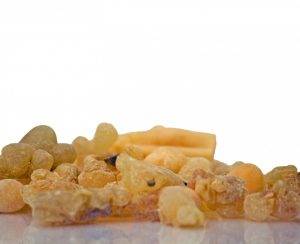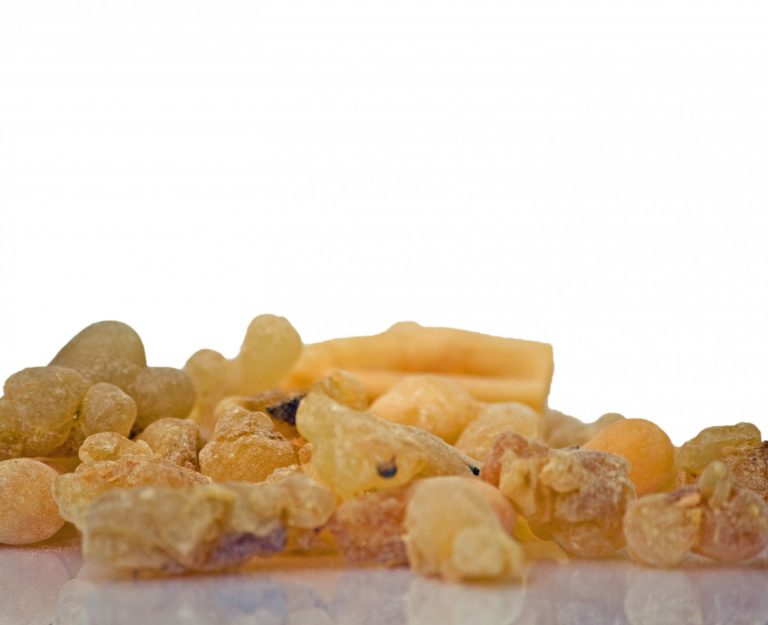 Frankincense is my all time favorite essential oil!
The fragrance of this amazing oil is somewhat sweet.
It has a fresh woody scent and is very rich and intense, containing hints of spice and fruit.
If you haven't smelled Frankincense before you definitely need to give it a try! You will love it!
If you would like to learn more about frankincense essential oil, such as uses, history facts (including the biblical accounts of frankincense) etc. Then check out My Frankincense Essential Oil Post!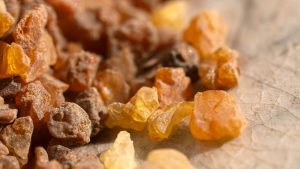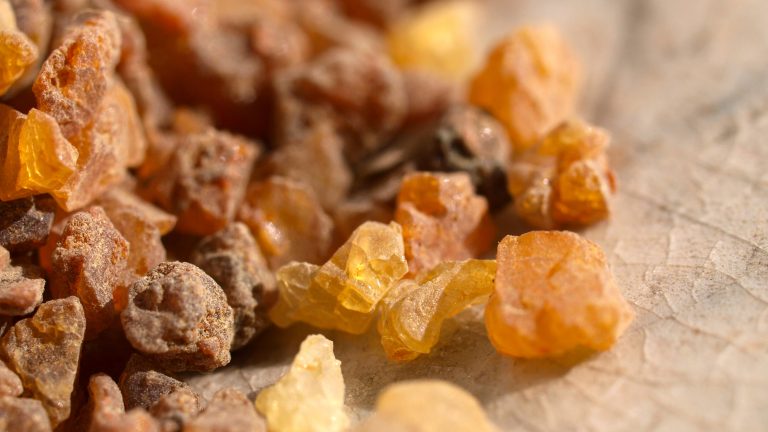 Myrrh is a dark colored oil with an amber hue.
It has a clean warm scent with a hint of spice.
It pairs beautifully with Frankincense essential oil!
You can learn all about the details of Myrrh in My Myrrh Essential Oil Post!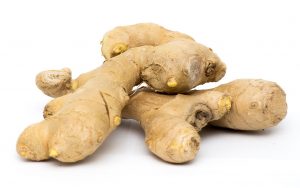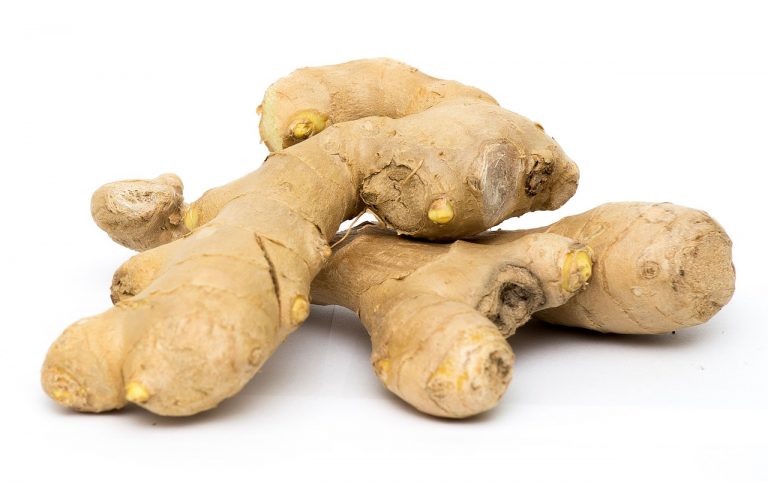 If you have used Ginger in food recipes then you know how wonderful it smells!
Ginger has a spicy, warm, yet sweet aroma.
Diffusing Ginger will make your home smell like you have a fresh batch of gingerbread men cooling in your kitchen!
It is very stimulating and warming to the emotions as well:)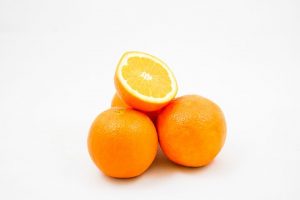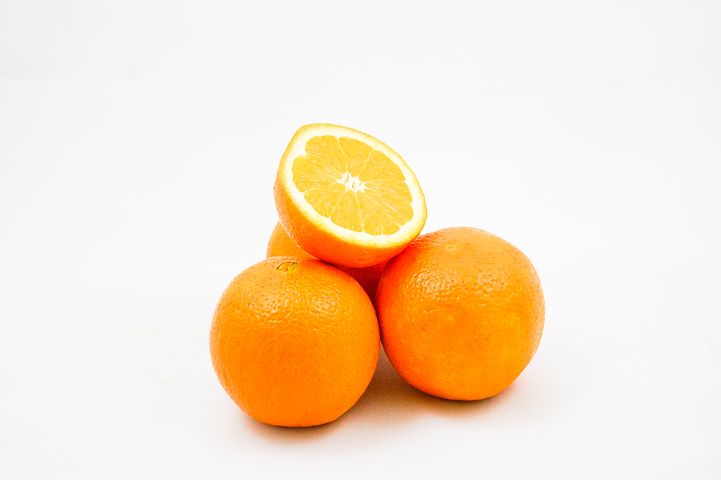 When you combine the sweet, fresh scent of orange with the intense warm oils on this list, it smells amazing!
All citrus oils go well with the warm oils of cinnamon, clove, ginger and nutmeg. As well as the green, forest like scents of the pine oils.
Orange is such a happy uplifting scent.
When you combine orange essential oil with the other oils on this list, your home will be an oasis of happy, warm thoughts that everyone in your family will benefit from!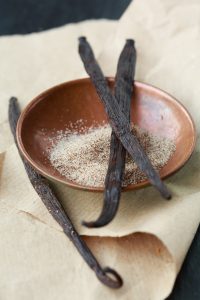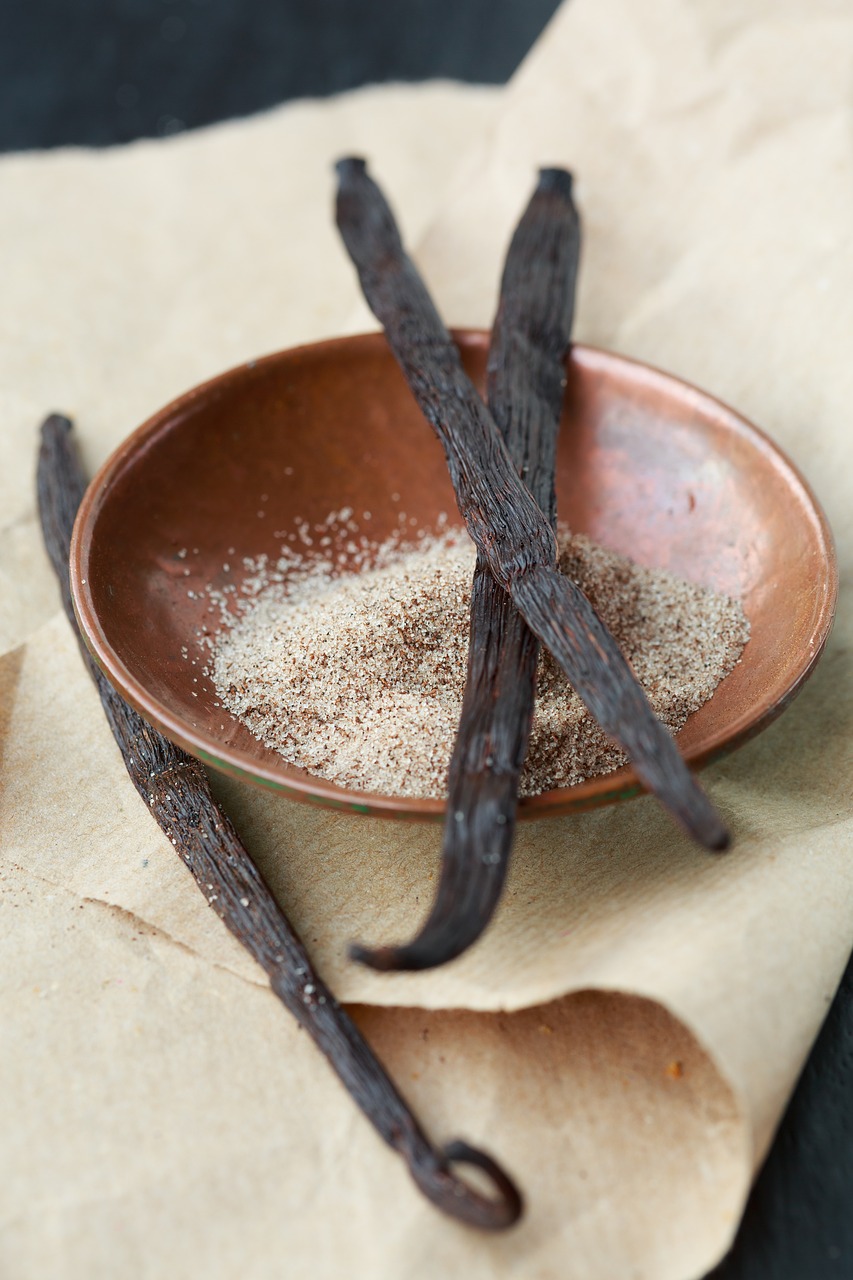 We are all familiar with the strong, rich, smooth scent of vanilla!
This wonderful scent, as I'm sure you can imagine, goes very well with the other oils on this list!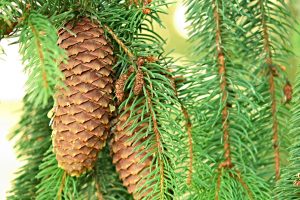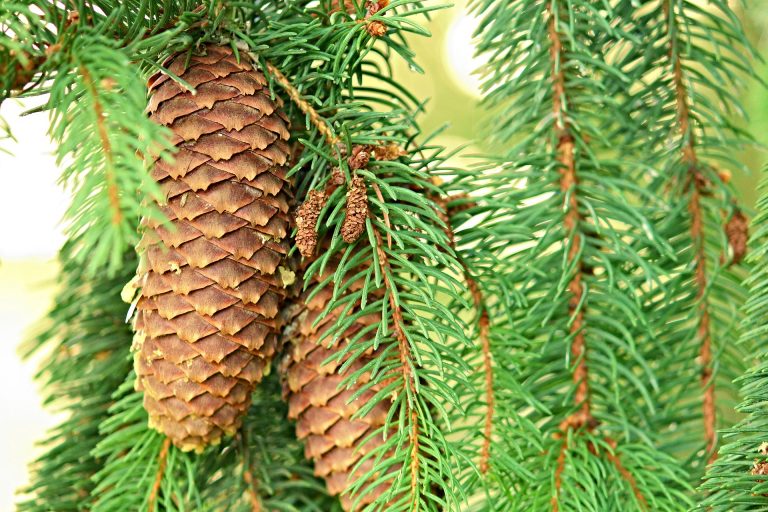 Spruce is a wonderful way to make your home smell like Christmas trees!
if you have an artificial tree this is a great way to get that Christmas tree smell!
Or if you want a more intense Christmas tree scent than you are getting from your real tree, then just diffuse some spruce!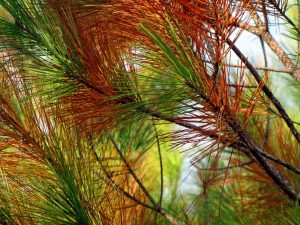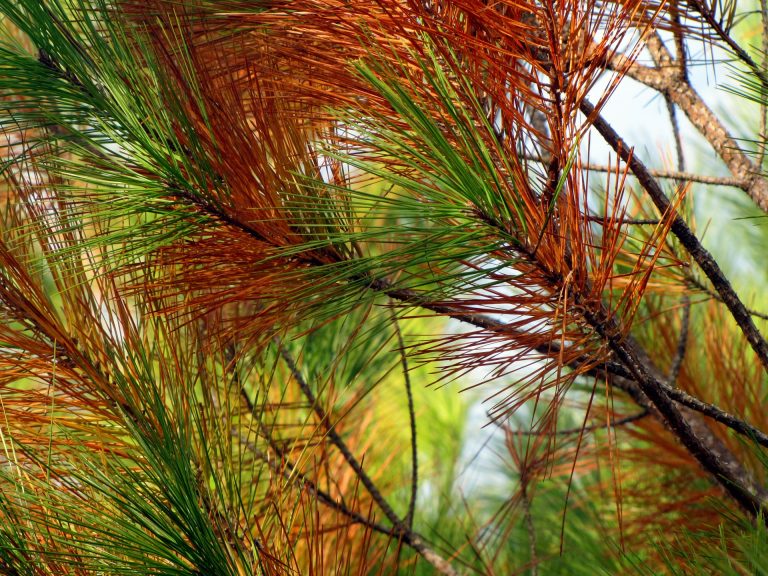 This is another great woodsy scent to use at Christmas!
This scent combines so well with the other oils on this list.
Together they create a smell that can only be described as Christmas morning!
Christmas Tree Scent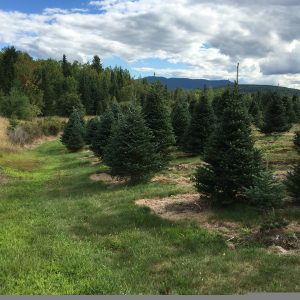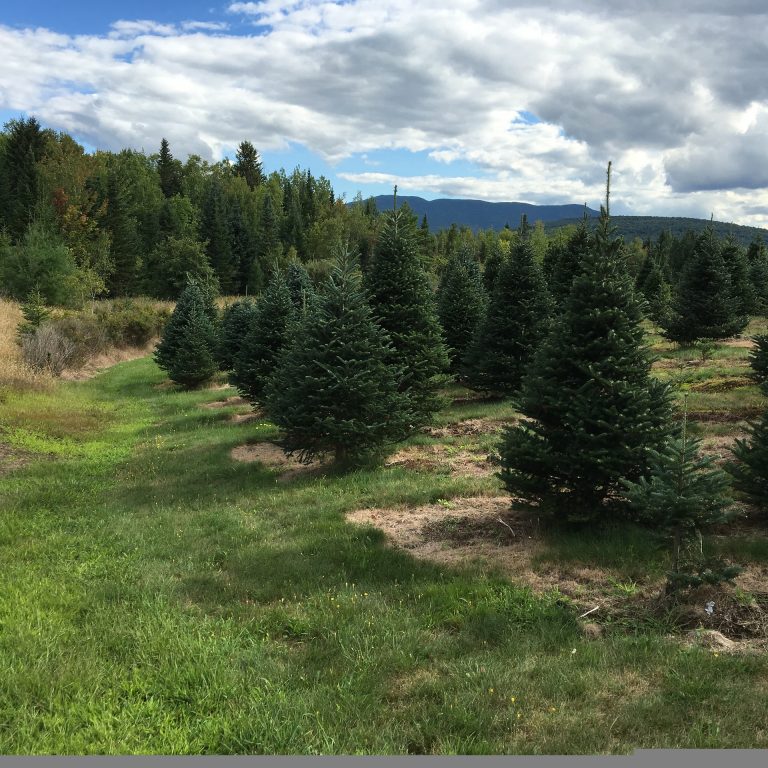 Balsam Fir is the ultimate Christmas tree smell!
Imagine how amazing it would smell if you combined these tree scents together!
You would feel like you were on a Christmas tree farm!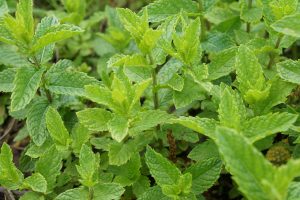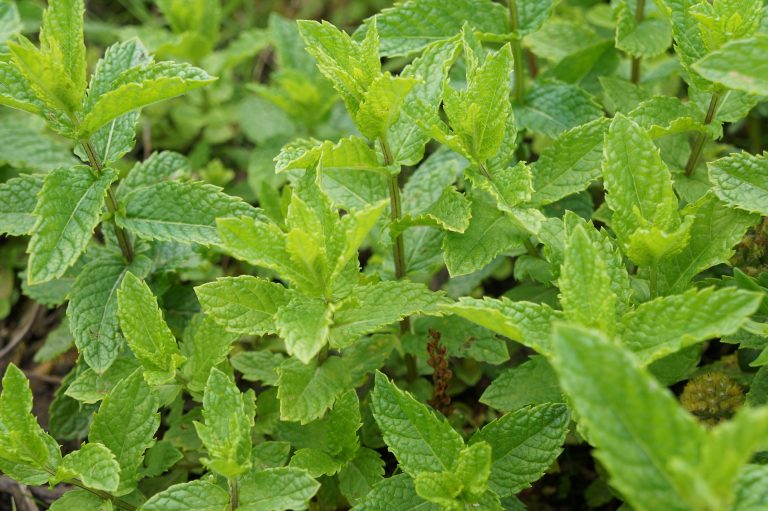 While peppermint is an essential oil that I'm sure we all use year around, it is an excellent Christmas oil!
Use peppermint essential oil to bring back memories of eating candy canes as a child!
And combine it with the other oils listed here for a wonderful Christmas aroma!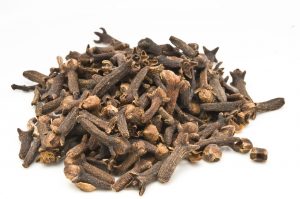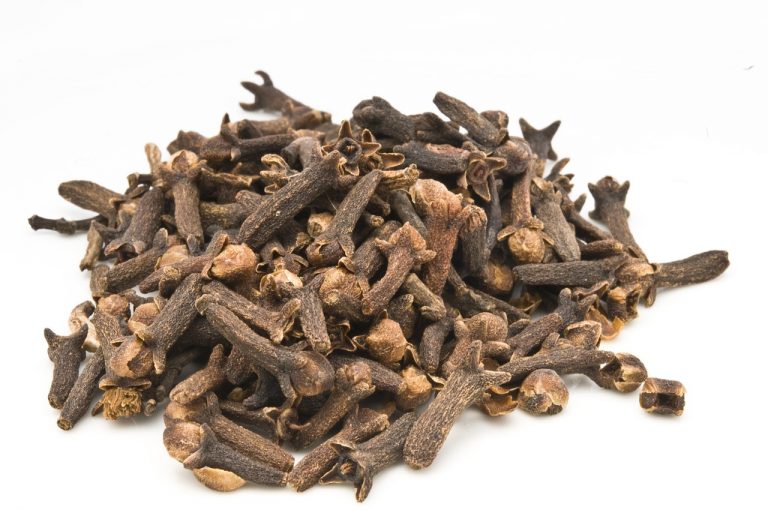 Clove Bud essential oil has a very warm, rich, spicy scent that blends well with the other oils on this list.
Using clove bud essential oil in your home will have a greatly relaxing effect, helping to erase the stress of your day and to put you in the Christmas spirit!
Read More About Clove Essential Oil Here!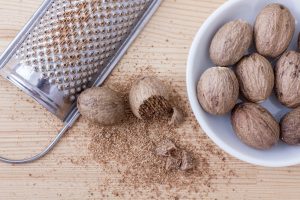 Nutmeg has a spicy, woody, pungent scent.
It blends well with the lighter oils on this list such as the citrus oils.
Nutmeg is a spice that is used throughout the fall and Christmas seasons.
It is also included in my post 10 Essential Oils To Use This Fall.
14. Red Mandarin Essential Oil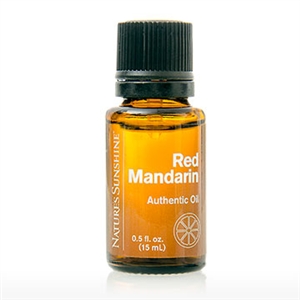 Red Mandarin has a sweet, fruity, uplifting scent.
It not only smells wonderful when combined with every oil on this list, but it also has wonderful uses as well!
Red Mandarin essential oil is great for relieving stress, anxiety, moodiness and fatigue.
What better way to get into the Christmas spirit than by creating a relaxing, stress free environment in your home!
Christmas Essential Oil Blend
15. Holiday Gift Essential Oil Blend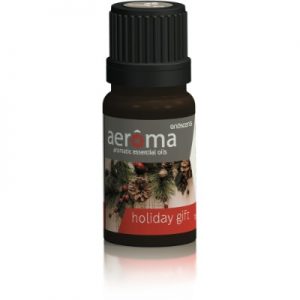 The Holiday Gift blend contains premium organic and wildcrafted: Cinnamon Leaf, Spruce, Orange, Vanilla essential oils.
The Holiday Gift Essential Oil Blend was formulated by Be Young Total Health. Holiday Gift™ blend was inspired by the aroma of the winter season.
It was specifically blended to provide the aroma of the holiday season.
The combination of natural occurring compounds contained within the essential oils of Holiday Gift™ blend helps to relieve stress and provide a feeling of centered focus.
Also, it is a ready made blend, which means that you don't have to blend oils yourself to achieve a wonderful Christmas scent!
Well, that completes our 15 Essential Oils To Use This Christmas!
Holiday Scents
Do you use any of these oils in your home during the holidays?
Do you have a favorite?
Are there any oils that I forgot to add?
If so please leave me a comment below!
Merry Christmas!
Some additional Essential Oil posts that you might be interested in are:
10 Essential Oils To Use This Fall
10 Ways To Use Your Fall Essential Oils

Disclaimer: The information provided on this site is for educational purposes only. I do not prescribe, diagnose or treat any medical conditions. Please consult your health care provider before implementing any of the information provided on this site.
The information provided on this site is completely my own opinion and does not reflect the opinions or beliefs of any other entity.
Any statements or claims regarding health benefits of foods, supplements or essential oils listed on this site have not been evaluated by the Food and Drug Administration and are not intended to treat, cure or prevent any disease.