Which Essential Oil Brand Should I Use?

 As an Aromatherapist I am often asked,
"Which brand of essential oils do you recommend?"
Quality is very important when it comes to essential oils!
Unfortunately not all oils are created equal! When seeking to achieve therapeutic benefits and results, 100% pure essential oils must be used. Many brands may claim to be 100% pure and still be diluted by up to 50% with a carrier! Or they may contain synthetic substances which can be harmful to you and your family!
Only essential oils that have been tested for purity and therapeutic value should be used. The government does not have any regulations on essential oils, so it is very important to know your supplier. I would never recommend buying an essential oil at a local store! I can almost GUARANTEE you that it is not of therapeutic quality!
I personally only have a few companies that I trust. My favorite company, the one that I feel the most confident in, uses only Organic or wildcrafted plants to extract their oils from. They are also the only company that I know of that goes through a 14 step process to ensure that their essential oils are of the best quality.
Be Young Total Health is the ONLY company that I recommend with 100% confidence and the ONLY company that I feel comfortable using with my own family. They are also the brand that I use when formulating essential oil products for my company: Healing Blends For Life.
Here is an excerpt from their website explaining their evaluation method: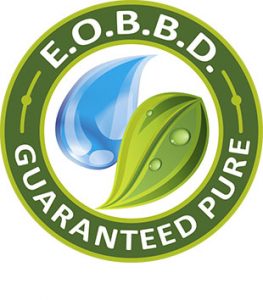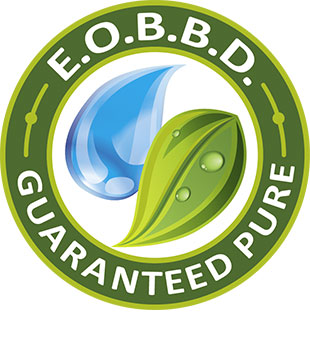 E.O.B.B.D STANDS FOR ESSENTIAL OILS BOTANICALLY AND BIOCHEMICALLY DEFINED.
The E.O.B.B.D guaranteed known as H.E.B.B.D in France is one of only two recognized global standards for properly evaluating quality and content, and the only protocol to determine the therapeutic benefit of an essential oil. If you are enticed into believing that another brand of essential oils is suitable to benefit your body, you should know that, unless it has gone through the 14 steps required by the E.O.B.B.D standard, it has not been evaluated beyond the scope of its suitability as a perfume additive. Be Young Total Health essential oils have undergone this strict evaluation by third party experts who are professionally trained for evaluating essential oils for purity, quality, and therapeutic value. In fact, we are the only company in the U.S. known to adhere to this international standard.
Click here to read a detailed list of the 14 steps they require.
If you would like to use Be Young essential oils for yourself and your family you can contact a Be Young representative that you know, or feel free to use my LINK to purchase their oils.
You also have the option to sign up as a Be Young independent distributor yourself for FREE. Which allows you to purchase their oils at wholesale! There are no start up fees, no membership fees, just discounts!
By using my link to purchase essential oils or to sign up as an independent distributor, you are joining my essential oil team! To do so click here. Then scroll down until you see a shop now and a join now button. Click the shop now to make a purchase, or click join now to become an independent distributor.
My contact info is also listed there, so feel free to contact me with any additional questions. I would love to hear from you!
Thank you for your support and good luck on your essential oil journey!