Check out these 8 DIY diffuser ideas! Do you love essential oils? Would you like to diffuse essential oils in your home but are hesitant to spend the money to buy a diffuser?
This post will show you how to diffuse essential oils in your home using very inexpensive techniques! Some of these homemade diffusers are even FREE!
This site contains affiliate links. If you make a purchase using one of these links, I may earn a commission. Please click here for more information about cookies collected and our privacy policy.

8 DIY Diffuser Ideas!
I love essential oils! I use them for everything!
As an Aromatherapist I use them to create blends for clients, as a mother I use them on my children, and as a housewife I use them in my home!
I am sharing with you today 8 ways to diffuse your essential oils in your home for little or no money!
These are all very easy to do and will have your home smelling fresh and wonderfully aromatic in no time!
DIY Oil Diffuser
This is a Free and extremely easy way to diffuse!
Simply drip one to two drops on the lightbulb of a nightlight or lamp.
Be sure to add the oils to the bulb while the bulb is cool, so that it doesn't cause it to crack.
Then simply turn the light on and smell the delicious aroma of your oils as the bulb heats.
The heat will cause the oils to diffuse into the air.
This is a great way to diffuse any oil, but I especially love using the 10 Essential Oils That You NEED For Fall!
or
This is not only a great way to diffuse your oils heat free, but a great way to decorate!
And it's another Free method!
Simply drip your oils on pine cones or unscented potpourri that you have placed in a decorative bowl and enjoy!
I particularly love doing this in the fall with pinecones.
My kids go outside and hunt for the nicest looking pinecones to put in a bowl in the middle of my dining room table.
However, there is One Thing You MUST Do Before Using Pine Cones In Your Home! Do not skip this simple (and free!) step! It's very easy to do and will help your pine cones to last for the entire fall season:)
I also talk about using this diffuser method in my post 10 Ways To Use Your Fall Essential Oils as well.
DIY Essential Oil Diffuser
This might sound kind of funny, but it works!
Apply a handful of drops of the oil of your choice to a cotton ball. You can place your cotton ball next to your bed to smell at night, in a dresser drawer, a kitchen drawer or anywhere else you desire!
I used this method a lot when my kids were babies and really young.
When they had stuffy noses I would put peppermint on a cotton ball and place it on the floor next to their beds or in the corner of their cribs.
It's extremely easy to do and only costs the price of a cotton ball!
Hot Water
Another Free method, this is a great way to diffuse oils when you are trying to either clear the sinuses or to make a room smell yummy!
Simply boil some water covered on the stove.
After the water has reached a gentle boil, turn off the heat, remove the lid and drip the desired amount of essential oils in.
The oil will diffuse into the air with the steam, leaving your home smelling amazing!
Shower
This is similar to the hot water method.
Drip oils in the shower or on a washcloth and the hot water will cause the oils to diffuse with the steam.
Inhale and enjoy a soothing, aromatic shower!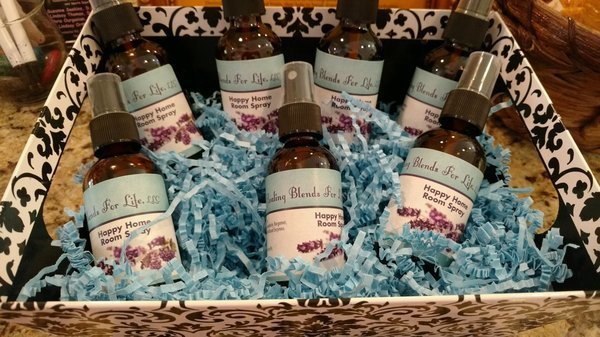 I love to make room sprays!
This is another method that I discuss in my post 10 Ways To Use Your Fall Essential Oils.
It isn't completely free, but it is pretty cheap as well.
And a great idea for the frugal DIYer!
I use these PET bottles or these glass bottles to put my spray in.
I mix my oils in a base of these Plant Enzymes.
This makes a deliciously aromatic spray that you can use as an air freshener, carpet spray, Hand Sanitizer, Linen Spray etc.
It's simple, inexpensive and can also be carried with you!
Homemade Diffuser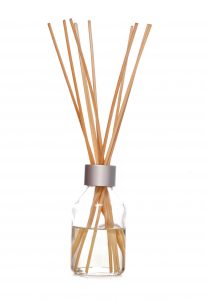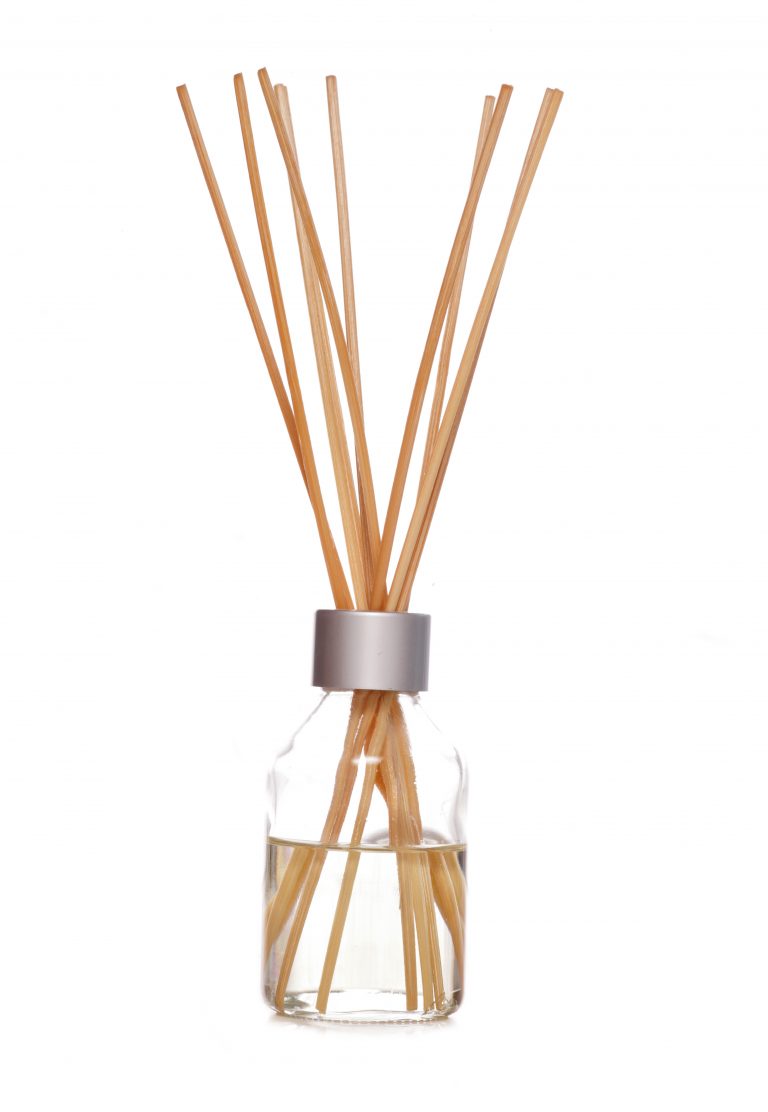 This is another simple way to diffuse your essential oils.
It especially makes a great diffuser for the bathroom!
You can make your reed diffusers with nothing more than a mason jar, almond oil, reeds, and of course your essential oils!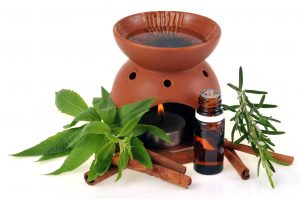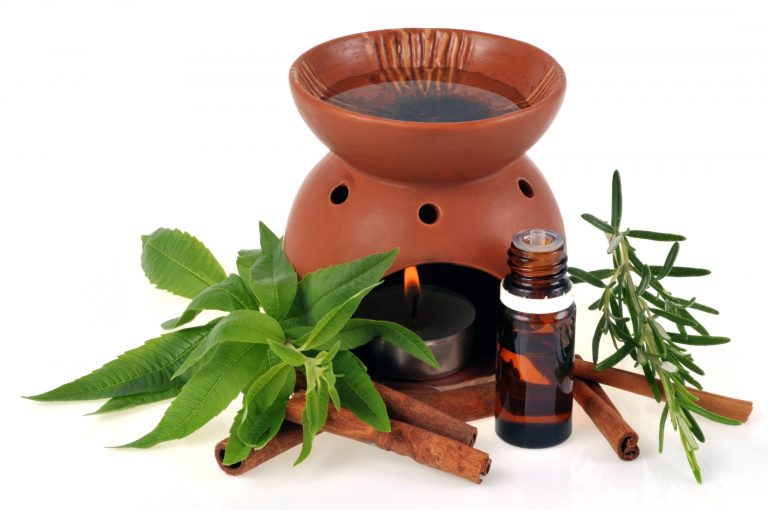 I love this method!
Before I realized the dangers of store bought candles I loved using my tart warmers! They not only make your home smell yummy, but they are so pretty!
When I got rid of all of my toxic candles, I couldn't bring myself to part with my tart warmers.
And I am so glad that I didn't!
If you don't already have a tart warmer, this is something that will cost money.
But, they are cheaper than a regular diffuser.
And if you already have one then you are set!
To use essential oils in your tart warmer, simply add some coconut oil to the top, drip your oils in, and light the tea light underneath.
The heat from the tea light will heat the coconut oil causing your essential oils to diffuse!
Do you use an essential oil diffuser?
Do you make your own essential oil diffusers?
If you have any frugal and easy methods that are not listed here, please leave me a comment sharing your experience!
I always love to learn new and exciting ways to use my essential oils!
Happy diffusing!
Disclaimer:
The information provided on this site is for educational purposes only. I do not prescribe, diagnose or treat any medical conditions. Please consult your health care provider before implementing any of the information provided on this site.