Are you looking for some amazing fall essential oils to make your home feel and smell like autumn?! Are you looking for a healthy alternative to scented candles?
Then you have come to the right place! These 10 essential oils are the BEST scents to use this fall! Your home will smell absolutely amazing!
This site contains affiliate links. If you make a purchase using one of these links, I may earn a commission. Please click here for more information about cookies collected and our privacy policy.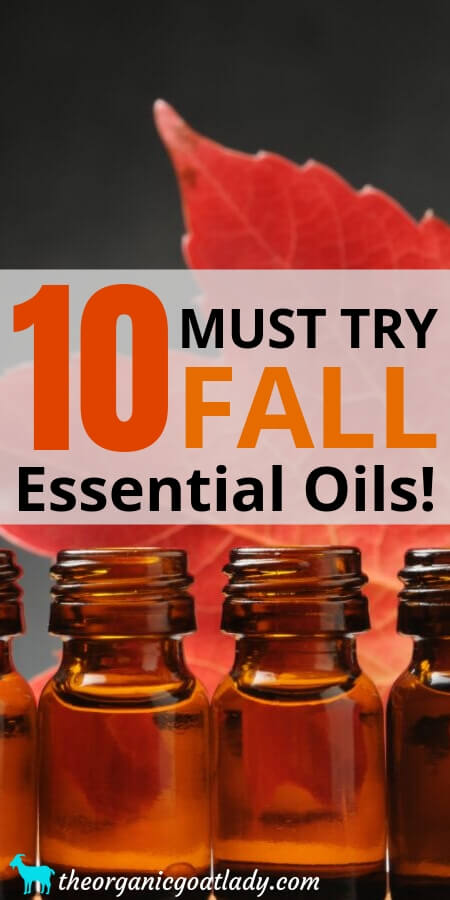 10 Fall Essential Oils That You Must Try!
Ok, I am almost giddy as I write this post!
Why, you might ask?
Because I LOOVE Fall!!
This is seriously my favorite season.
I love sweet potato pie, football season, and cooler weather!
I know, I know, I live in Florida.
My husband, who is from Ohio, reminds me every fall when I comment about how it looks like fall outside, that Florida doesn't have fall!
But I beg to differ!
It might not get really cold, and the leaves don't change colors, but it is no longer the surface of the sun!
And, it just feels different!
The shadows change, the rains stop, and I finally feel like venturing outside because I'm not going to melt into a puddle in the heat of the intense Florida sun!
And, when I use my fall essential oils and bake fall goodies, it smells like fall inside too!
Fall Scents Essential Oils
Which brings us to today's post.
Fall Essential Oils!
I am so excited to share with you the 10 essential oils that, I feel, are a must for fall! And if you would like to learn about the best ways to use your fall essential oils then read 10 Ways to Use Your Fall Essential Oils.
So, for all you fellow fall lovers, here they are: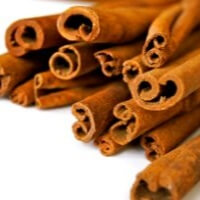 What smells like fall more than cinnamon?!
Cinnamon bark is a stronger cinnamon than cinnamon leaf essential oil.
It is the hotter oil of the two with, I think, a stronger, sweeter aroma.
Cinnamon bark smells warm and inviting making it a wonderful essential oil to use before having guests over!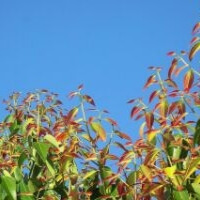 You might be wondering why I have two cinnamon essential oils on the list! But they are both two different oils.
As I stated above, cinnamon leaf oil is not as hot as cinnamon bark.
Also, the smell of the cinnamon leaf is, in my opinion, more delicate.
It's scent is probably closer to the ground cinnamon that you have in your kitchen.
It has a warm, pleasantly spicy smell that is heavenly!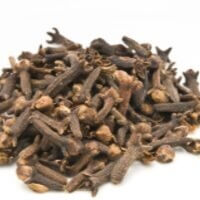 Clove Bud essential oil definitely smells like fall!
It has a very warm, rich, spicy scent that blends well with the other oils on this list.
Using clove bud essential oil in your home will have a greatly relaxing effect, helping to erase the stress of your day!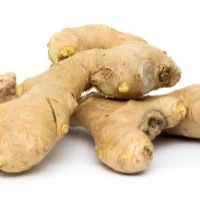 If you have used Ginger in food recipes then you know how wonderful it smells!
Ginger has a spicy, warm, yet sweet aroma.
It is very stimulating and warming to the emotions.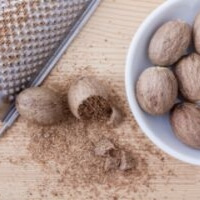 I love the spice nutmeg!
I use ground nutmeg in a lot of my fall dishes!
If you are looking for something tasty to add to the delicious aroma of your fall essential oils then try my Sweet Potato Pie Mashed Potatoes!
It combines two of the spices on this list and will increase that warm fall feeling in your home, helping to create that wonderful atmosphere that you are looking for!
Nutmeg has a spicy, woody, pungent scent.
It blends well with the lighter oils on this list such as the citrus oils.
Nutmeg definitely brings to mind memories of pumpkin pie and fall!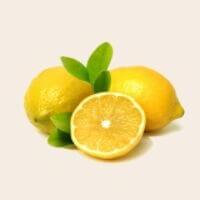 Lemon is an oil that goes well with many seasons.
But, when you combine the sweet, tart, fresh scent of lemon with the intense warm oils listed above, the smell is amazing!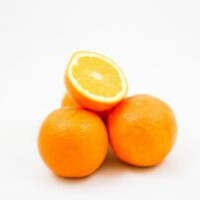 The same goes for orange oil!
All citrus oils go well with the warm oils of cinnamon, clove, ginger and nutmeg.
Orange is such a happy uplifting scent.
When you combine orange essential oil with the other oils on this list, your home will be an oasis of happy, warm thoughts that everyone in your family will benefit from!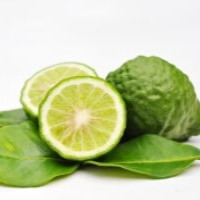 Bergamot is the last citrus oil on the list.
It has a wonderful sweet, citrus smell that also possesses a hint of floral!
Bergamot is a great oil to include in your fall routine to help lift a low mood and to calm the mind and spirit!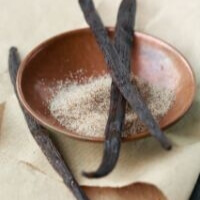 We are all familiar with the strong, rich, smooth scent of vanilla!
This wonderful scent, as I'm sure you can imagine, goes very well with the other oils on this list!
Fall Essential Oil Blends

The Harvest blend contains premium organic and wild-crafted: Orange, Lemon, Grapefruit, Nutmeg, Anise Seed, and Clove Bud essential oils.
The Harvest essential oil blend was formulated by Be Young Total Health.
It was specifically formulated to have an aroma that naturally elevates mood and creates a feeling of grounding while invigorating, stimulating, empowering, and uplifting the spirit!
Harvest is a perfect companion for those days that don't work out as planned!
Also, it is a ready made blend, which means that you don't have to blend oils yourself to achieve a wonderful fall scent!
Well, there you have it!
10 essential oils that you definitely NEED to use this fall!
Do you already use these oils in your home during the fall months?
Which oils are your favorites?
Do you have any additional fall scents to add to the list?
If so please comment below and let me know!
Happy fall!!
Disclaimer: The information provided on this site is for educational purposes only. I do not prescribe, diagnose or treat any medical conditions. Please consult your health care provider before implementing any of the information provided on this site.
The information provided on this site is completely my own opinion and does not reflect the opinions or beliefs of any other entity.
Any statements or claims regarding health benefits of foods, supplements or essential oils listed on this site have not been evaluated by the Food and Drug Administration and are not intended to treat, cure or prevent any disease.