Essential oils are an amazing way to help encourage a healthy lifestyle.
And while there are multiple ways to use essential oils, one of my favorites is to diffuse!

           $9.00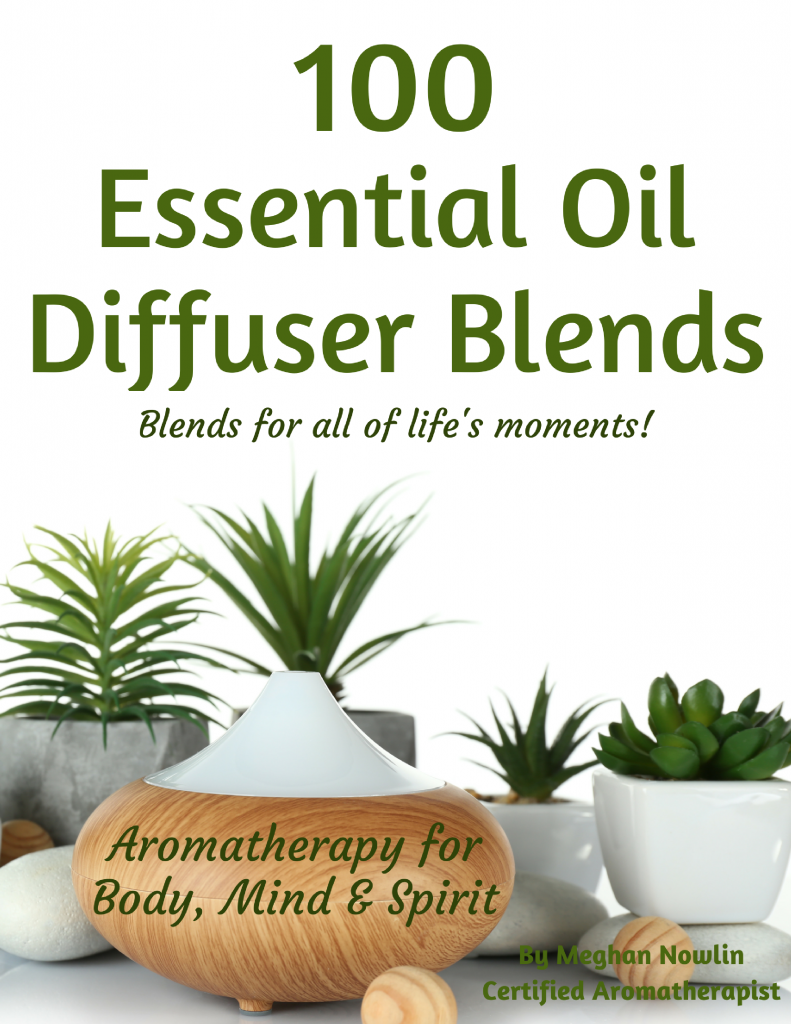 Who will benefit from this book?
This eBook contains 100 Essential Oil Diffuser
Blends.

No matter what your need, there is a blend here for that!
Do you have a hard time deciding which oils go well together? Would you like to create not only helpful but pleasant smelling blends?
Then this book is for you!
Do you like to make your house smell festive during the holidays and different seasons?
Then this book is for you!
Do you have kids, pets or like to travel?
Then this book is for you!

            $9.00
What will I learn?
Benefits of Diffusing
In this book I discuss why diffusing is so beneficial and what makes it different than the other methods of application.
The Importance of Quality
Learn why it is important to be picky about the brand that you use and the surprising truth about most essential oil brands on the market today!
My Favorite Ways to Diffuse
My favorite ways to diffuse are soon to be your favorites too! I share with you some tools that will give you the best results from your essential oils as well as some fashionable methods as well!
Diffuser Blends
Learn which oils to use and blend for all of life's moments! This book contains recipes that are listed in the following categories:


           $9.00
What essential oil lovers are saying about 100 Essential Oil Diffuser Blends!
"I am SO glad to have this book by Meghan Nowlin. It's hands down the most complete, best organized, and thorough book on essential oils I've ever owned. I've been using essential oils for many years, and I still get confused sometimes. Meghan does a fabulous job discussing safety, different diffusers, and facts about essential oils in general. One of the selling points that's huge for me is that Meghan is a certified aromatherapist, so she REALLY knows what she is talking about. The blends she includes cover EVERY thing you can imagine, and I love that she includes blends that are safe for children and pregnant/nursing women. This is a terrific book! No matter where you are in your essential oil journey, you need this book!"
-Heidi from Healing Harvest Homestead
"I love how 100 Essential Oil Diffuser Blends teaches you why essential oils work and how they work on the body. I learned so much by reading this book. There are so many helpful blends I can make at home to help with a number of issues. This e-book is a must have and it will change your life!"
-Christina from Little Sprouts Learning
"This essential oil book is beautiful from beginning to end but beyond that, as a complete essential oil newbie, I would have full confidence in blending oils for all occasions with this invaluable tool. It's a 'must print out, keep handy tool' that anyone planning to use essential oils should get!"
-Delci from A Life Of Heritage
"What a great resource for diffuser blends! I have used essential oils for many years and this book has many amazing combinations that I haven't thought of using together. I'm currently diffusing some of Meghan's blends and they smell amazing. This guide is perfect for essential oil newbies and veterans alike. LOVE them!"
-Mary from Boots & Hooves Homestead
Get your copy today!

           $9.00
Subscribe To Get Your Free Essential Oil Chart!
Essential Oil Roll-ons for Kid's Emotions!
Encourage kids to recognize their own emotions and to apply the appropriate essential oils themselves with this free chart!