Aromatherapy for Body, Mind & Spirit…
Diffuse in your home to….
Create a Calming and Stress Free Atmosphere
Make Your Home Smell Festive During Every Season
100 Essential Oil Diffuser Blends for All of Life's Moments!
The diffuser blend ebook you can't live without!
The 100 essential oil diffuser blends ebook contains just that…100 essential oil diffuser recipes! Whether you are cleaning house, creating a romantic atmosphere, getting kids ready for school, or just want a restful nights sleep, this book is for you!
Now available for only $9!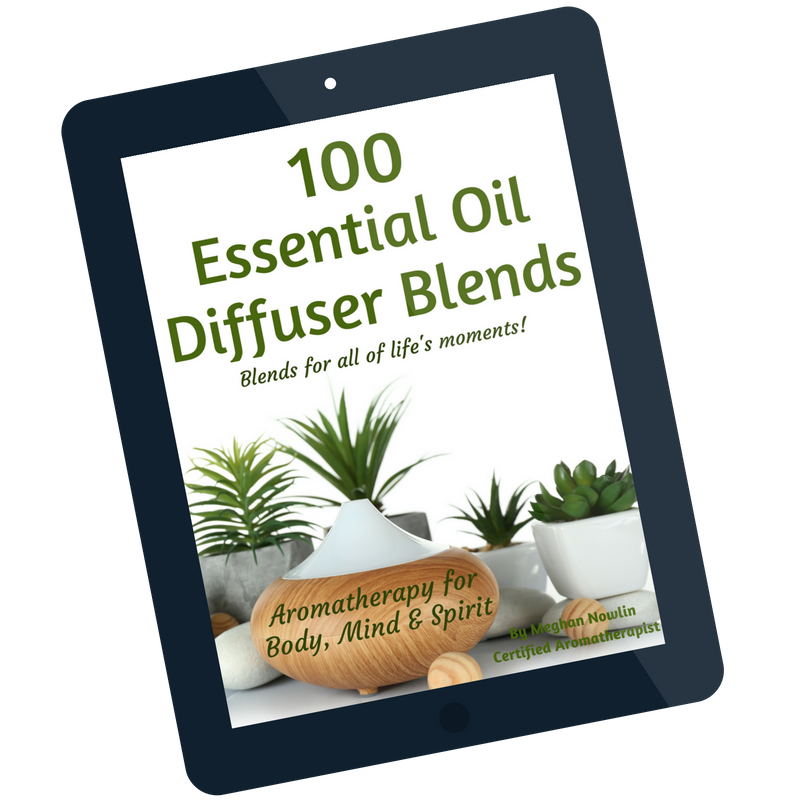 Stay Healthy!
Use these recipes to purify the air and during times of illness. Does somebody in your home have a cold? Diffuse the Cold & Flu Relief Blend! Do you suffer from allergies? Diffuse the Allergy Season Blend!
No Guesswork!
Are you unsure about which oils go well together? Are you confused about which particular oil to use? The 100 Essential Oil Diffuser Blends book will have you blending oils with confidence!
Diffuse Safely!
While essential oils are wonderful tools, not all essential oils are created equally. Learn important facts about essential oils to help you get the most out of diffusing them!
What's included in this eBook?

Learn the benefits of diffusing and why you should be diffusing in your home
Written by a Certified Aromatherapist, so that you can be confident in the accuracy of this book
Learn which essential oils blend well together to create wonderful scents!
Discover the surprising truth about most essential oil brands on the market today
100 different essential oil diffuser blends included for all of life's moments
See the tools that will give you the best results as well as some fashionable diffuser methods