LOVE THE SMELL OF CHRISTMAS, PUMPKIN SPICE, OR FRESH CLEAN SHEETS?
I CAN HELP YOU MAKE YOUR HOME SMELL EXACTLY LIKE YOU WANT, WITHOUT TOXIC AIR FRESHENERS, SPRAYS, OR CANDLES
Diffuse in your home to….
Purify the Air For Better Health
Turn Your Home Into Your Happy Place
Make Your Home Smell Festive During Every Season
Go From Diffusing Beginner To Diffusing Pro!
Whether you are calming a fussy baby or calming yourself after a stressful day, I can help.
As a certified aromatherapist, I know that diffusing essential oils can be confusing. This book gives you 100 of my best essential oil diffuser recipes! So whether you are cleaning house, creating a romantic atmosphere, getting kids ready for school, or just want a restful nights sleep, this book is a life saver!
Now available for only $9!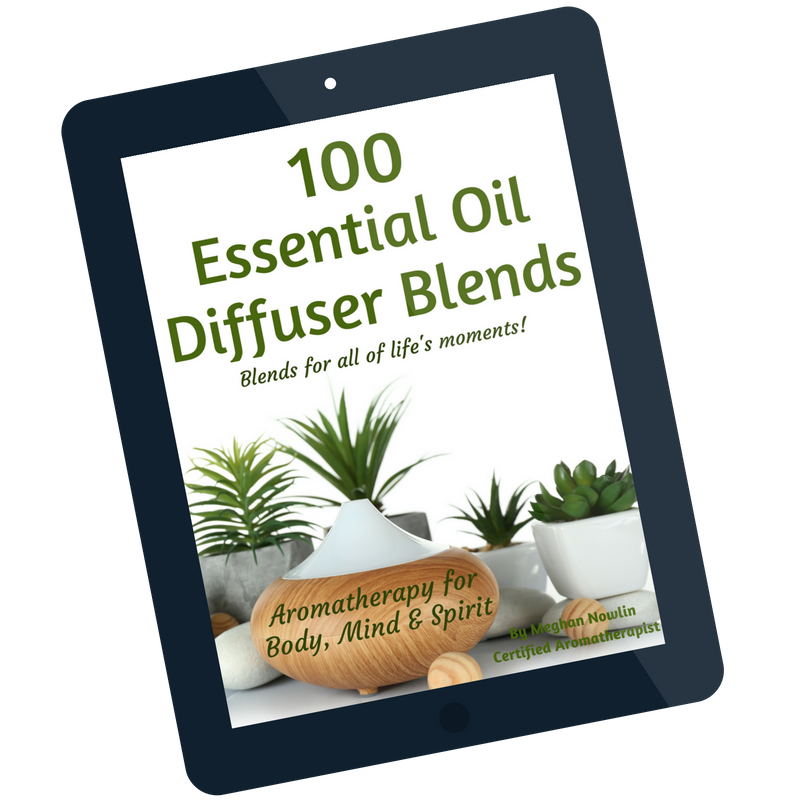 Stay Healthy!
Suffer from allergies? How about a cold? I've got you covered! With blends like the Cold & Flu Relief Blend or Allergy Season Blend you can get some relief.
No Guesswork!
Are the boys home from school? Whip out a blend to hide that smell! Have pets in the house? Turn on the diffuser before guests arrive! I'll help you blend the perfect scent for your home.
Diffuse Safely!
Not sure which oils are safe for kids? I'll help you navigate all the confusion and help you get the most out of diffusing your essential oils safely.
What's included in this eBook?

Learn the benefits of diffusing and why you should be diffusing in your home
Written by a Certified Aromatherapist, so that you can be confident in the accuracy of this book
Learn which essential oils blend well together to create wonderful scents!
Discover the surprising truth about most essential oil brands on the market today
100 different essential oil diffuser blends included to help you to enjoy life to the fullest
See the tools that will give you the best results as well as some fashionable diffuser methods
Meghan's book, "100 Essential Oil Diffuser Blends," is a refreshing collection of different blends for just about any situation you can think of! I read through her book, and was excited to try at least ten of these blends immediately! So I picked one for Fall, and I'm loving it right this very minute. If you love essential oils and would like some new and interesting blends to diffuse, you need this book! If you are new to essential oils, Meghan provides some great starting points for you! Most of the blends use essential oils that are easy to find, too. I actually have quite a few already! Thank you, Megan! Love this book, and I'll be referring to it often!
"As someone who has used essential oils as a big part of my life for the past 10 years, I'm always interested in finding new ways to incorporate them into our routine. This book is a FABULOUS resource! I also love how she broke the recipes down by mood or need, so you have all the same type of recipes there together on the same page. An absolutely must have book for any one who uses essential oils, no matter their knowledge or skill level on the subject!"
"What a great resource for diffuser blends! I have used essential oils for many years and this book has many amazing combinations that I haven't thought of using together. I'm currently diffusing some of Meghan's blends and they smell amazing. This guide is perfect for essential oil newbies and veterans alike. LOVE them!"
I love how 100 Essential Oil Diffuser Blends teaches you why essential oils work and how they work on the body. I learned so much by reading this book. There are so many helpful blends I can make at home to help with a number of issues. This e-book is a must have and it will change your life!