Are you curious about why you should use Roman Chamomile Essential Oil? Are you wondering what amazing benefits Roman Chamomile has to offer?
This post will share with you some of the top Roman Chamomile essential oil uses and benefits!
This site contains affiliate links. If you make a purchase using one of these links, I may earn a commission. Please click here for more information about cookies collected and our privacy policy.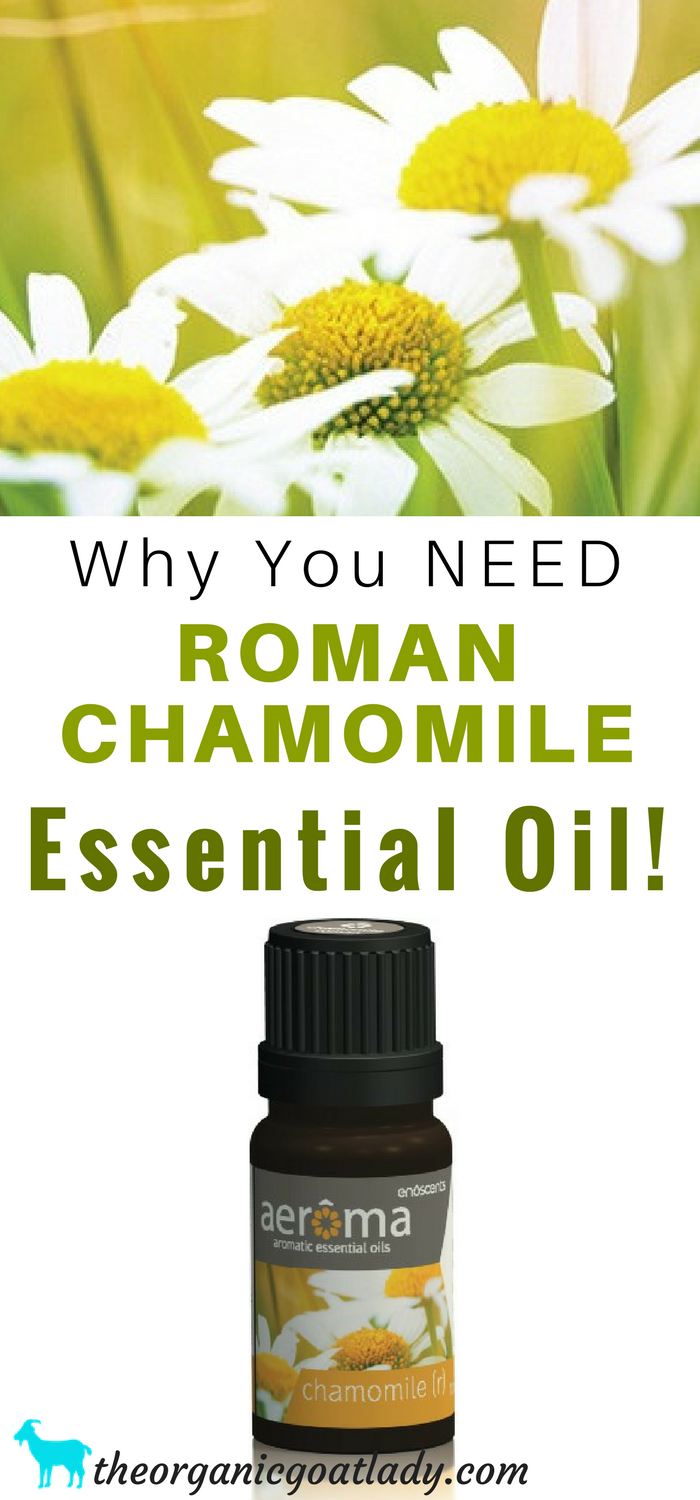 Why You Should Use Roman Chamomile Essential Oil!
Today we are going to discuss the many benefits of roman chamomile essential oil!
This wonderful smelling herb that makes a delicious tea, has so many uses. Especially essential oil uses!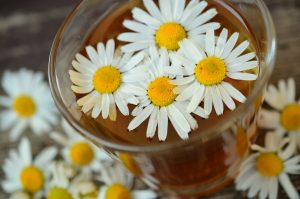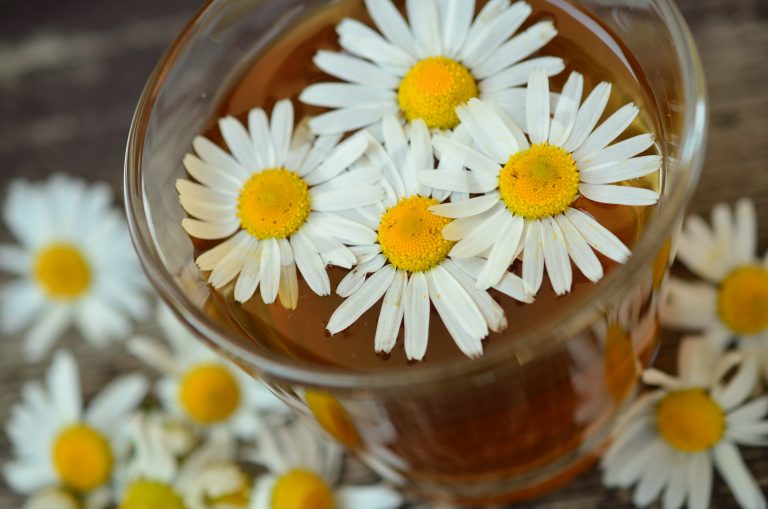 Scientific Name:
First let's look at the scientific name for Roman Chamomile. It is: Chamaemelum nobile (Anthemis nobilis)
Again, as we discussed in Why You Should Use Frankincense Essential Oil, knowing the scientific name of an essential oil is very important.
Some essential oils have lots of different species, and some of these species can be harmful to certain people or could be used for different things.
So it is important when purchasing an essential oil to make sure that you read the full scientific name so that you know what you are getting.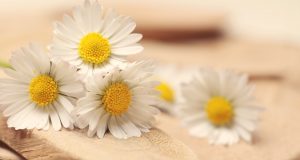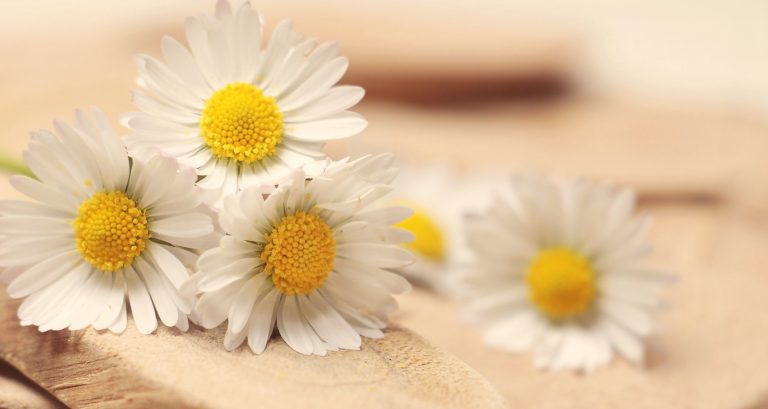 Roman Chamomile Oil
What is roman chamomile essential oil and where does it come from?
Roman Chamomile is native to northwestern Europe and Northern Ireland. It grows close to the ground and it's flowers have yellow centers surrounded by white petals, which look very much like miniature daisies.
The roman chamomile essential oil that I prefer is harvested in England from the stems, leaves and blossoms of the plant.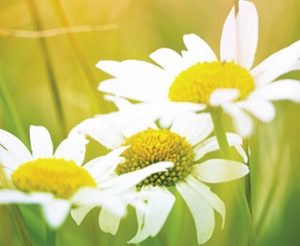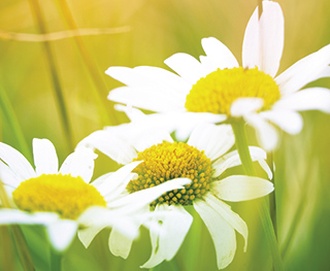 Roman Chamomile History
Recorded roman chamomile uses date back to the time of the ancient Egyptians. It was used for fevers, skin care, etc.
The word 'chamomile' comes from the Ancient Greek word 'Chamomaela' and means 'ground apple'. It was probably named after its scent, as the plant has an apple like smell to it.
If you would like to make amazing skin care recipes for yourself then be sure to check out the Essential Oil Recipes for Beauty & Body Care Binder! It contains these recipes plus so many more that, as an Aromatherapist, I have been asked to create for clients over and over again. Trust me, they will change your life!
Roman Chamomile Essential Oil Uses
Antifungal and Antioxidant
According to pubmed.gov a study was done where chamomile essential oil, and several other essential oils, were tested against different fungi species.
This study confirmed the excellent antifungal and antioxidant properties of the essential oils against foodborne pathogenic fungi.
Intestinal Health
The Be Young Total Health Desk Reference, cites Roman Chamomile as being very useful for indigestion, nausea and vomiting.
Dr. Kurt Schnaubelt, in his book The Healing Intelligence of Essential Oils, says that chamomile contains the following properties: antispasmodic, carminative, calming, sedative, and nervine. Thus making it very useful for intestinal issues.
To help you to understand this better, let's look at the definition of a few of these properties:
1. Antispasmodic- relieves spasms and cramping
2. Carminative- aids in the expulsion of gas from the intestines
3. Nervine- supports nervous system and nerves
Teething
Both Jennifer Hochell Pressimone in her Introduction to Holistic Aromatherapy Course, and Valerie Worwood in her book The Complete Book of Essential Oils and Aromatherapy, suggest using roman chamomile for teething relief.
I also use roman chamomile in my own teething relief blend that I learned to make in my aromatherapy certification training. I have used this blend with great success for my own children.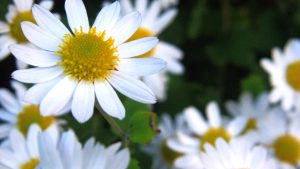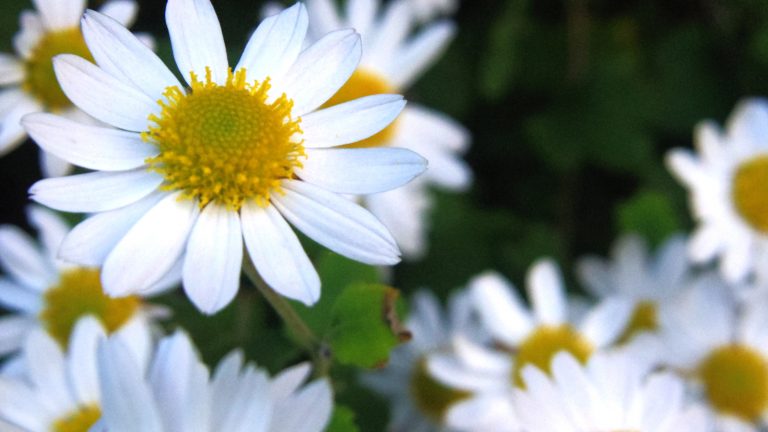 Roman Chamomile and Children
Valerie Worwood lists many benefits and recipes for the use of Roman Chamomile for children in her book.
For ages newborn to adult, she lists uses for this wonderful oil.
She provides recipes for everything from skin care, diaper rash, fretfulness, sleeping, teething, burns, insomnia, fevers, constipation, diarrhea etc.
I love using roman chamomile for emotions that my children experience. Particularly for anger.
Jennefir Pressimone, owner of JennScents institute referred to roman chamomile as the 'road rage' oil. Her course Introduction to Holistic Aromatherapy lists this oil as being great for hot tempers and depression.
If you would like to learn more about essential oils for emotional health in children please read my post Childhood Emotions and Essential Oils.
FREE Essential Oil Chart!
Also, if you would like to have roll-on recipes to use for emotions in children then read more here in my Essential Oil Roll-ons for Kids Emotions post.
This post gives you access to my FREE chart that includes recipes to create your own roll-ons for your children. The blends are color coordinated which allows children to use the blends themselves based upon the emotions that they are experiencing.
Or you can subscribe to receive your free chart below!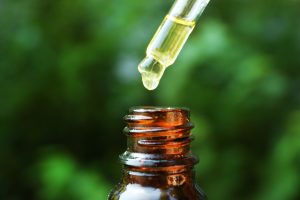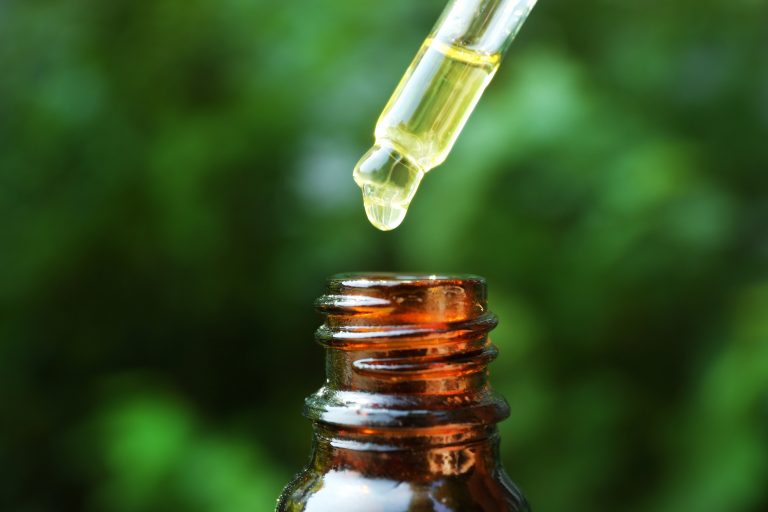 Additional Roman Chamomile Essential Oil Uses
According to Be Young's Total Health Desk Reference, traditional and alternative uses of roman chamomile include:
Painful Menstruation
Mental Stress
Sinusitis
Inflammation
Sore gums
Wounds
Frostbite
Gallstones
Heart Burn
Loss of Appetite
Contraindications:
A contraindication is a medical reason for not using something. In this case it is a medical reason for why you should not use Roman Chamomile essential oil.
Below are a list of possible contraindications.
1. Pregnancy and breastfeeding: Roman Chamomile is believed to cause miscarriage and should probably be avoided during pregnancy.
2. Ragweed Allergies: Roman Chamomile may cause an allergic reaction in people with a ragweed allergy.

Quality
You also want to make sure that you are using a good quality roman chamomile essential oil.
As an Aromatherapist I would never recommend buying an essential oil at a local store, as I can almost guarantee you that it is not a pure oil. There are no government regulations on essential oils, so an oil can be diluted by up to 50% and still be marketed as a pure oil.
Which brand of essential oils should I use?
Make sure that you know and trust your source. If you have a brand that you feel confident in you can use that.
If you aren't sure about where to get roman chamomile essential oil, or if you would like to check out the brand that I use, you can find it on my business website Healing Blends For Life.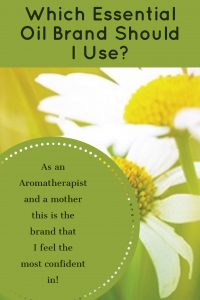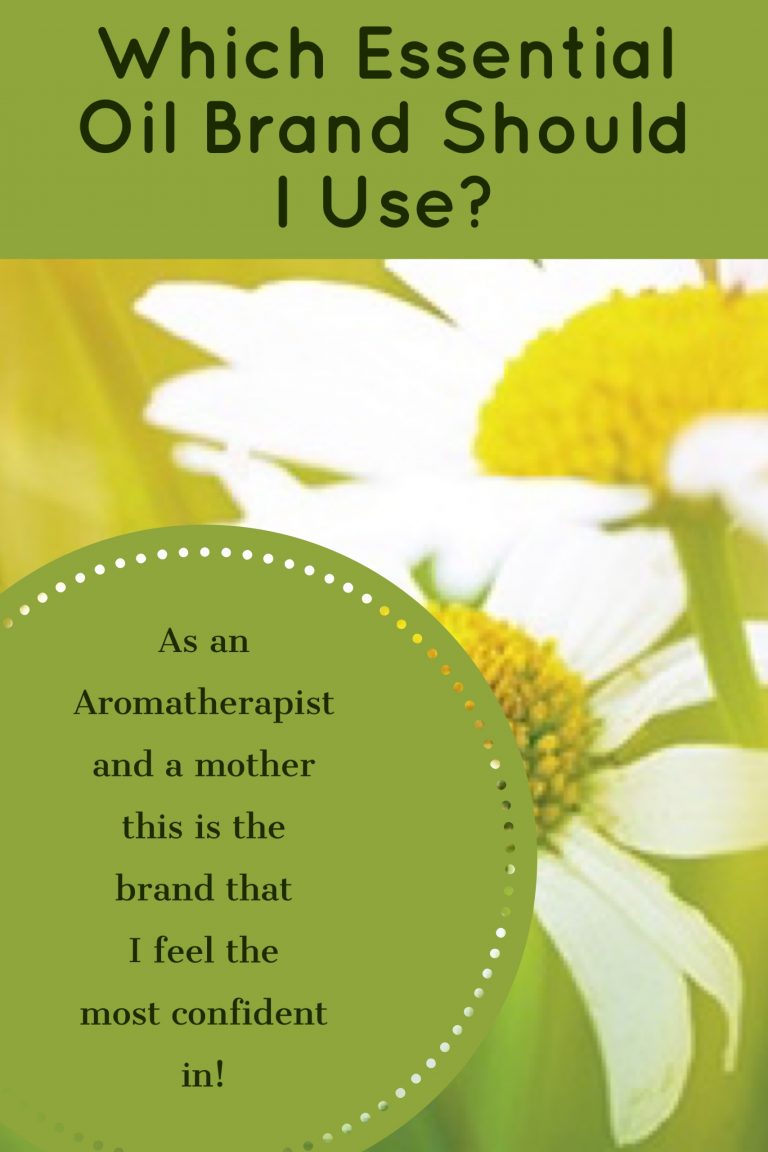 Where to buy at discounted prices!
If you are interested in learning how you can buy my preferred brand of essential oils at a discounted price check out my Essential Oil page!
I hope you enjoy roman chamomile essential oil!
Have you used roman chamomile essential oil before? What did you like about it? Did it help you? Please share your experience in the comments below!
If you would like to learn about more essential oils then check out one of these posts:
1.Why You Should Use Frankincense Essential Oil!
2.Why You Should Use Dill Essential Oil!
3.Why You Should Use Myrrh Essential Oil!
4.Why You Should Use Turmeric Essential Oil!
5.Why You Should Use Geranium Essential Oil!
6.Why You Should Use Birch Essential Oil!
7.Why You Should Use Cypress Essential Oil!
8.Why You Should Use Helichrysum Essential Oil!
9.Why You Should Use Clove Essential Oil!
10.Why You Should Use Ginger Essential Oil!
11.Why You Should Use Nutmeg Essential Oil!
Disclaimer:
The information provided on this site is for educational purposes only. I do not prescribe, diagnose or treat any medical conditions. Please consult your health care provider before implementing any of the information provided on this site.
The information provided on this site is completely my own opinion and does not reflect the opinions or beliefs of any other entity.
Any statements or claims regarding health benefits of foods, supplements or essential oils listed on this site have not been evaluated by the Food and Drug Administration and are not intended to treat, cure or prevent any disease.
For more information please read my full disclaimer page here.
References:
Be Young Total Health Desk Reference
Jennifer Hochell Pressimone- JennScents Institute Aromatheray Certification Courses
Valerie Ann Worwood- The Complete Book of Essential Oils & Aromatherapy
Dr. Kurt Schnaubelt- The Healing Intelligence of Essential Oils, The Science of Advanced Aromatherapy
PubMed.gov PMID: 26706134 Evaluation of antioxidant and antifungal properties of the traditional plants against food borne fungal pathogens.