TRANSFORM YOUR LIFE WITH ESSENTIAL OILS!
Pamper yourself, get rid of those wrinkles, and say goodbye to stretch marks with essential oil beauty and body care recipes! 
Incorporate these recipes into your daily routine and you will:
Erase wrinkles & stretch marks to create a more youthful appearance
Make your own essential oil beauty & body care products for a fraction of the cost of store bought
Take the guesswork out of creating your own products and be confident that your blends are safe and effective
Improve your mood through the use of essential oil products
Create wonderful gifts for friends and family that smell amazing and nourish the skin and body
Say goodbye to rough dry skin and hello to silky smooth and hydrated healthy skin (no more cracked winter hands for you!)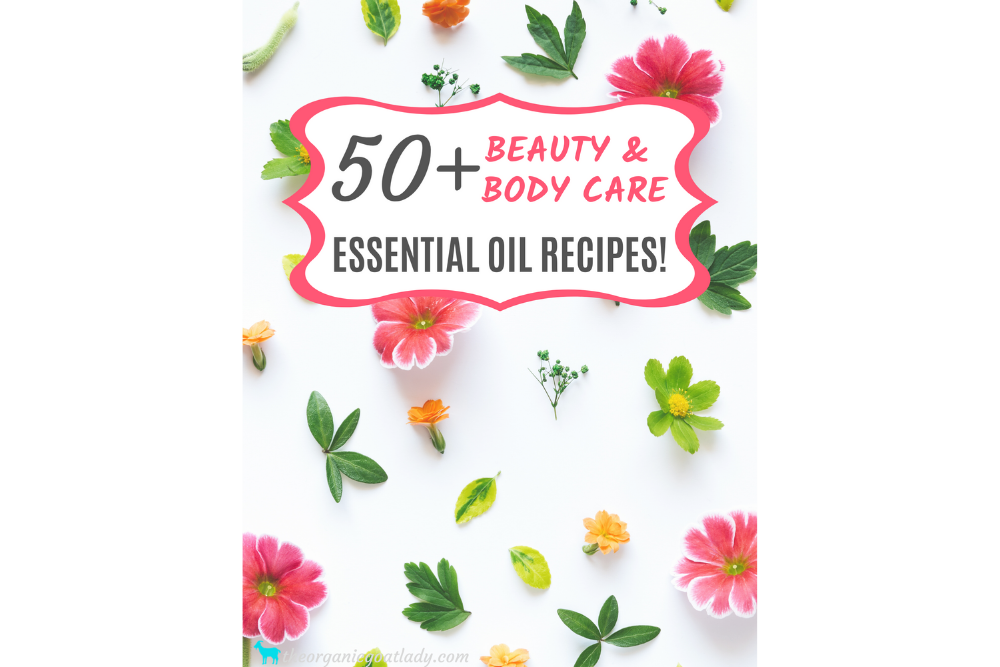 1.  ACCESS THE DIGITAL BINDER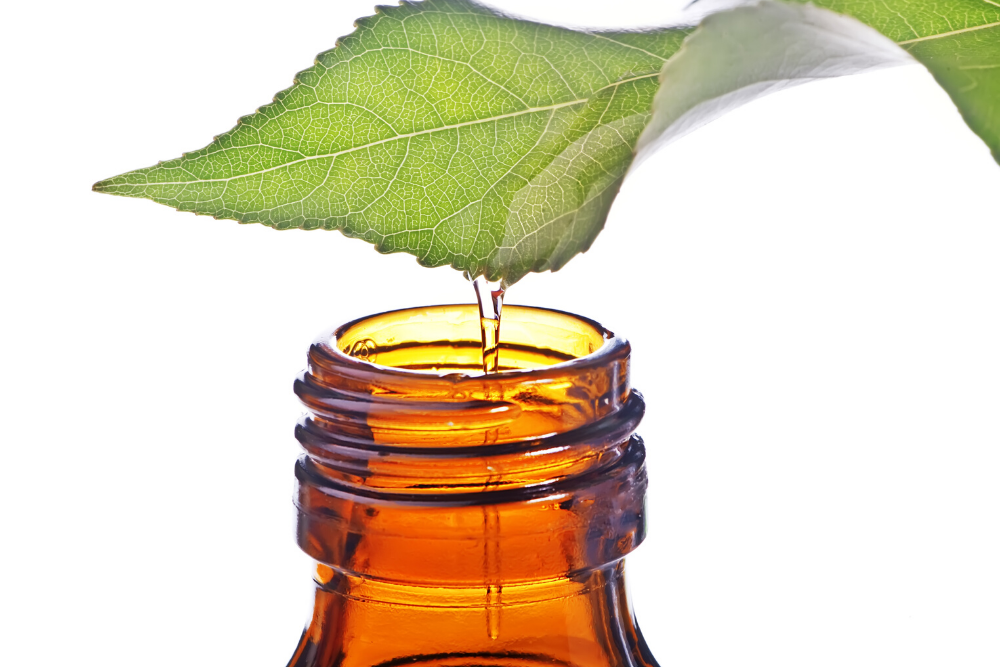 2.  START BLENDING RECIPES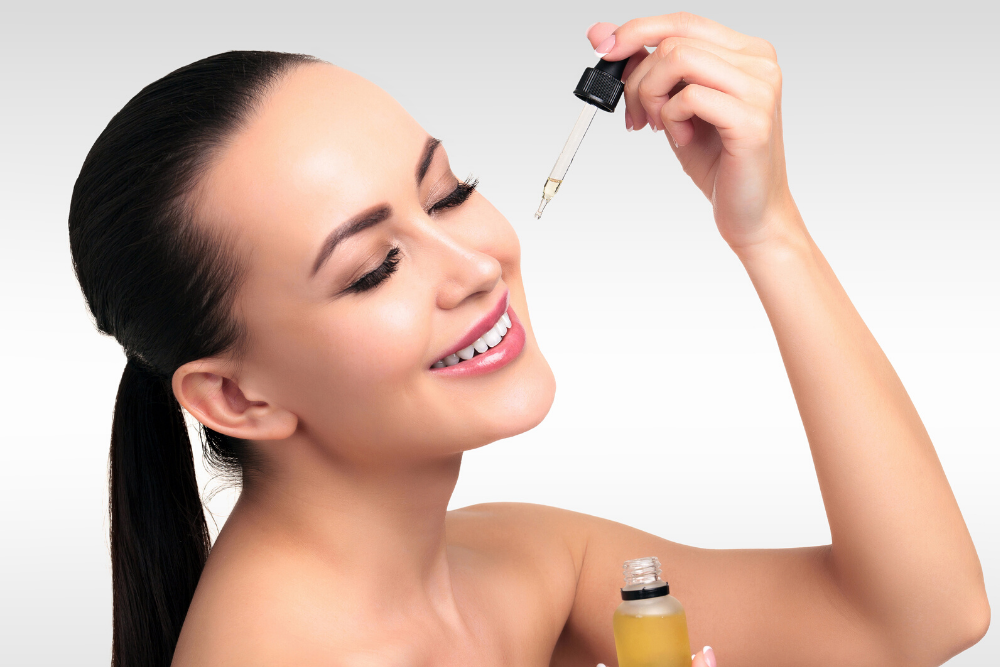 3.  BECOME A MORE BEAUTIFUL YOU
Master the Art of Creating Your Own Body Care Products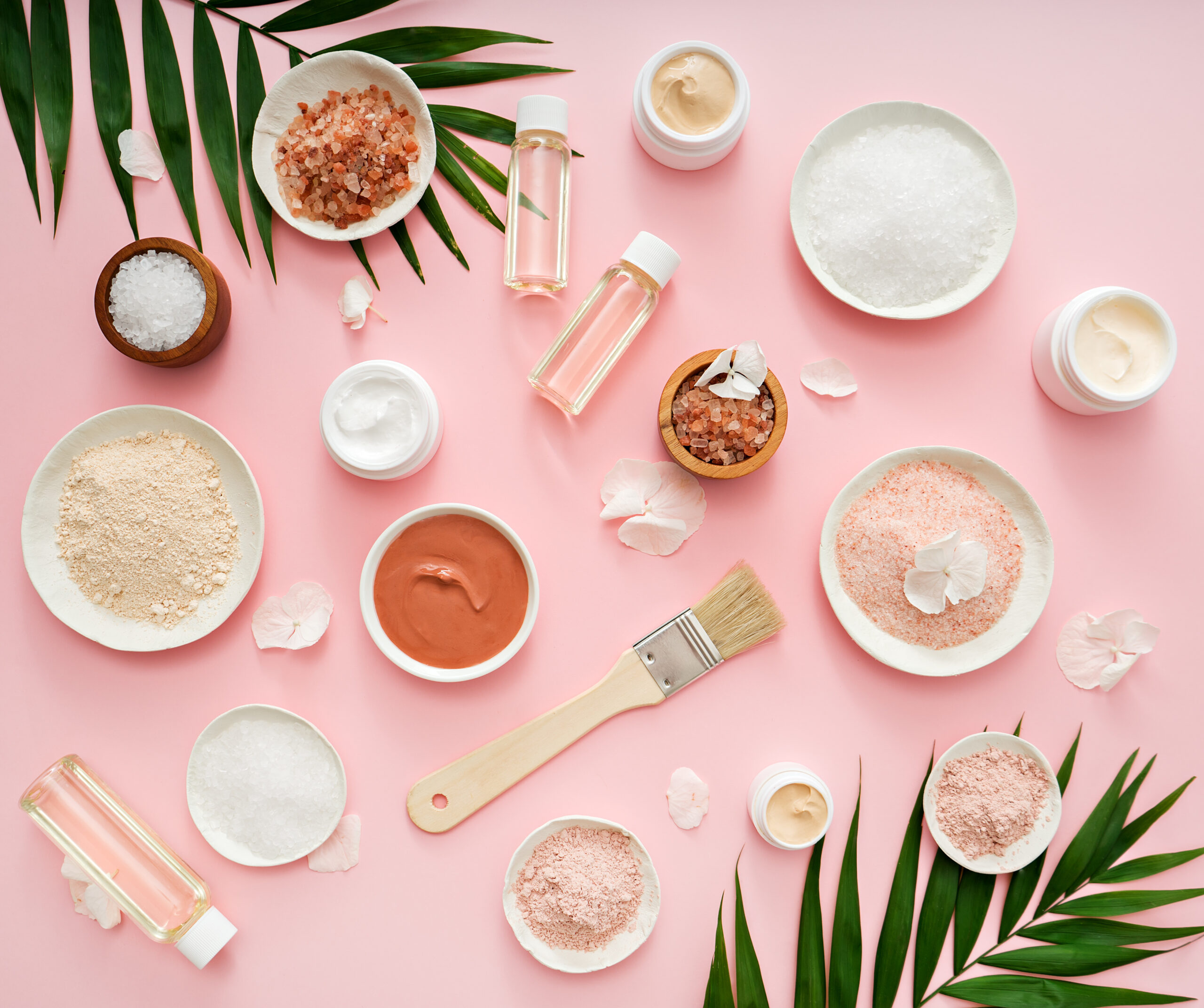 This binder provides you with customer favorite recipes, blending dilution ratios, tips and cautions, and so much more!
Learn how to make amazing recipes that you and your friends and family will love!
Gain access to recipes never released before that were created by a certified aromatherapist exclusively for clients
build your knowledge & confidence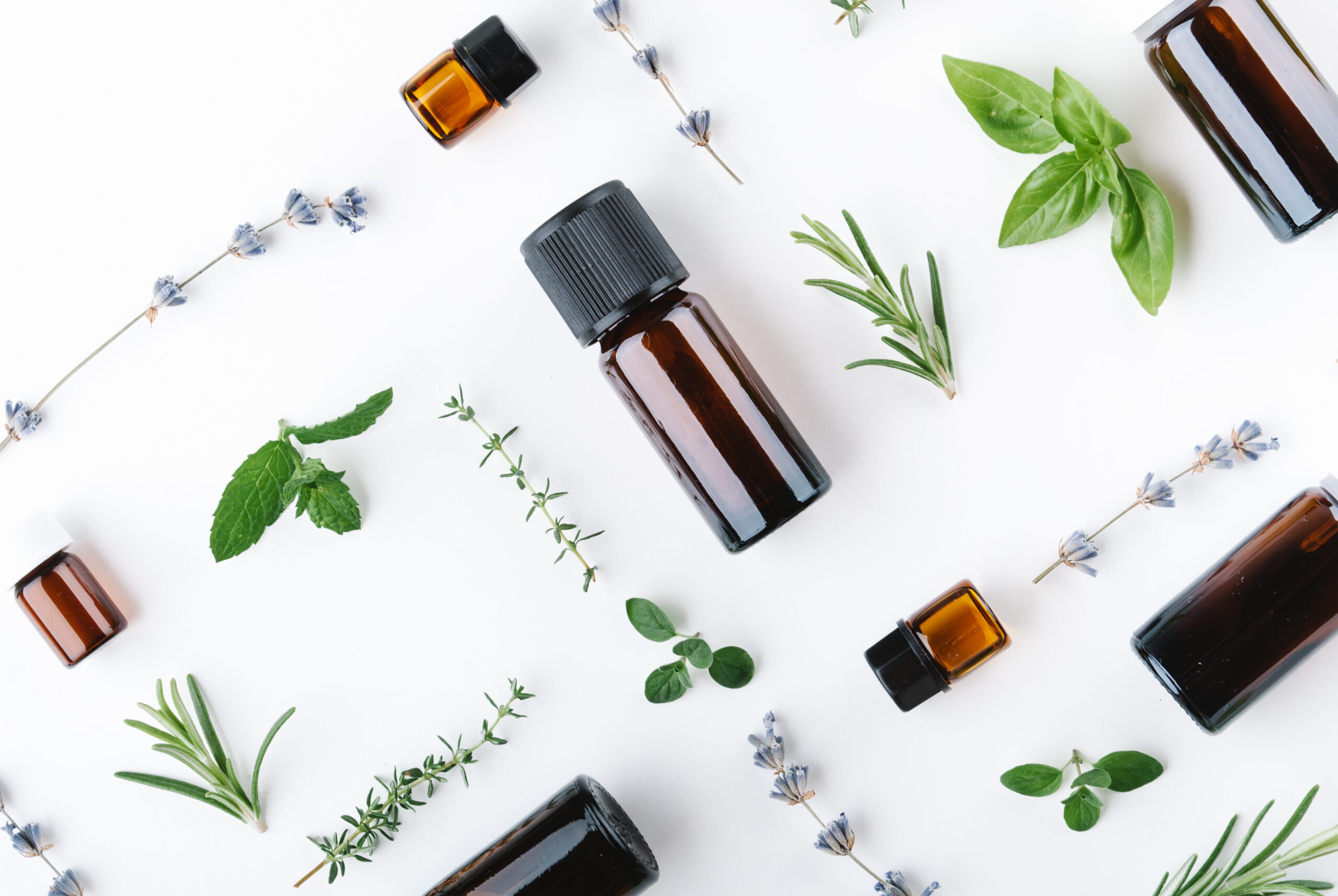 I walk you through how to correctly dilute essential oils for the different ages
Use my years of experience as an Aromatherapist to help guide you through the blending process with ease
I help you through all of your blending, bottling, & labeling needs so you can enjoy the luxurious and nourishing effects of each recipe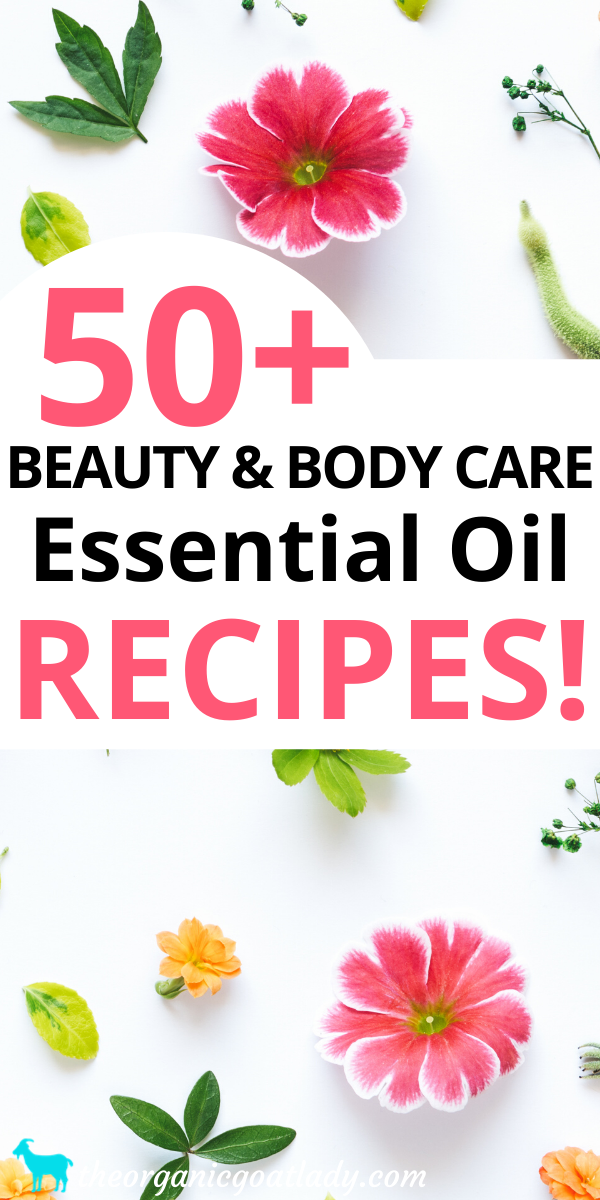 Usage Instructions
Decorative Binder Cover & Spines
Ingredients Resource Page
Cautions & Tips
Acne Facial Cleanse
Skin Tightening Facial Scrub
Shaving Gel for Men
Shaving Gel for Women
Aftershave
Pampered Feet Massage Oil
Pampered Feet Salt Scrub
Deodorant Spray
Deodorizing Foot Spray
Mouthwash
Scar Reducer Blend
Scar Reducer Salve
Moisturizing Lotion
Skin Toner
Hydrating Facial Toner
Skin Spot Reducer
Moisturizing Facial Oil
Hand Sanitizer Spray
Hand Sanitizer Gel
Clean Kids Hand Sanitizer Spray
Romance Bath Oil
Romance Salt Scrub
Rejuvenating Bath Oil
     Rejuvenating Salt Scrub
     Relaxing Bath Oil
     Relaxing Salt Scrub
     Cold Sore Relief
     Sensual Perfume
     Sensual Salt Scrub
     Exotic Perfume
     Exotic Salt Scrub
     Romantic Perfume
     Romantic Salt Scrub
     Men's Cologne
     Men's Salt Scrub
     Insect Repellent Spray
     Diaper Rash Salve
     Hair Regrowth & Dandruff Blend
     Eczema Salve
     Exotic Salt Scrub
     Lime & Ginger Salt Scrub
     Stretch Mark Reducer & Prevention Rub
     Children's Bedtime Massage Oil
     Baby Massage Oil
     Skin Irritation Rub
     Sunburn Soother Spray
     Yeast Salve
     Sunscreen
     Muscle Relaxer Blend
     Cellulite Rub
And, when you Purchase Today, you'll also get access to these extra bonuses…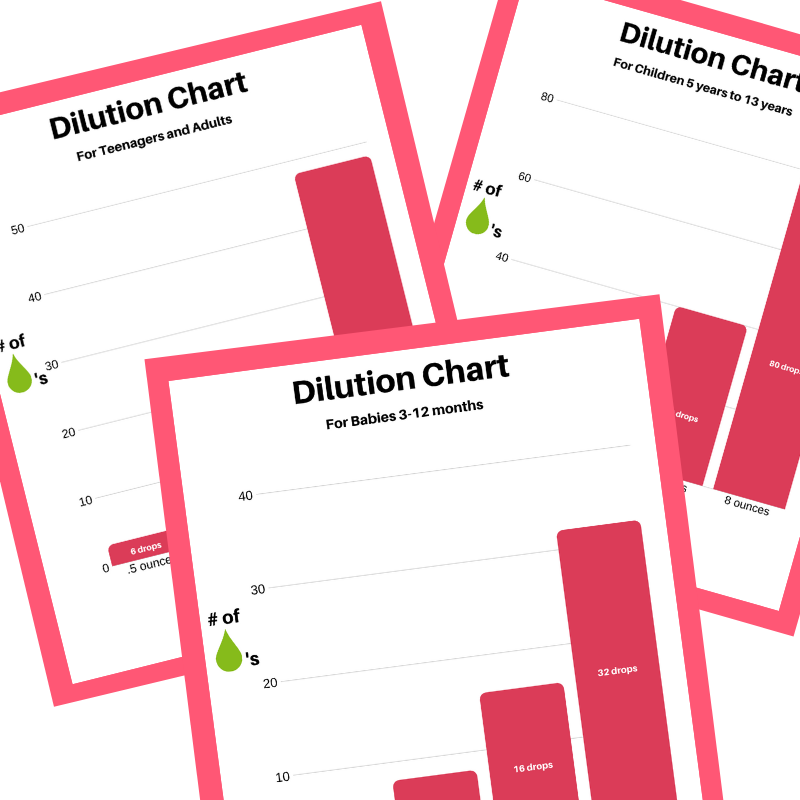 Dilution and Ratio Charts!
These are must-have charts for those that desire to blend their own products! It includes dilution guidlines for all age groups.
Make your essential oil blends safe and effective! Essential oils are beneficial for all ages when used correctly.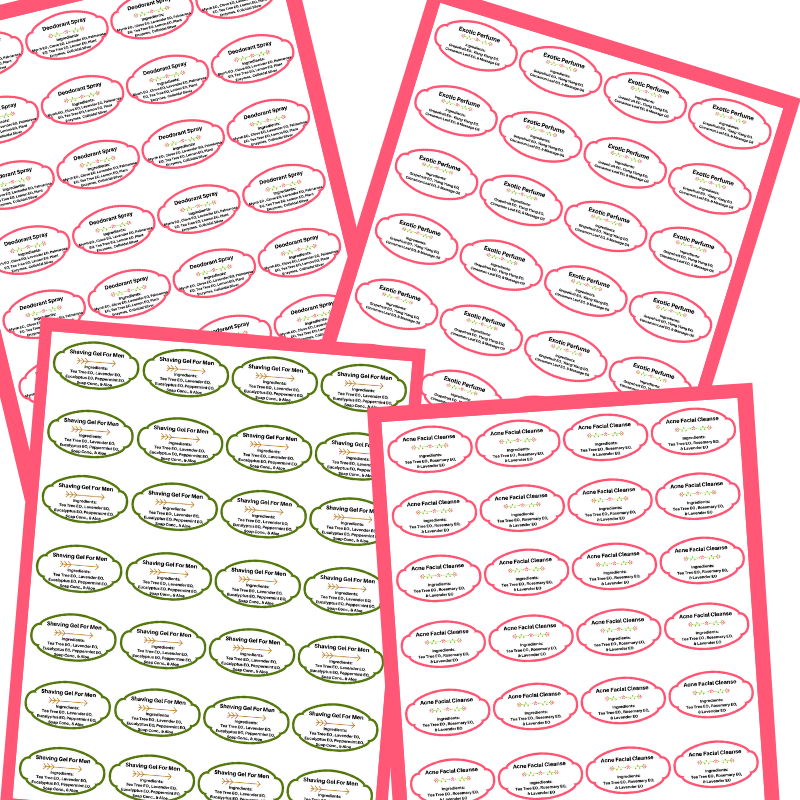 Organize Your Bottles With Ease & Style!
Do you have a hard time telling your essential oil blends apart? Use the bonus label package to label your bottles for better organization. 
Includes a label for each of the recipes listed in the 50+ Beauty & Body Care Essential Oils Recipes binder. Impress your friends and family with your homemade essential oil products and custom labels!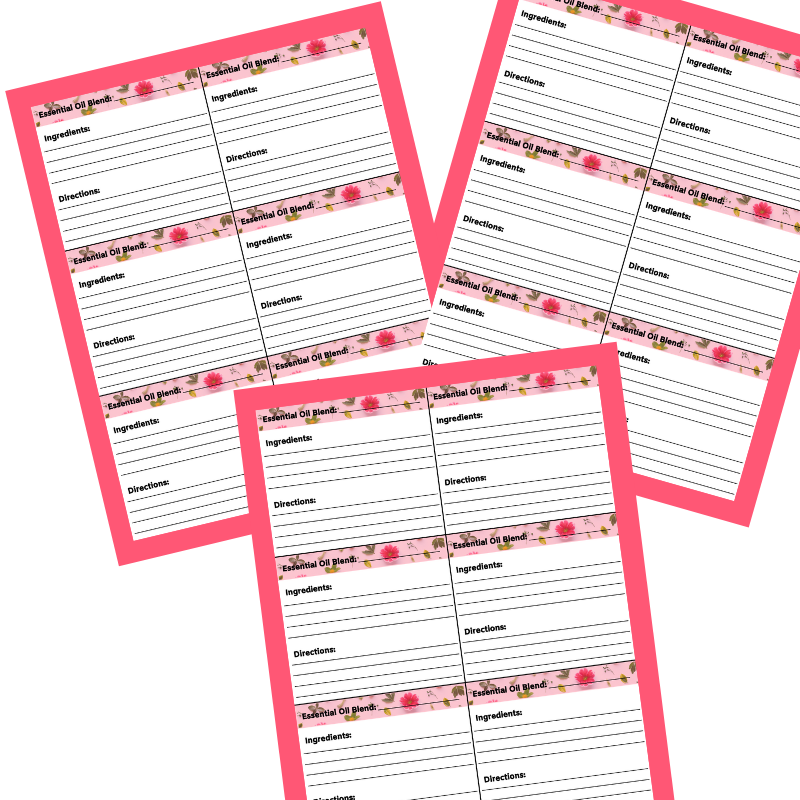 Bonus Recipe Cards!
Want to experiment with your own essential oil blends? Use these recipe cards to record your own awesome creations so that you can easily recreate them in the future!
Create and organize as many recipes as you'd like using these essential oil specific recipe cards.
HERE'S A RECAP OF ALL YOU GET:
50 Coveted Essential Oil Beauty & Body Care recipes with complete instructions and usage guides that are exclusively used for aromatherapy clients ($77 value)
Essential Oil Dilution Guidlines to keep your blends safe and effective ($9 value)
Essential Oil Blends Label Package ($50 value)
Essential Oil Recipe Cards ($5 value)