Kombucha Recipe: 10 amazing kombucha flavors that are sure to become your new favorites!
Do you love to try new kombucha flavors? Then you have come to the right place!
This site contains affiliate links. If you make a purchase using one of these links, I may earn a commission. Please click here for more information about cookies collected and our privacy policy.
✅
In a Hurry? Get Started Brewing and Flavoring Your Own Homemade Kombucha NOW!
Join me in the Scoop On Booch and you will be enjoying your own healthy kombucha for just cents per bottle. Increase your energy, decrease sugar cravings and take charge of your health now by learning everything you need to know about creating healthier than store bought kombucha for you and your family!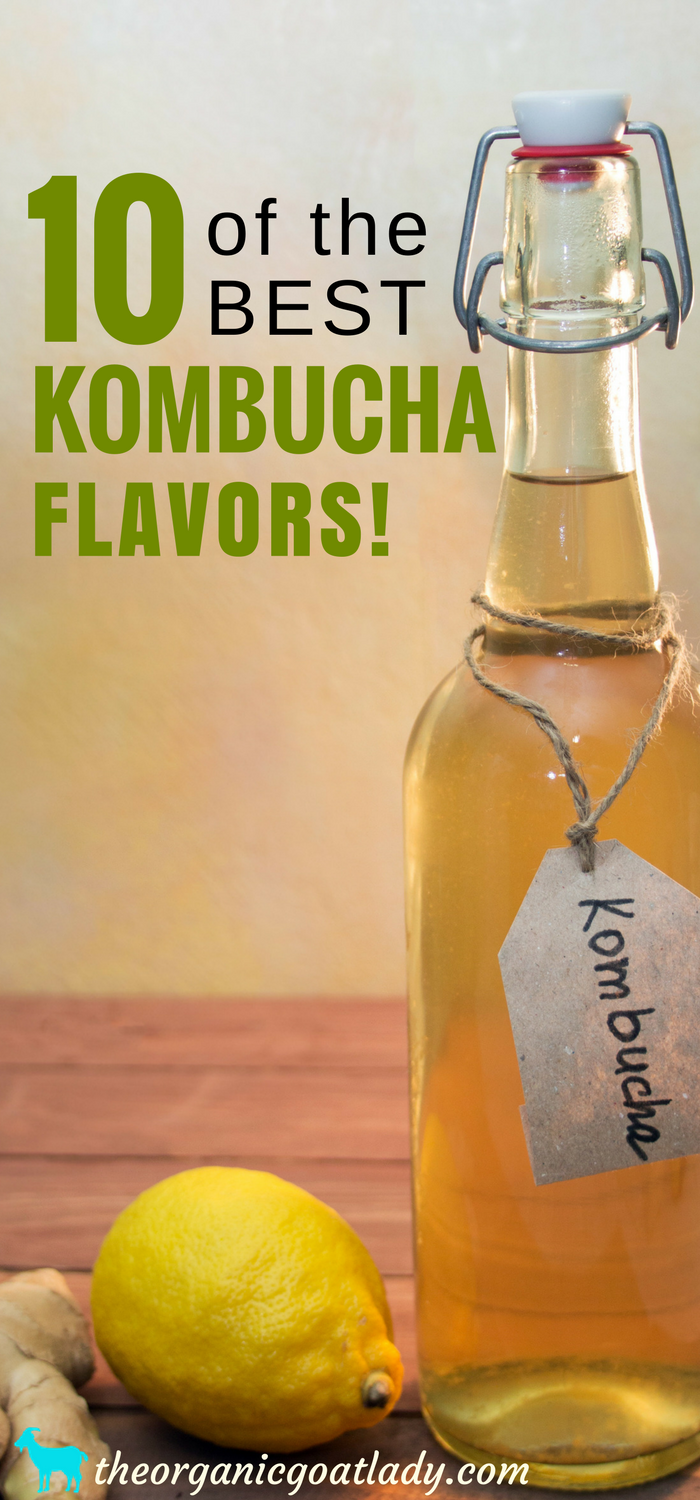 Kombucha Recipe: 10 Amazing Kombucha Flavors That You Will LOVE!
I am in love with kombucha!
One of the many things that I love so much about kombucha, is that there is no limit to the different flavors that you can create!
I love to experiment with new flavors and I love to pass on the successes to you:) I experiment so that you don't have to!
Now I have made some flavors that weren't very good (FYI, never use cinnamon powder, always use sticks! Trust me!)
But I've also created some flavors that were a huge hit at my house! (Yes I use my family as guinea pigs when it comes to testing and trying new foods;)
This post is a compilation of 10 of my family's favorites! Give them a try! I know that they will be your new favorites as well:)
Also, if you like these, then be sure to check out the Tasty Booch Recipe Book! This book is a compilation of my family's favorite flavors! Kid tested and approved, the recipes in this book are sure to convert even your pickiest eater (including husbands;) into kombucha fans!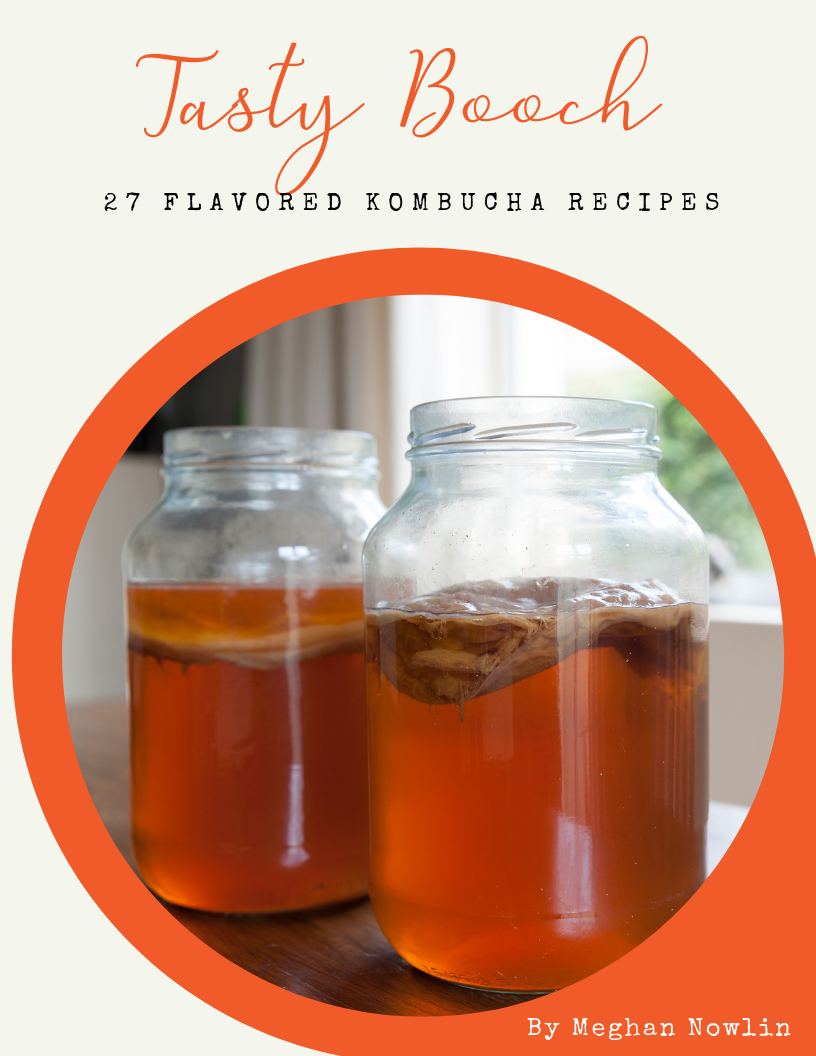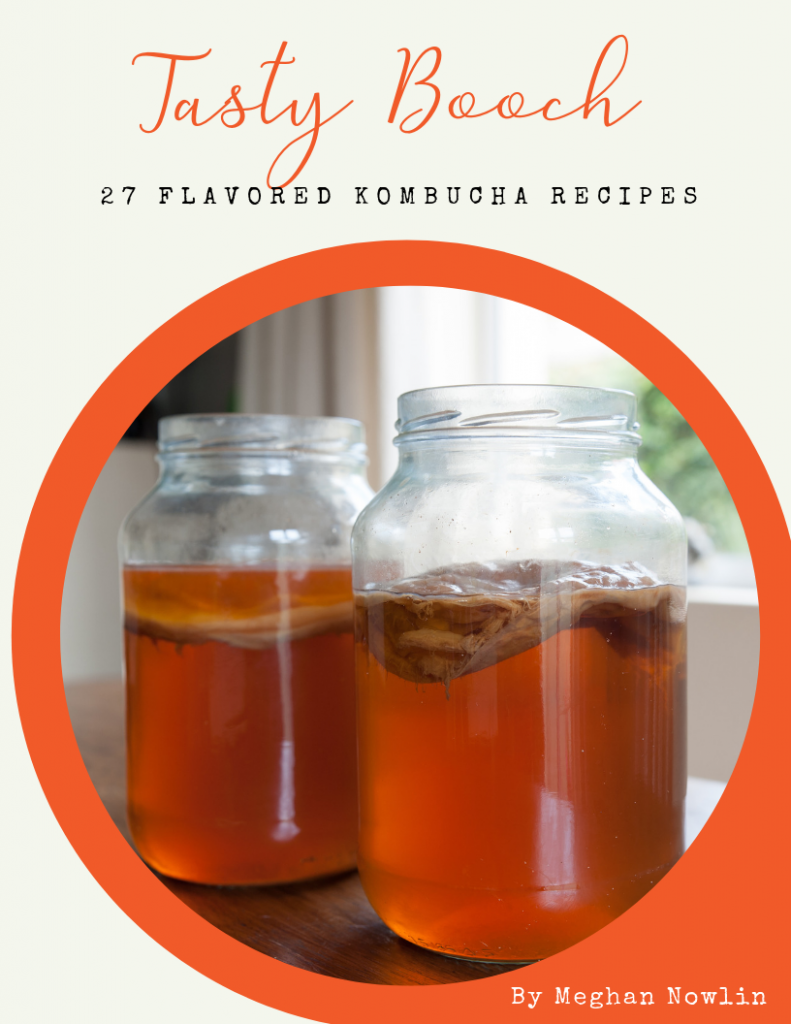 This flavor is awesome!
I love the sweetness of the orange combined with the spicy warmth of the ginger!
You will love this flavor combo!
You can find the details that you need to make Orange and Ginger Kombucha here!


Mango Kombucha is a wonderful flavor!
I particularly love it during the summer months. It is sweet, tropical and full of flavor! The perfect thirst quencher when battling the summer heat!
You can find out how to make this tropical kombucha flavor here!


You will love the sweet and tangy flavor of hibiscus kombucha as well as the deep red color that it makes!
Isn't it pretty?!
What I also love about Hibiscus Kombucha is the amazing health benefits!
Not only are you getting the nutritional properties of the Kombucha, but you are benefiting from the hibiscus as well!
You can read more about the benefits of hibiscus as well as how to make this delicious kombucha flavor here!


Lavender Lemon Kombucha is not only delicious and nutritious, but soothing and relaxing thanks to the calming properties of the lavender!
As an Aromatherapist, Lavender is a scent that I am very familiar with and that I use a lot when creating essential oil blends. It is so calming and relaxing!
So why not incorporate these properties into foods?! Why not add this soothing and delicious flower to Kombucha?
It tastes great, and helps promote peace and tranquility!
You will love this floral flavor!
You can find out exactly how to make Lavender Lemon Kombucha here!


This Fall Spice Kombucha is so aeromatic and crisp! When you open the bottle the warm inviting scents of fall surrounds you, making you feel happy and at home.
It is the perfect Kombucha flavor to sip on while snuggling under a blanket or gathering around the bonfire!
And it is incredibly easy to make! It will be the easiest treat you make this fall!
You can find the recipe to make Fall Spice Kombucha here!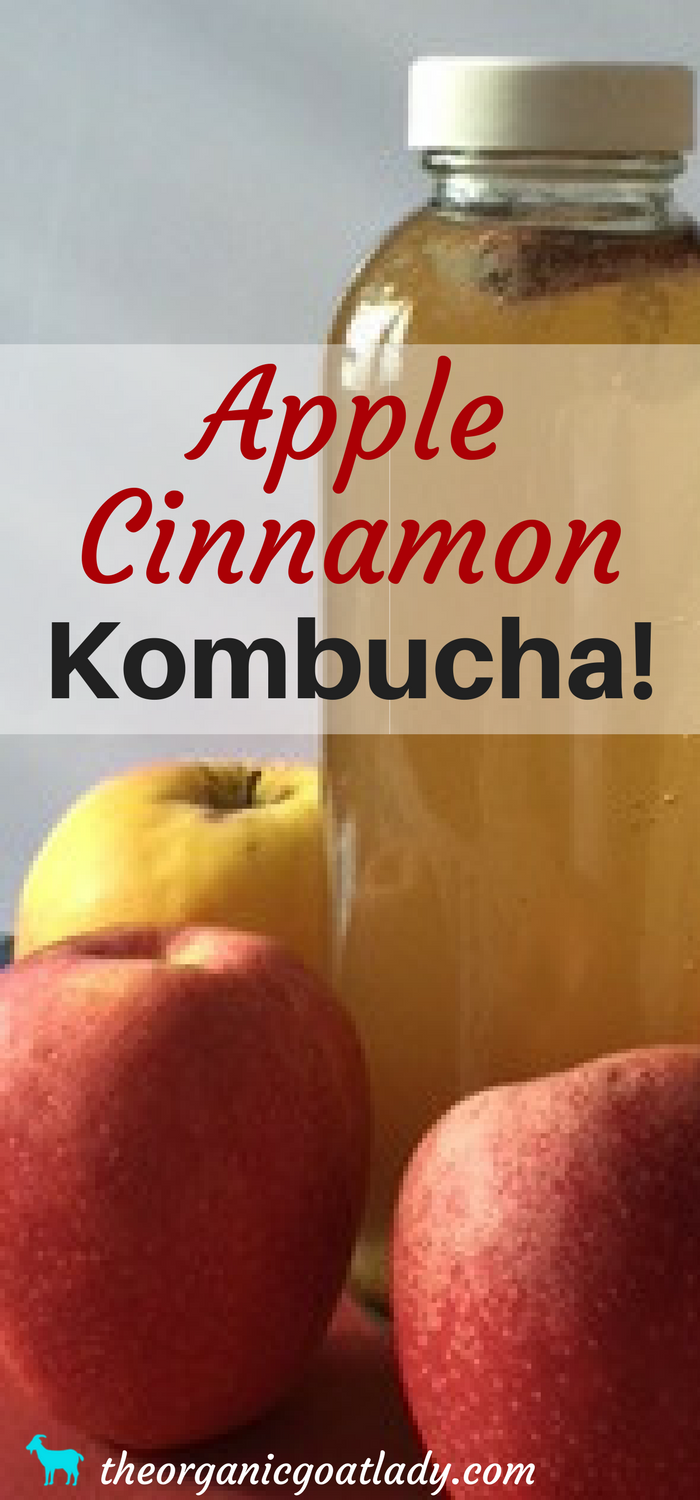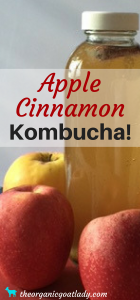 Apples and cinnamon just go together don't they? So why not add this delicious flavor combo to kombucha?!
The sweetness of the apple and the warmth of the cinnamon goes so well with the tart fizziness of kombucha!
Find the recipe for this delicious, crisp kombucha flavor here!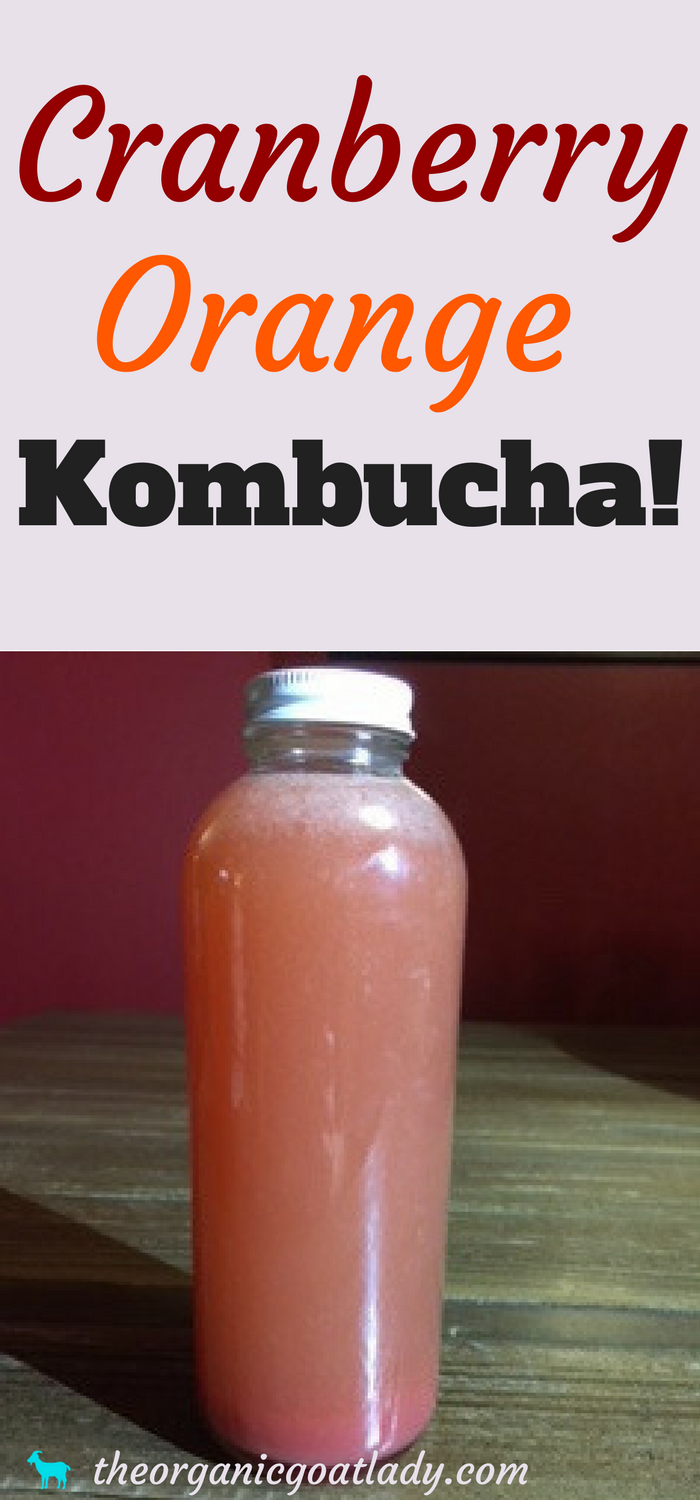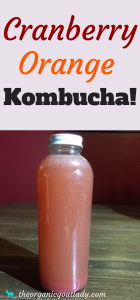 This kombucha combines two of my favorite flavors!
The sweetness of the orange goes so well with the tartness of the cranberry!
Kombucha, of course, is amazing on its own. But when you add the cranberry orange flavor to this fizzy beverage it is really, really good!
Use this kombucha during the holidays, or year around! It fits in during any season:)
You can find the recipe for Cranberry Orange Kombucha here!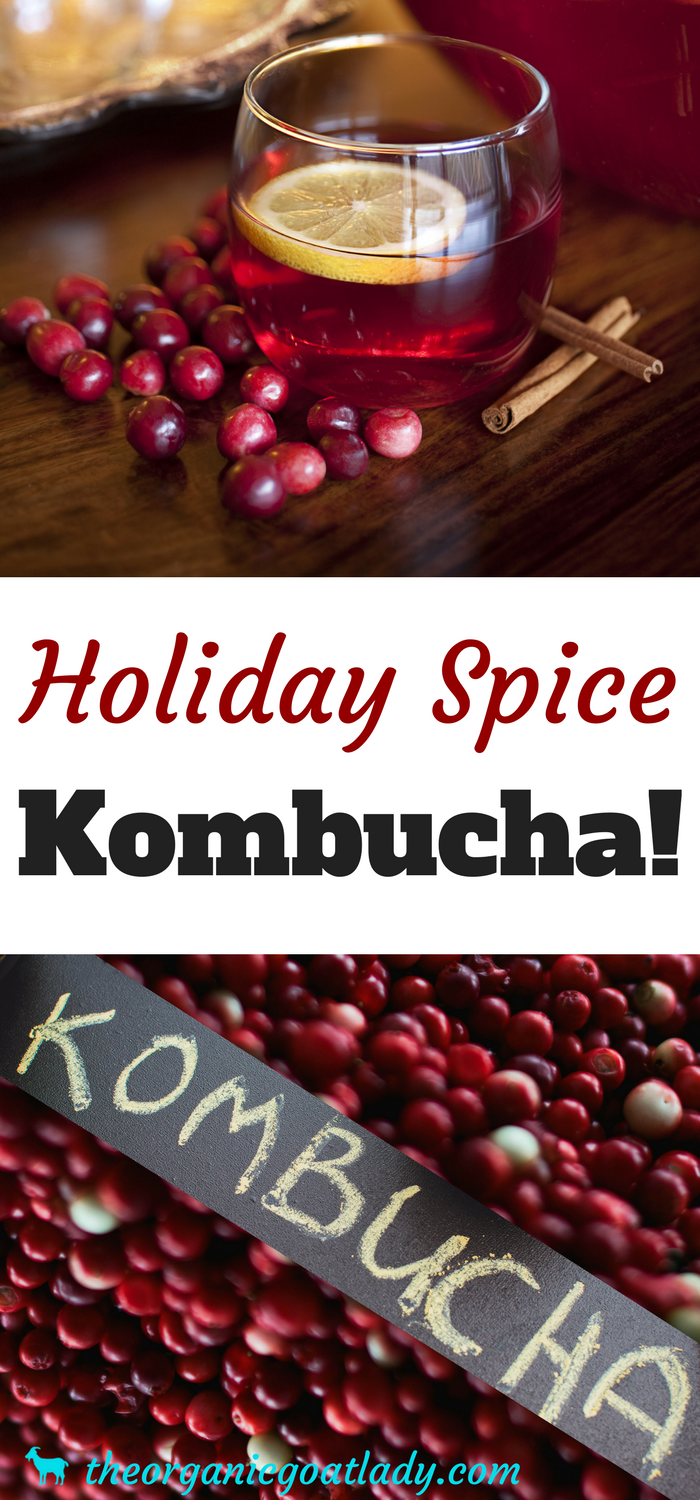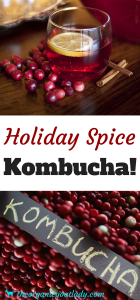 The newest kombucha flavor that my family is enjoying is Holiday Spice! It is especially great for the Christmas season, but I'm thinking that I should make it year around. It's super yummy:)
The sweet and tart flavor of the cranberry juice and the fizzy tartness of the kombucha pairs great with the warm spiciness of the cinnamon!
Find the recipe for this delicious kombucha flavor here!


This is such a fun and delicious way to drink your kombucha!
It is perfect for disguising the kombucha for those that are hesitant to drink it!
This healthy kombucha punch is flavored with not only delicious fruits but veggies as well! Don't be scared though, nobody will even know that the veggies are there:)
Trust me, this punch will be a huge hit at your next halloween party by kids and adults alike!
Find the recipe for Kombucha Halloween punch here!


This Kombucha Christmas Punch has the tartness of cranberries, the sweetness of orange and pineapple, the warmth of ginger and the fizziness of Kombucha!
This should definitely be made for your next holiday get together! It's a great punch to make for parties, family get togethers and even Christmas dinner (or even breakfast;)!
Everyone will love it!
Not only does it taste amazing, but look at it, it's so pretty!
Find out how to make this beautiful and tasty Kombucha Christmas Punch here!
And that is the 10 Amazing Kombucha Flavors That You Will LOVE!
Have you tried any of these flavors before? How do you like them? Which one is your favorite? Be sure to leave a comment below and let me know!
If you aren't already you will soon be as passionate as I am about homemade kombucha!
Because of my love and passion for kombucha, along with all of the kombucha brewing questions that I receive, I decided to create a detailed course that contains everything that you need to know about making your own nutritious and delicious kombucha.
Within The Scoop On Booch course I will guide you through every step from start to finish of making kombucha, leaving you with the end result of better health and more delicious and nutritious than store bought kombucha! Visit The Scoop On Booch and watch the video to learn more about how you can become a successful kombucha homebrewer!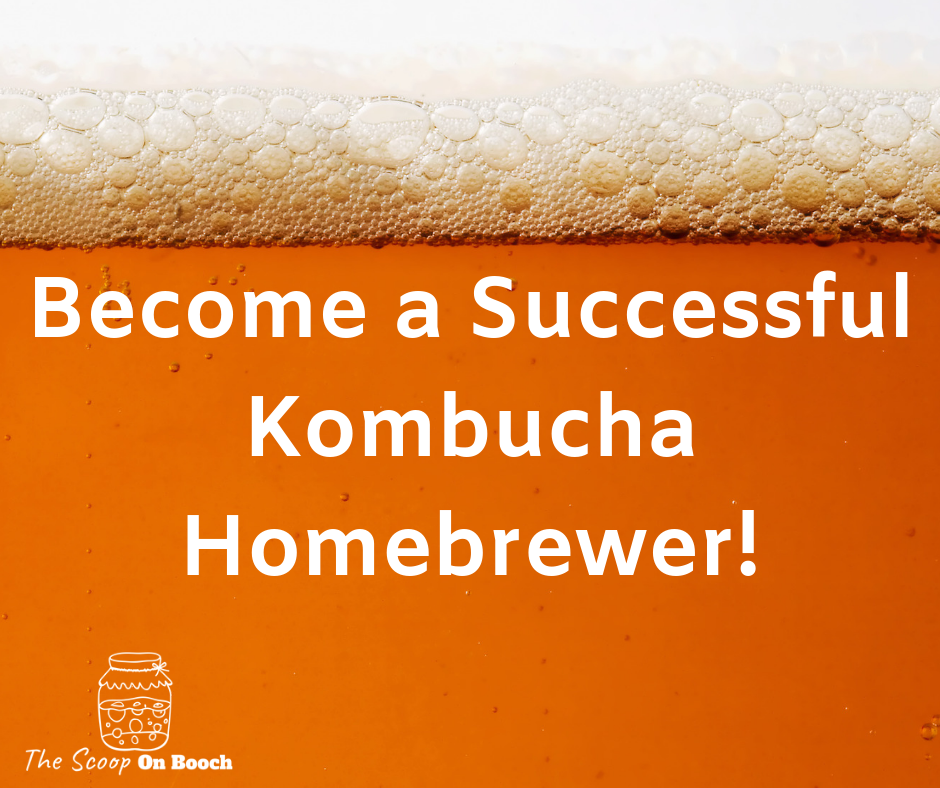 Happy kombucha making! And be sure to subscribe to my newsletter to receive all future kombucha flavors!
Disclaimer:
The information provided on this site is for educational purposes only. I do not prescribe, diagnose or treat any medical conditions. Please consult your health care provider before implementing any of the information provided on this site.