Do you want to have the healthiest, best tasting Kombucha?!
The flavor and nutritional value of kombucha will vary based on the tea that is used to make your brew. Each type of tea has its own nutritional properties. So why use just one type of tea? Why not use a blend of some of the most nutritious organic teas available?!
This site contains affiliate links. If you make a purchase using one of these links, I may earn a commission. Please click here for more information about cookies collected and our privacy policy.
You will absolutely love this tea blend! Trust me, this tea makes a smooth, delicious tasting kombucha while delivering a powerhouse of nutrition!
✅
In a Hurry? Get Started Brewing and Flavoring Your Own Homemade Kombucha NOW!
Join me in the Scoop On Booch and you will be enjoying your own healthy kombucha for just cents per bottle. Increase your energy, decrease sugar cravings and take charge of your health now by learning everything you need to know about creating healthier than store bought kombucha for you and your family!

The Best Tasting Kombucha Tea Blend!
This blend of tea is my favorite for making kombucha! Not only does it taste great, but it also makes an incredibly healthy SCOBY! The kombucha culture loves this tea and thrives on it!
I use this tea blend while making Kombucha in my Continuous Brew System! You can read all about why you should use the Continuous Brew System in this post.
Making homemade kombucha is something that I am very passionate about.
Because of my love and passion for kombucha, along with all of the kombucha brewing questions that I receive, I decided to create a detailed course that contains everything that you need to know about making your own nutritious and delicious kombucha.
Within The Scoop On Booch course I will guide you through every step from start to finish of making kombucha, leaving you with the end result of better health and more delicious and nutritious than store bought kombucha! Visit The Scoop On Booch and watch the video to learn more about how you can become a successful kombucha homebrewer!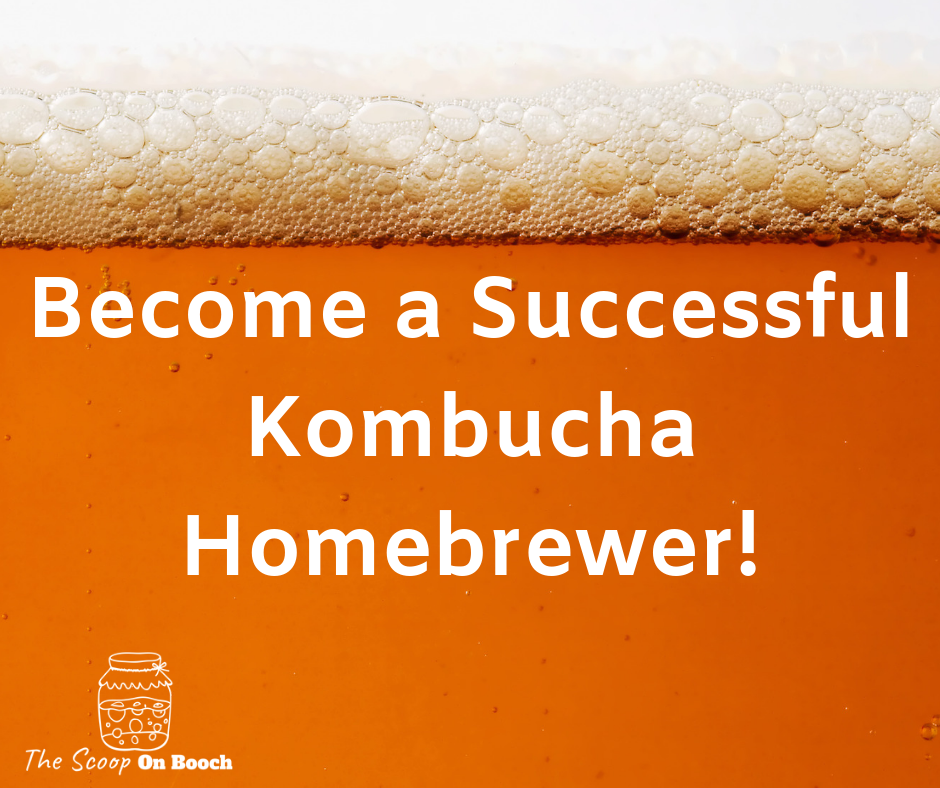 Teas Contained in the Kombucha Tea Blend
Now you're probably wondering what types of teas are included in this blend!
It is An organic blend of green tea, black tea, white tea, rooibos and yerba mate.
Let's talk about each type of tea and the benefits that they offer!

White Tea:
White tea is the least processed out of all the tea varieties, which helps in retaining high levels of phytochemicals. It also has a sweeter, more mild flavor than green tea.
White tea can contain up to three times more antioxidants than other tea varieties. According to Dr. Axe white tea could potentially reduce the risks of developing rheumatoid arthritis, some cancers and heart disease.
It is said to help improve hair, skin, teeth and bone health as well as reduce blood pressure and boost the immune system.

Green Tea:
Green tea is also loaded with antioxidants and health benefits.
It is said to be excellent for cognitive function, helping you to have a better memory. Green tea could also potentially lower the risk of Alzheimer's and Parkinson's!
It is said to boost the metabolic rate and to increase fat burning! Sounds good to me, sign me up;)
Like white tea, there have been studies done that suggest that green tea may also lower your risk of various types of cancer.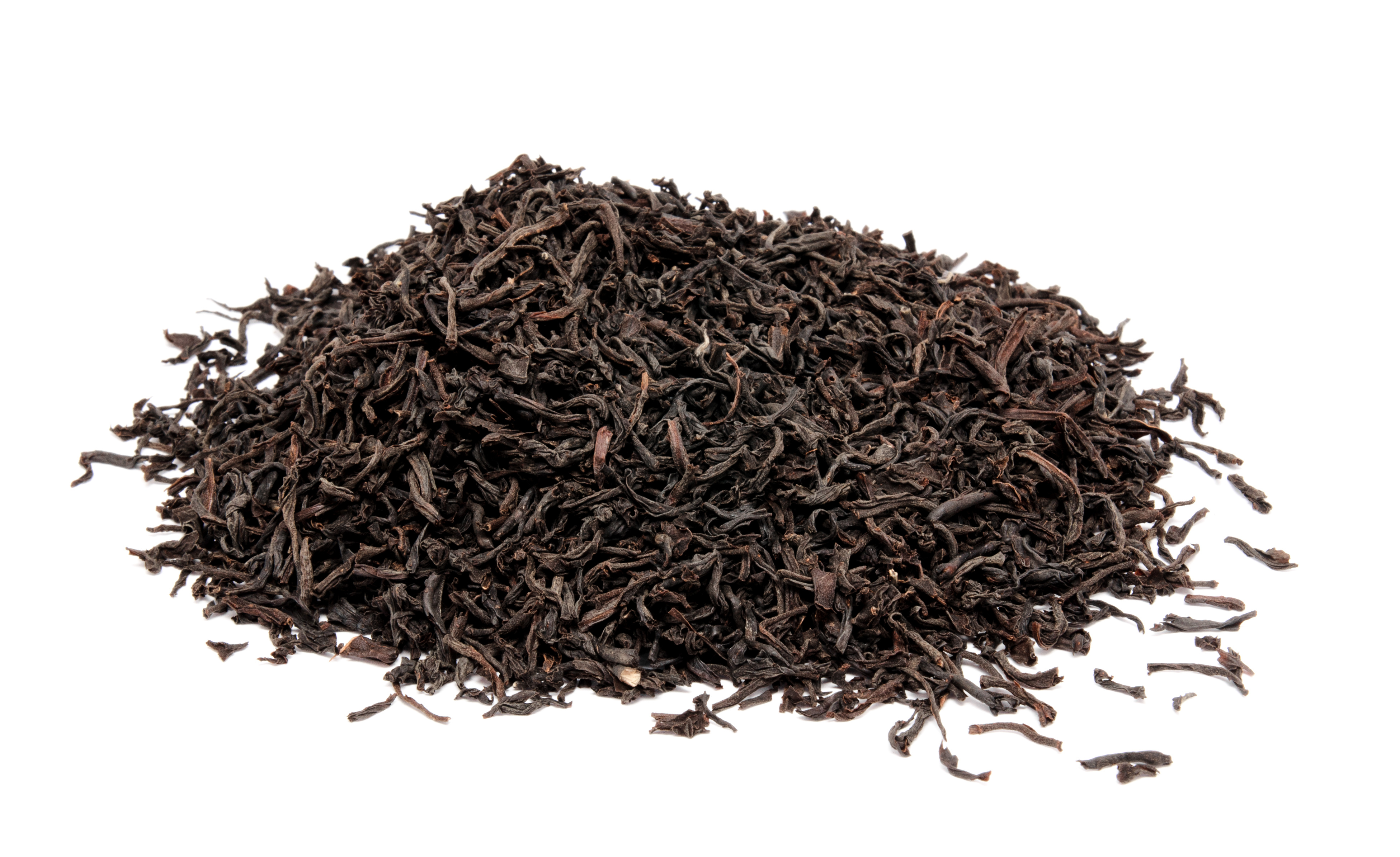 Black Tea:
Black Tea is often overlooked due to the popularity of green tea. But black tea is full of many health benefits as well!
Due to the presence of tannins in black tea it is said to be useful for those suffering from diarrhea and is said to have an anti-inflammatory, relaxing effect on the digestive system.
As with other types of tea, black tea is also suspected to lower the risk of certain types of cancer.
Black tea is also said to lower high cholesterol. It is suggested that those who drink black tea every day are at a lower risk for heart problems such as stroke and heart attacks.

Rooibos Tea:
Rooibos tea is native to South Africa and contains many health benefits!
This tea contains 50% more antioxidants than green tea! How amazing is that?!
It is naturally caffeine free and contains minerals such as iron, calcium, magnesium, manganese, zinc. etc.
While all teas are said to increase bone strength and density, Rooibos tea contains additional properties that make it even more effective in strengthening our bones!
According to Dr. Axe, quercetin, the plant pigment found in rooibos, is used to treat many diseases such as: conditions of the heart and blood vessels including 'hardening of the arteries' (atherosclerosis), high cholesterol, heart disease, and circulation problems… diabetes, cataracts, hay fever, peptic ulcer, schizophrenia, inflammation, asthma, gout, viral infections, chronic fatigue syndrome (CFS), preventing cancer, and for treating chronic infections of the prostate.
He says that many doctors report effectively prescribing it in supplement form to treat cancer, as it suppresses malignant tumor growth by stopping the processes involved in cell mutation.
Dr. Axe goes on to state that: In addition, rooibos tea seems to help the immune system produce antibodies necessary to prevent and heal from cancer, allergic reactions and even AIDS.

Yerba Mate Tea:
Yerba Mate is a traditional South American tea.
It's said to have the strength of coffee, the health benefits of tea and provide the joy of chocolate.
Yerba Mate is also full of antioxidants and nutrients. Here are some of the vitamins and minerals that may be contained in a serving of Yerba Mate: vitamin A, vitamins B1, B2, B3, and B5, vitamin C, vitamin E, calcium, iron, magnesium, manganese, phosphorus, potassium, selenium, sodium, sulfur and zinc.
It also contains other beneficial phytonutrients such as tannins, trace minerals, chlorophyll, flavonoids, and 15 amino acids.
Yerba Mate helps to boost energy and improve mental focus.
It is also said that Yerba Mate may assist the body in protecting itself from infections caused by bacteria, fungi and parasites.
It is also possible that Yerba Mate might be able to assist diabetics in lowering blood sugar, in strengthening the immune system, and to assist in weight loss.
Don't all of these teas sounds amazing?!
Imagine all of that nutrition combined with the health benefits of Kombucha! Using this tea blend to brew your kombucha will benefit you in so many ways as well as taste amazing! I love it and will never use any other tea to make my Kombucha!
Where to buy this amazing kombucha tea blend!
Now, you are probably wondering where you can get this amazing tea! The only place you can get this tea is from Kombucha Kamp. It is called Hannah's Special Tea Blend. Hannah Crum is the owner of Kombucha Kamp and this her signature blend.
An organic blend of green tea, black tea, white tea, rooibos and yerba mate
It is organic, fair trade and hand blended – so you know that you are getting only the finest quality ingredients infused with lots of love! All of Hannah's own homebrew Kombucha is made with this blend. Perfection in a bottle!
Give it a try! I know that you will love it and that you will never use anything else after using this blend to make your Kombucha!
And, once you get your Kombucha made, check out these delicious Kombucha flavorings! They are an excellent way to take an already delicious beverage to the next level!
Disclaimer:
The information provided on this site is for educational purposes only. I do not prescribe, diagnose or treat any medical conditions. Please consult your health care provider before implementing any of the information provided on this site.