Do you love Cafe Con Leche? Are you looking for a fall version of your favorite hot beverage? Then you need to try this Pumpkin Pie Spice Cafe Con Leche!

This site contains affiliate links. If you make a purchase using one of these links, I may earn a commission. Please click here for more information about cookies collected and our privacy policy.
How To Make Cafe Con Leche With Pumpkin Pie Spice!
I haven't always been a coffee drinker.
And even now, I try not to drink too much. But, as a blogger, and a mother and a homesteader etc., I sometimes need a pick me up!
And what better than a warm, soothing, mug of Cafe Con Leche to wake you up!
This Pumpkin Spice Cafe Con Leche is a spin on my original recipe How To Make Cafe Con Leche Using Goat Milk.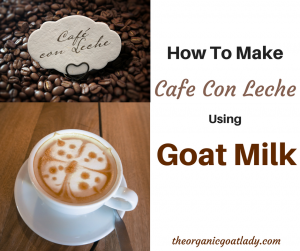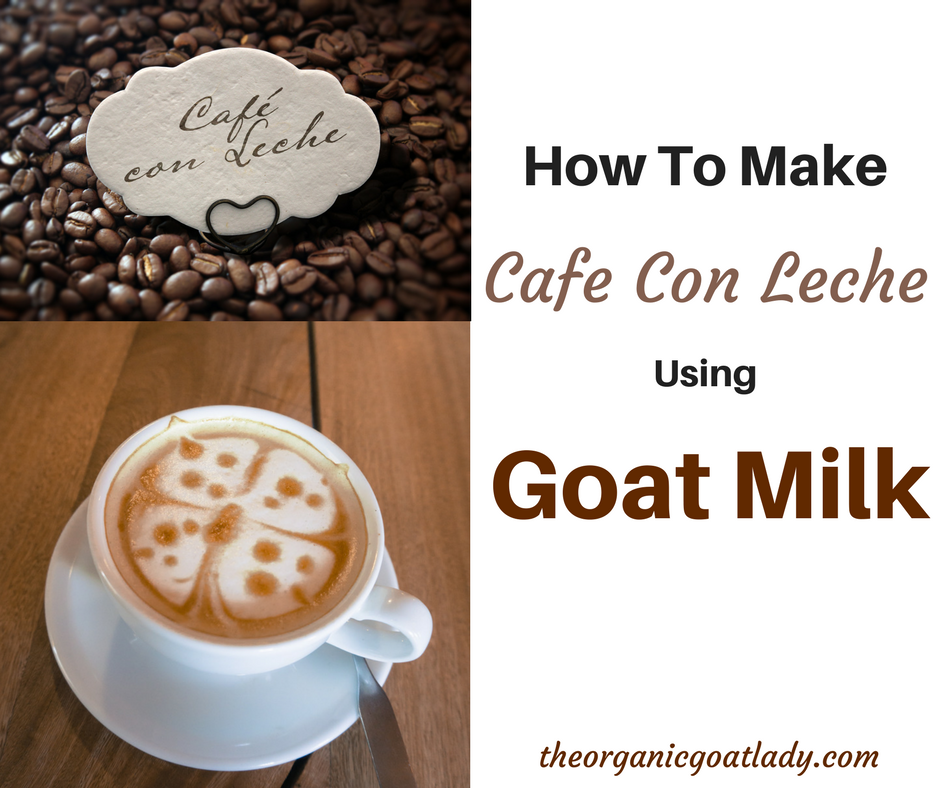 Pumpkin Spice Coffee With Milk
Goat milk makes this Cafe Con Leche taste amazing!
Trust me, you will love it!
As The Organic Goat lady, you know that I love my goat milk;)
And after using it in this recipe, you will too!
To make Pumpkin Spice Cafe Con Leche, you are going to start out by preparing my regular Cafe Con Leche recipe.
However, there is one minor change.
How to make Cafe Con Leche With Pumpkin Pie Spice
To achieve the wonderful fall flavor of pumpkin spice you need to add the flavoring!
I add 1/2 tsp. of pumpkin spice to my goat milk.
You can add more or less depending on how strong you want your pumpkin spice flavor to be.
For me I find that 1/2 tsp. is perfect for the amount of Cafe Con Leche that my original recipe makes.
While the goat milk is heating add the pumpkin spice and stir to incorporate.
Once your milk is heated to the desired temperature, simply add it to your mug as you would in the original recipe.
It's that easy!
And, by adding this simple step, you can now enjoy the wonderful flavors of fall while sipping on your favorite beverage!
So, cuddle up by the fire and enjoy!
Coffee With Milk
If you like this Pumpkin Spice Cafe Con Leche then you should try my Peppermint Cafe Con Leche! It is a great winter treat! Or year around;)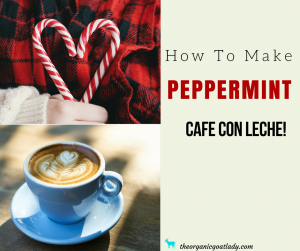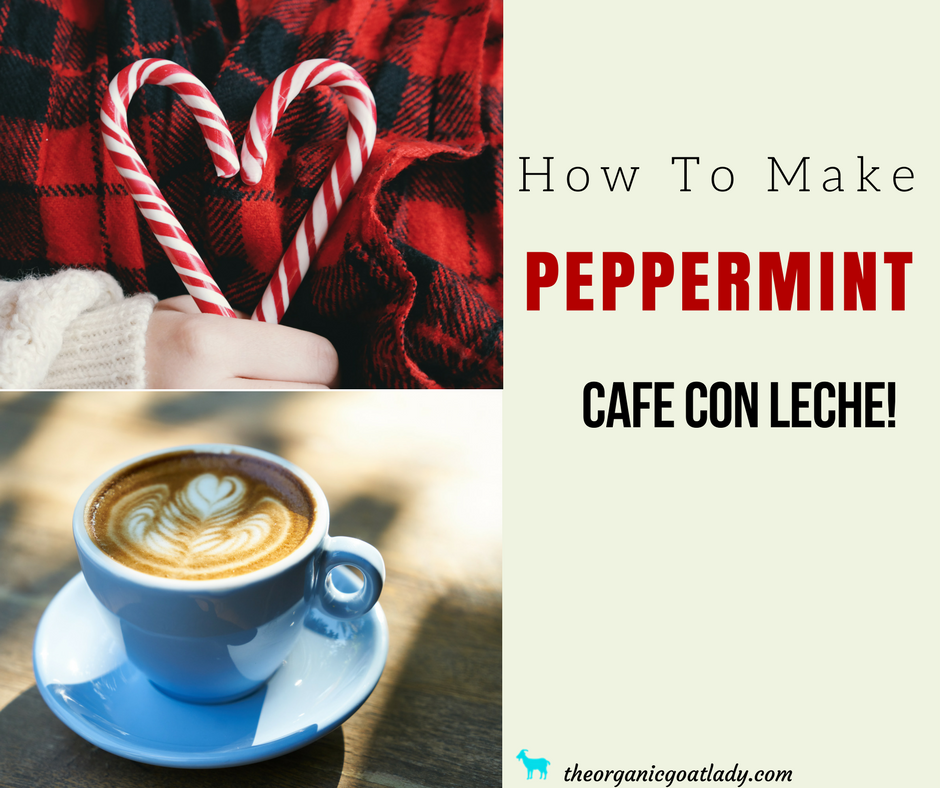 Fall Recipes
Pumpkin Spice Peanut Butter Buckeyes
Sweet Potato Pie Mashed Potatoes