Are you wanting to have a continual supply of herbs year around? Are you looking for the best herbs to grow indoors? These nine herbs will allow you to have a steady supply of herbs all year, not just in the warmer months!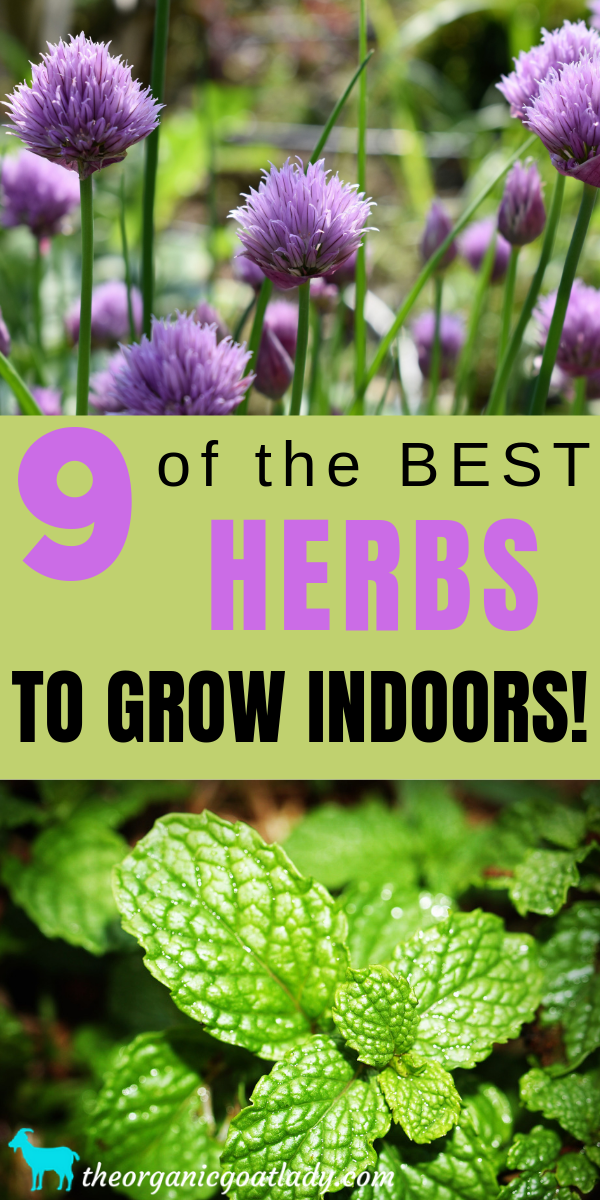 This site contains affiliate links. If you make a purchase using one of these links, I may earn a commission. Please click here for more information about cookies collected and our privacy policy.
9 of the Best Herbs to Grow Indoors
Growing herbs indoors is great for multiple reasons. Not only will you have herbs year around, but picking them for cooking will be even more convenient!
Imagine making your favorite dish and being able to reach over to the windowsill to pick your fresh herbs and use them immediately! Not to mention how amazing they will make your kitchen or home smell! And don't forget how pretty having herbs growing in your home will be! Especially if you use one of these 7 indoor herb garden ideas!
But which herbs are easy to grow? And which herbs are best for starting an indoor herb garden?
These nine herbs are some of the easiest herbs to grow indoors and the most common!
Also, if you would like to learn more about utilizing herbs for natural health, foraging herbs, and creating your own herbal health care products for your family then be sure to out The Confident Herbalist. It is an AMAZING resource that will teach you everything you need to know in order to start benefiting from these amazing plants! I can't recommend it enough!
Rosemary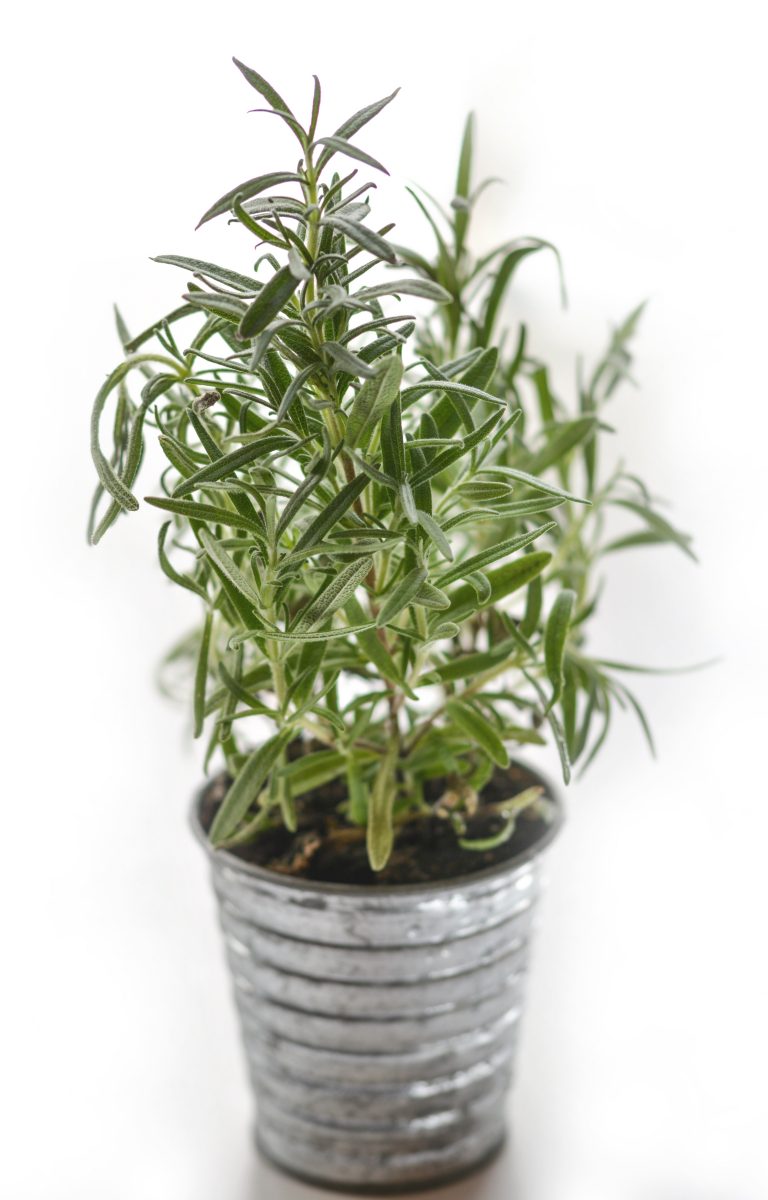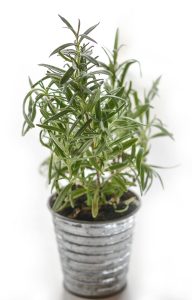 Rosemary is a wonderfully aromatic herb that will make your home smell amazing! It is also a great herb to use in many culinary dishes, making it a convenient herb to keep on your kitchen windowsill:)
The Rosemary plant has needle-like leaves and blue, purple, pink, or white flowers. It is native to the Mediterranean.
The scientific name of rosemary is: Rosmarinus officinalis. This might not seem like a big deal, but if you are using Rosemary Essential Oil it is important to know the scientific name of the oil that you are using. And in addition to being an amazing culinary herb, rosemary is an amazing essential oil!
You can learn more about Why You Should Use Rosemary Essential Oil here.
To learn how to grow rosemary indoors visit The Free Range Life and read Growing Rosemary in Your Herb Garden – Indoors or Out!
If you decide to start your rosemary from seed you can find rosemary seeds here.
Oregano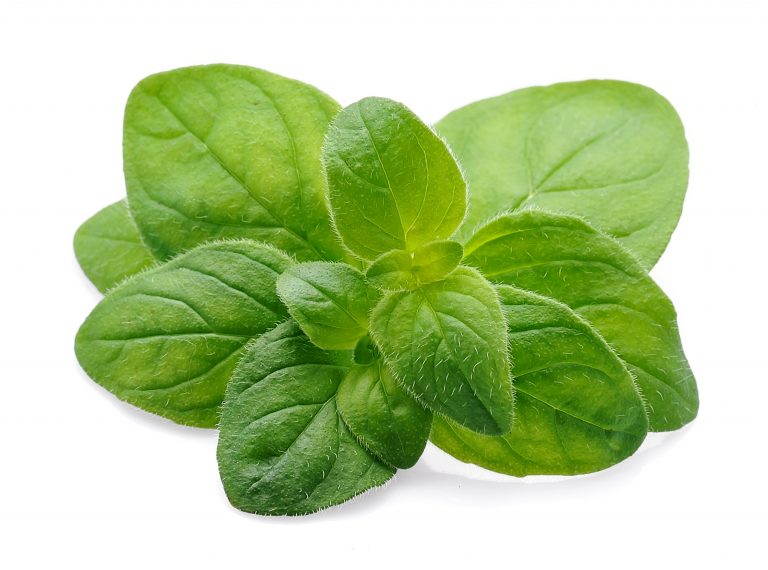 Oregano is a great herb for all of your italian dishes! It also combats insects, and the scent of oregano is great for the lungs!
Grow it indoors through the winter months for fresh oregano at all times!
Oregano is another herb that I love to use in essential oil form. It has so many amazing benefits which you can read about in Why You Should Use Oregano Essential Oil.
The scientific name of oregano is: Origanum vulgare. It is a flowering herb that is actually a member of the mint family. It is native to Eurasia and the Mediterranean.
You can find oregano seeds here.
Oregano does well in full sun and fairly dry soil.
Best Indoor Herb Garden
Thyme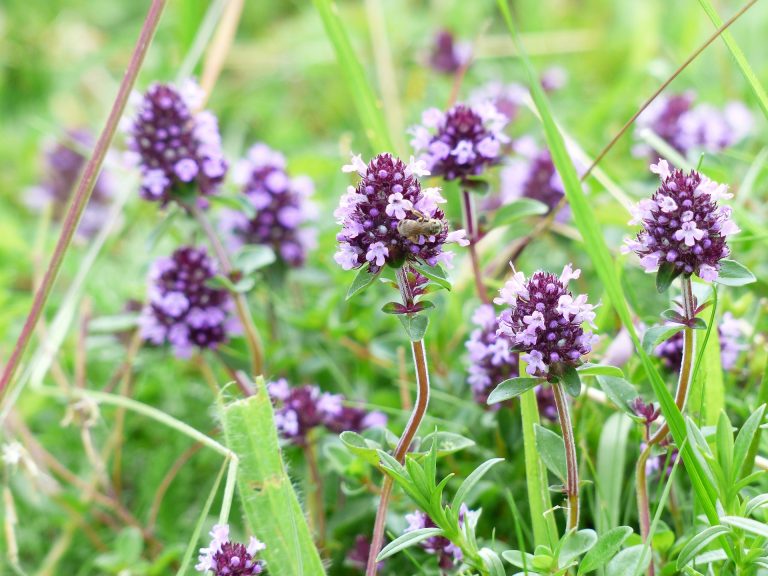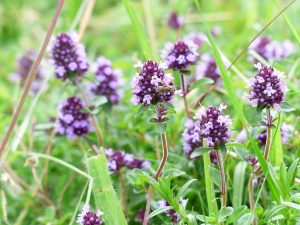 Thyme is an herb that is also a must have for the indoor herb garden! It is not only an herb you will use often but one that is incredibly good for you as well!
It's scientific name is: Thymus vulgaris and it has a very rich history! Thyme uses date back to the Ancient Egyptians that used thyme in the embalming process and the Ancient Greeks that used it in baths.
You can find thyme seeds here.
Thyme likes a sunny location and well drained soil.
Chives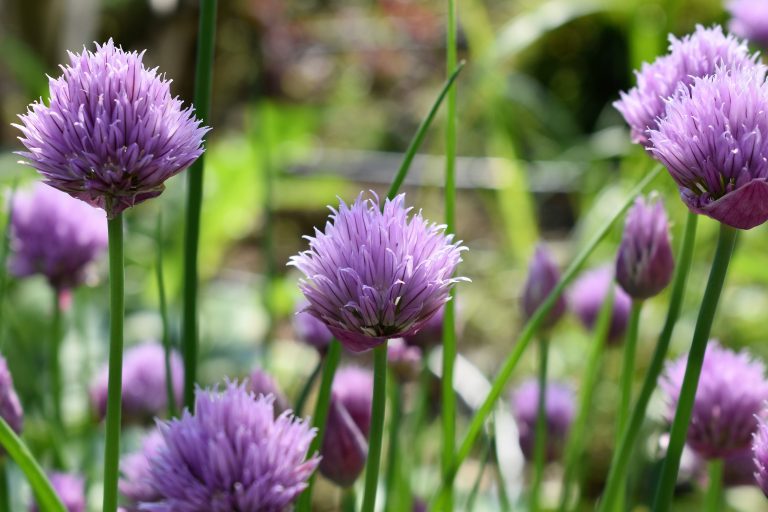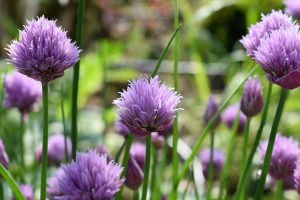 Chives scientific name is: Allium schoenoprasum. It is closely related to garlic, leeks, and scallions.
Chives are a bulb forming plant that grow well in well drained soil and full sun. They can be used in many different dishes.
You can find chive seeds here.
Best Indoor Herbs
Bay Laurel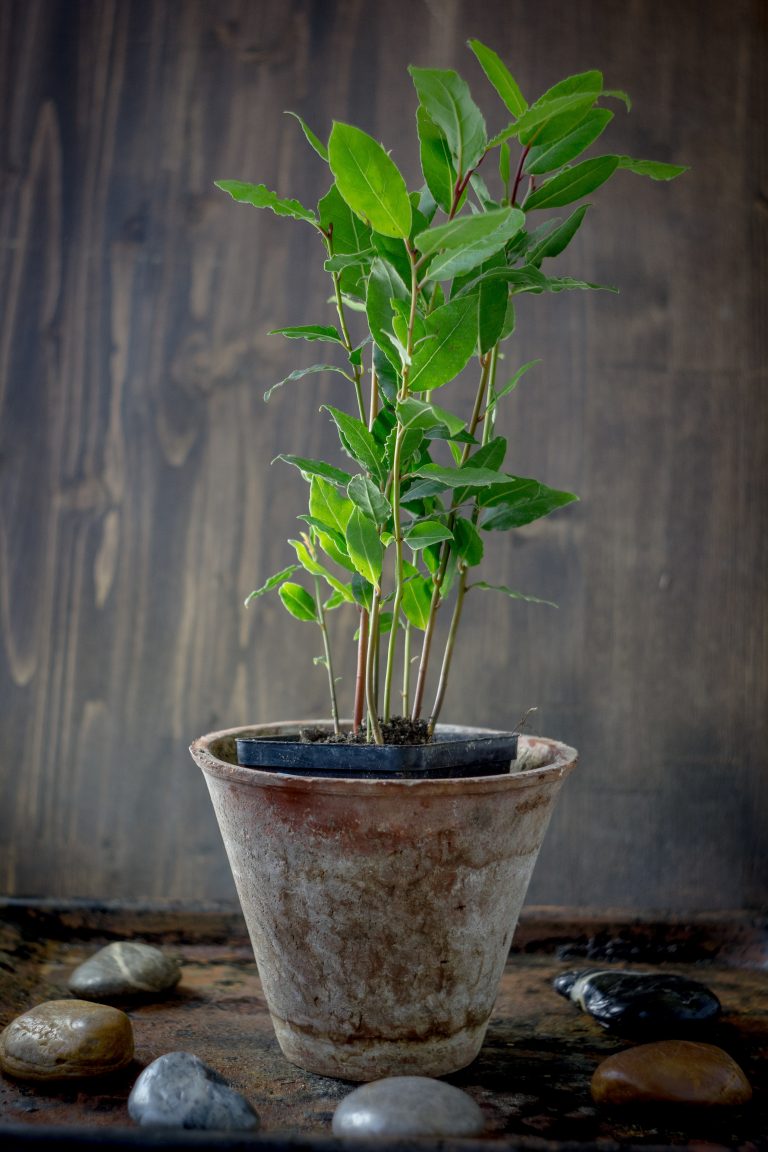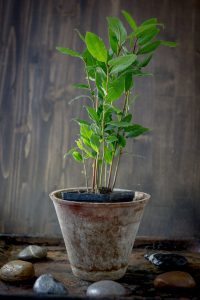 The bay leaf, or bay laurel, is commonly used in culinary dishes. I add bay leaves sometimes to my spaghetti sauce and it lends wonderful flavor! While the leaves of the culinary bay laurel are edible, it is best to remove the leaves after cooking, especially dried leaves as they remain hard after being cooked.
The scientific name for bay laurel is: Laurus nobilis.
Bay laurel prefers well drained soil and sunlight from a southern or eastern window. The bay laurel plant can also be trained to grow in the form of a topiary which will make a pretty addition to any home!
You can buy already started bay laurel in 4" pots here.
Mint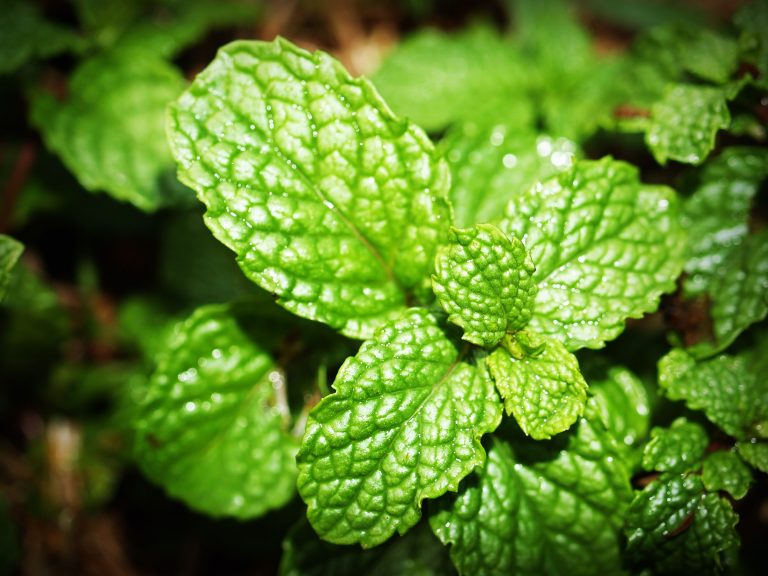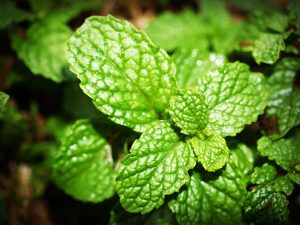 Peppermint, Spearmint, any of the mint family are excellent choices for growing indoors!
Mint is an herb that is known for spreading rapidly and taking over an herb garden. So growing in a pot indoors is an excellent solution to this problem! Mint loves partial shade and moist conditions.
Mint can be used not only in food but to make your own herbal mint teas as well!
Mint is also something that I love to use in essential oil form. You can read more about Peppermint Essential Oil here.
You can find peppermint seeds here.
Easiest Herbs to Grow Indoors
Basil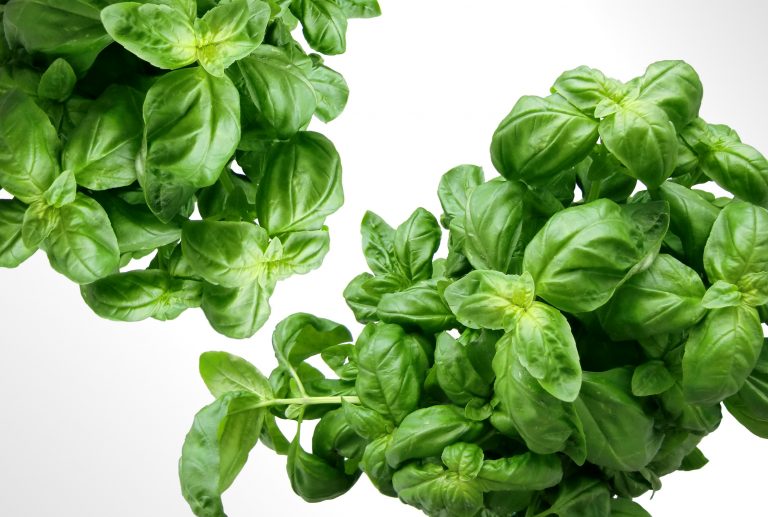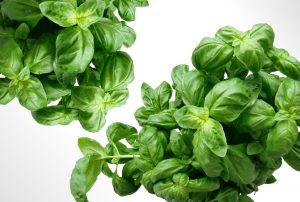 Basil is another great italian herb that I personally use a lot of. What about you? Is this a staple in your kitchen as well?
Basil is native to tropical regions from Africa to Asia and grows best in hot dry conditions, being very sensitive to cold. Which is just another great reason to grow indoors:) Keep it on a sun facing windowsill in strong sunlight, although it will grow under a grow light as well.
You can read more about growing basil from The Free Range Life's post on Growing Basil.
You can find many different basil seed varieties to try here.
Parsley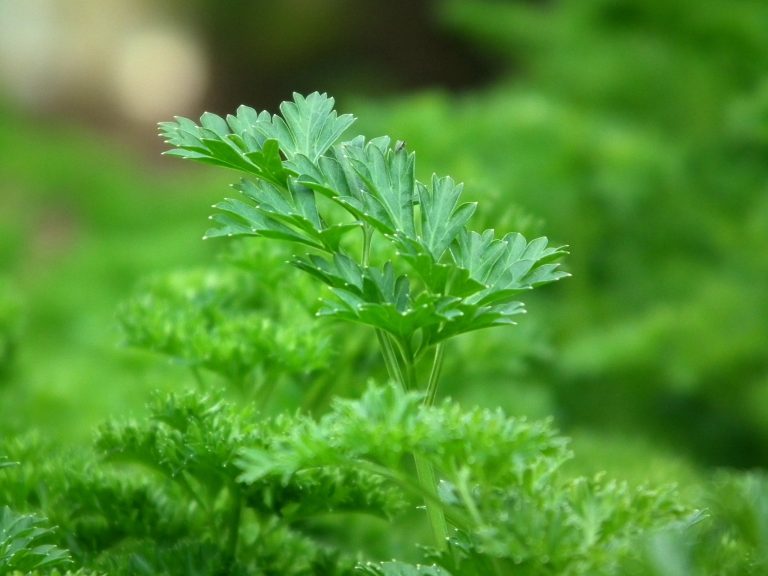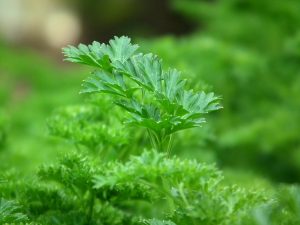 Parsley, scientifically known as: Petroselinum crispum, is a flowering plant native to the mediterranean region.
Parsley grows best in moist well drained soil with full sun.
It is usually grown from parsley seeds which you can find here.
Sage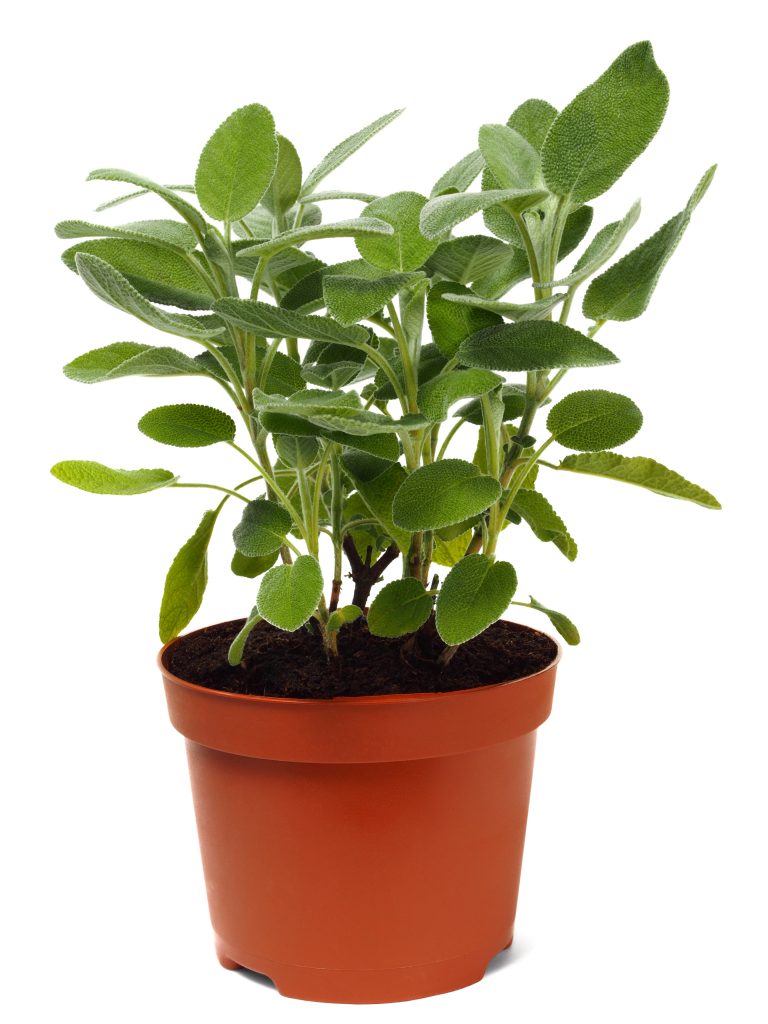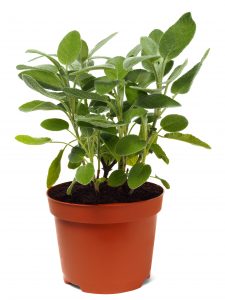 The scientific name for sage is: Salvia officinalis. It has blue to purple flowers and is a member of the mint family. It is native to the Mediterranean region.
It likes a well drained sunny spot, making it a great indoor option.
Don't forget to start your seeds in a healthy soil! You can read about the best seed starting soil mix here!
And those are nine of the best herbs to grow indoors!
Have you grown any of these herbs indoors before? How did they do? Did you enjoy having them in your home? Which herbs are your favorites to grow inside? Leave me a comment below and let me know!
If you would like to learn more about gardening then be sure to read:
7 of the Best Indoor Herb Garden Ideas
How to Grow Carrots in the Vegetable Garden
What You Should Grow in Your Garden in Zone 10
25 of the Best Essential Oils to Grow in Your Garden
10 Fermented Foods to Grow in Your Vegetable Garden
What You NEED to Know to Water Your Vegetable Garden Properly