Are you looking for some creative and fun ways to use your Christmas Essential Oils? Do you want your home to smell amazing during the holidays?!
Then you need to try these 12 ways to use your essential oils this Christmas! You will be able to enjoy the scents of the season while helping to release the stress that it brings:)
This site contains affiliate links. If you make a purchase using one of these links, I may earn a commission. Please click here for more information about cookies collected and our privacy policy.

12 Ways To Use Your Christmas Essential Oils!
I love Christmas!
I love decorating the tree, sitting by my fireplace eating  yummy Christmas goodies (yes even those of us in Florida can have fireplaces! Mine is electric so I can make it look pretty but not actually heat;) and of course unwinding after a busy day of Christmas shopping by inhaling the wonderful aroma of my Christmas essential oils!
I use these 15 essential oils during the holiday season and my house smells amazing!
Christmas Essential Oil Uses
And, I have come up with 12 festive and creative ways to enjoy my essential oils that I would love to share with you!
Now, while I do love these amazing essential oil diffusers for year around, there is something incredibly festive about these adorable Christmas themed diffusers!


How pretty would one of these be at Christmas time?!
Especially at night when all the lights are off except this and the Christmas tree!
These diffuser bracelets are really pretty, and I love to use them year around!
But, if you are looking for something to wear just during the holiday season (I mean, come on, who doesn't like Christmas accessories!), then check out these holiday themed diffuser bracelets!


Don't you just love these?!
They are perfect to wear to work, Christmas shopping, Christmas parties, or anywhere else that you would like to take your Christmas Essential Oils!
Ok, while we are on the subject of jewelry, we can not forget diffuser necklaces!
This silver plated heart or circular shaped diffuser necklace is my go to necklace.
But, it's Christmas!
Of course we need a Christmas diffuser necklace to go with our bracelets:)


See! You know that one of these would make your Christmas merrier;)
Reed diffusers are a very simple way to diffuse essential oils, especially in rooms such as the bathroom!
And they make a great addition to your holiday decor:)
You can make your reed diffusers with nothing more than a mason jar, almond oil, reeds, and of course your Christmas essential oils!
Before I  learned about essential oils, or the dangers of scented candles, I was in love with Christmas scented candles!
I also bought quite a few tart warmers! They look pretty, and the tarts smelled so good.
When I got rid of all my unhealthy, chemical laden candles, I just couldn't bring myself to part with the tart warmers.
And boy am I glad that I didn't!
Now, instead of using tarts, I pour a little coconut oil in the top of my tart warmer, add a few drops of essential oil and put a beeswax tea light in the bottom.
As the coconut oil heats up, the delicious holiday scent of the oils fills the room!
As it gets low and as the smell begins to dissipate, I add a little more.
Or, you can use an electric tart warmer and not have to use a tea light at all:)
I think that this is a brilliant idea!
I mean really, how cool is this?!
This is great for those that use an artificial Christmas tree! Now, you can use your Christmas tree scented essential oil to make your artificial tree smell real!
Or, use it even if you have a real tree to intensify your Christmas tree smell!
I love these!
Room sprays are a great way to use your Christmas essential oils!
I mix mine in a base of Plant Enzymes.
Plant Enzymes destroy protein structures, which allows them to assist in breaking down bacteria.
This makes them great at helping to deodorize and purify the air in your home!
My favorite seasonal room spray is the Happy Home Room Spray!
It is sooo yummy smelling!
You can either use it or make your own using the Christmas oils that I list in 15 Essential Oils To Use This Christmas!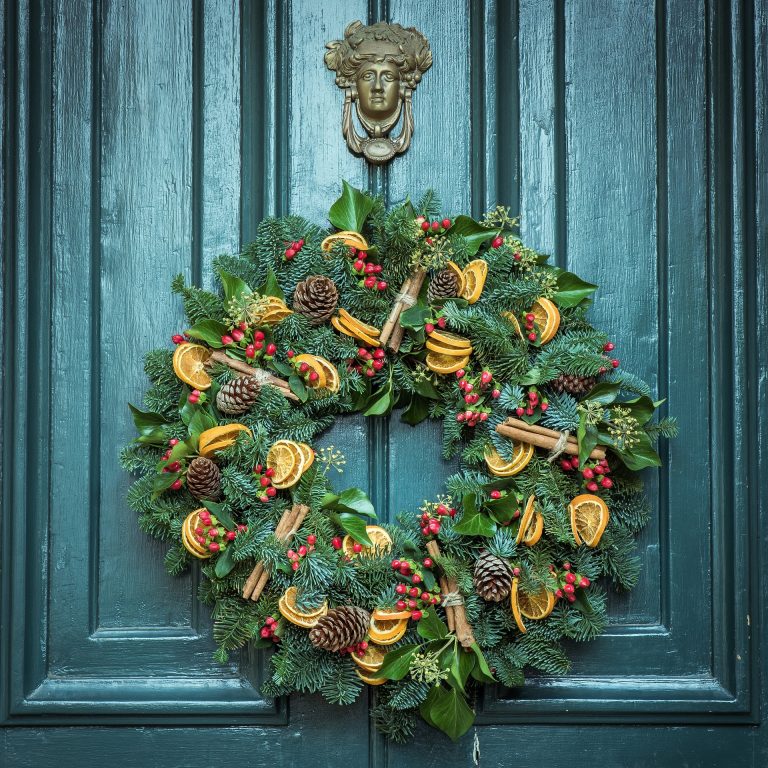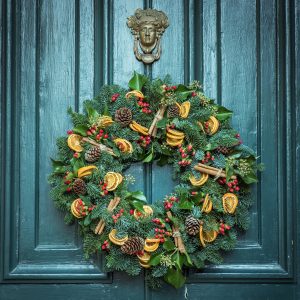 Wouldn't it be nice to welcome guests as they arrive at your home with the wonderful scents of Christmas at your front door?!
Drip several drops of your favorite Christmas essential oil onto pinecones, grapevine, sticks or twigs on your Christmas wreath to give your entry way a welcoming Christmas scent!


Another great way to utilize your Christmas oils in your home is to drip your essential oils onto pinecones or unscented potpourri!
During the fall and winter seasons I like to fill a large glass bowl with pine cones to display on my dining room table.
My kids love to go outside and hunt for the nicest looking pine cones!
It is so simple to do and looks so pretty on my table! Not to mention, the pine cones in my yard are free;)
However, there is One Thing You MUST Do Before Using Pine Cones In Your Home! Do not skip this simple (and free!) step! It's very easy to do and will insure that your pine cones last for the entire fall season:)
After you have your pine cone display, drip your favorite Christmas scent onto the pinecones to make not only beautiful, but deliciously aromatic, holiday decor!
This is one of my favorite ways to use essential oils!
I love to make my own goat milk soap! And instead of adding synthetic scents to my soap, I add essential oils.
What better way to enjoy the scents of the holidays than by washing your hands with your own homemade, Christmas scented, goat milk soap!
If you don't want to make your own soap, you can also add 5-10 drops of essential oils per oz. to organic, unscented liquid soap.
This will give you not only a wonderful smelling Christmas soap, but the therapeutic benefit of the essential oils as well!
These are super cute!
These would be great to plug into your kitchen or bathroom!
These would work just like the Christmas tart warmers listed above.
Simply add some coconut oil along with several drops of your essential oils and enjoy the scents of Christmas!
A great frugal option to use when enjoying your Christmas essential oils is to make your own diffuser!
In my post 8 DIY Essential Oil Diffusers I show you how to easily save money while still enjoying your Christmas Essential Oils!
And That's 12 Christmas Essential Oil Uses!
Do you use any of these 12 ideas with your essential oils?
Do you have any additional holiday tips for enjoying your favorite seasonal scents? If so please leave me a comment below!
Also, don't forget to check out the 15 Essential Oils To Use This Christmas!
You definitely need these Christmas oils to be able to try the ideas on this list:)
Some additional essential oil posts that you might be interested in are:
Disclaimer: The information provided on this site is for educational purposes only. I do not prescribe, diagnose or treat any medical conditions. Please consult your health care provider before implementing any of the information provided on this site.
The information provided on this site is completely my own opinion and does not reflect the opinions or beliefs of any other entity.
Any statements or claims regarding health benefits of foods, supplements or essential oils listed on this site have not been evaluated by the Food and Drug Administration and are not intended to treat, cure or prevent any disease.