Do you have an abundance of mangos? Are you looking for an easy way to preserve your mango puree for later use? Freezing mango puree is super simple and a great way to keep fresh mangos from going bad!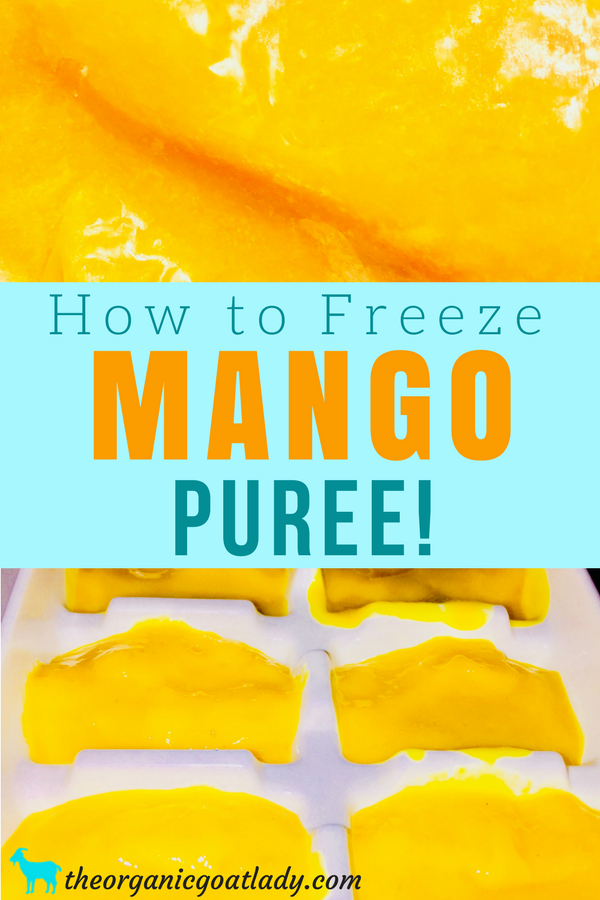 This site contains affiliate links. If you make a purchase using one of these links, I may earn a commission. Please click here for more information about cookies collected and our privacy policy.
Freezing Mango!
Mango is a fruit that goes well with so many foods! It makes amazing deserts, it pairs well with entrees, it makes excellent smoothies, it makes a wonderful kombucha flavor, and it even makes great baby food!
Most of the recipes that I use mango in, call for mango puree.
Have you ever made your own mango puree?
It's incredibly easy to do! In my Mango Puree Recipe I show you have to easily make mango puree step by step.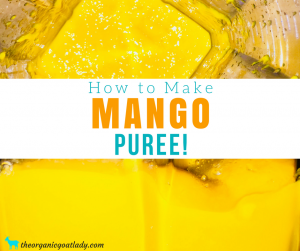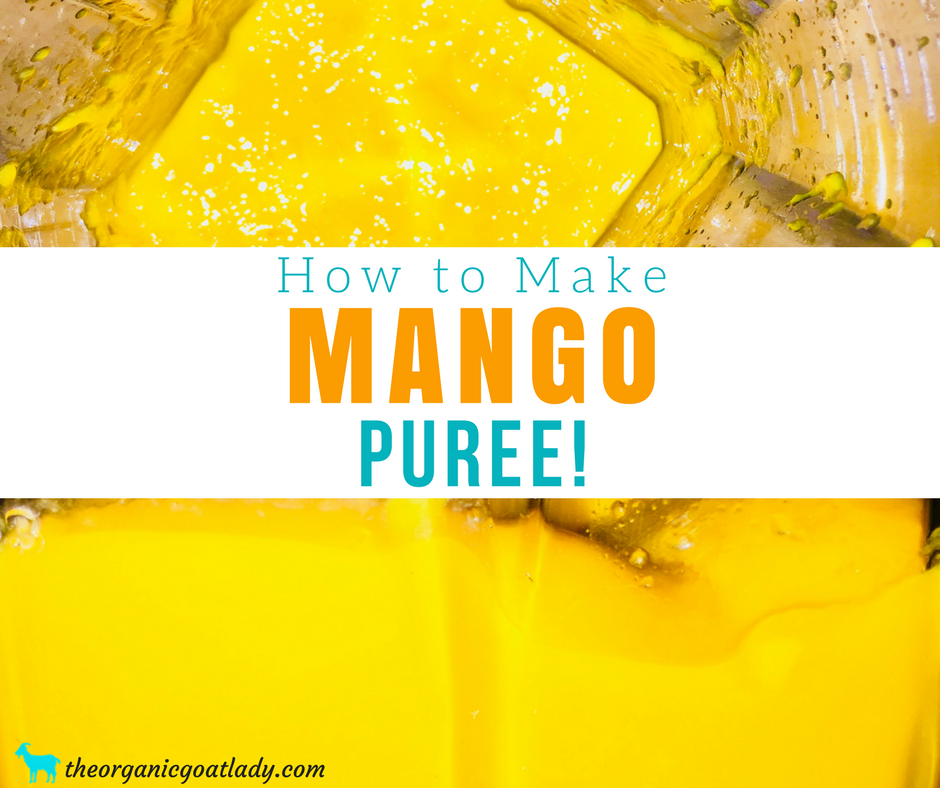 How To Store Mangoes
Once your puree is made however, you have a choice to make.
Do you immediately use your fresh mango puree, or do you store it for later?
If you have an abundance of mangos, then storing it for later is a great option to keep your fresh mangos from spoiling.
It's also a handy way to always have mango puree on hand!
That way when you find a mango recipe that you would like to make, you don't have to puree mangos, it's already done!
Also, during the winter months when mangoes are not available, you will have mango on hand to use! The tropical flavor and vibrant color of mango is sure to brighten up a gray, dark winter!
But wait? How do you store fresh mango without it going bad? It won't last long in the refrigerator, so how should we store it?
Can I Freeze Mango?
Frozen Mango
Freezing mango puree is the best way to preserve your fresh mangos for future use!
And it is incredibly easy to do!
It only takes a few minutes of your time to stock your freezer with plenty of mango puree for recipes!
How To Freeze Mango
To freeze mango puree you will need either:
or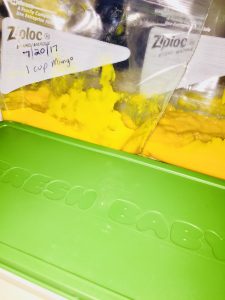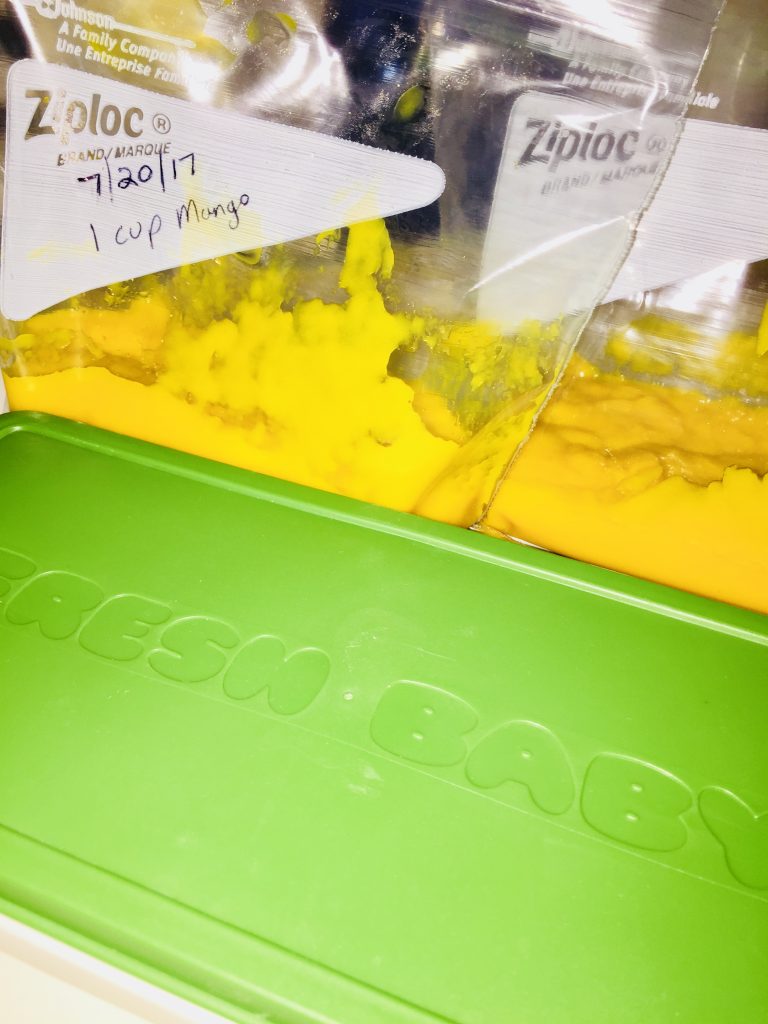 I use both ziploc bags and the freezer trays.
The baby food freezer trays are great not only for baby food, but for freezing small portions.
Frozen Mango Smoothie
I love to use the ice cube size frozen mango puree for smoothies!
It works great to make Kefir Mango Smoothies.
Simply add the cubes to your smoothie to easily blend for a thick flavorful smoothie!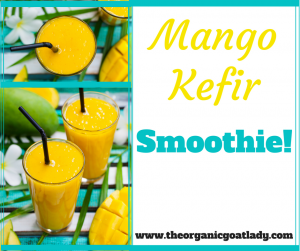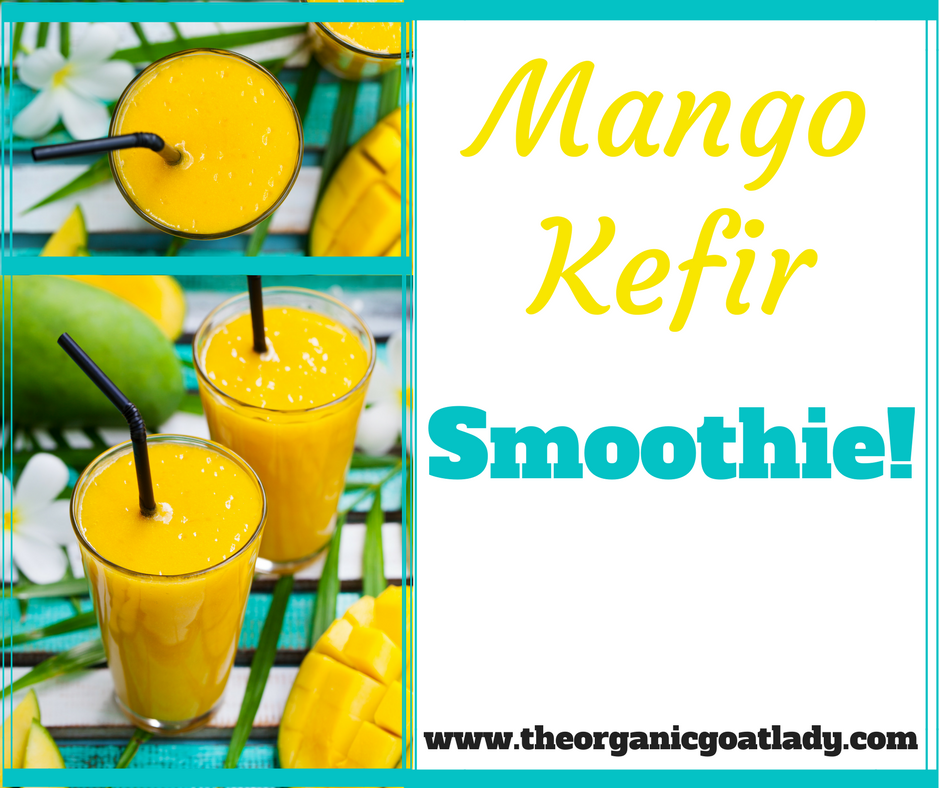 Mango Kombucha
The cubes are also perfect for Mango Kombucha!
This is exactly what I use when making this wonderful tropical kombucha flavor!
If you haven't tried Mango Kombucha you definitely need to give it a try!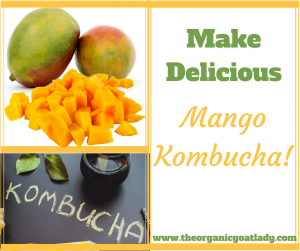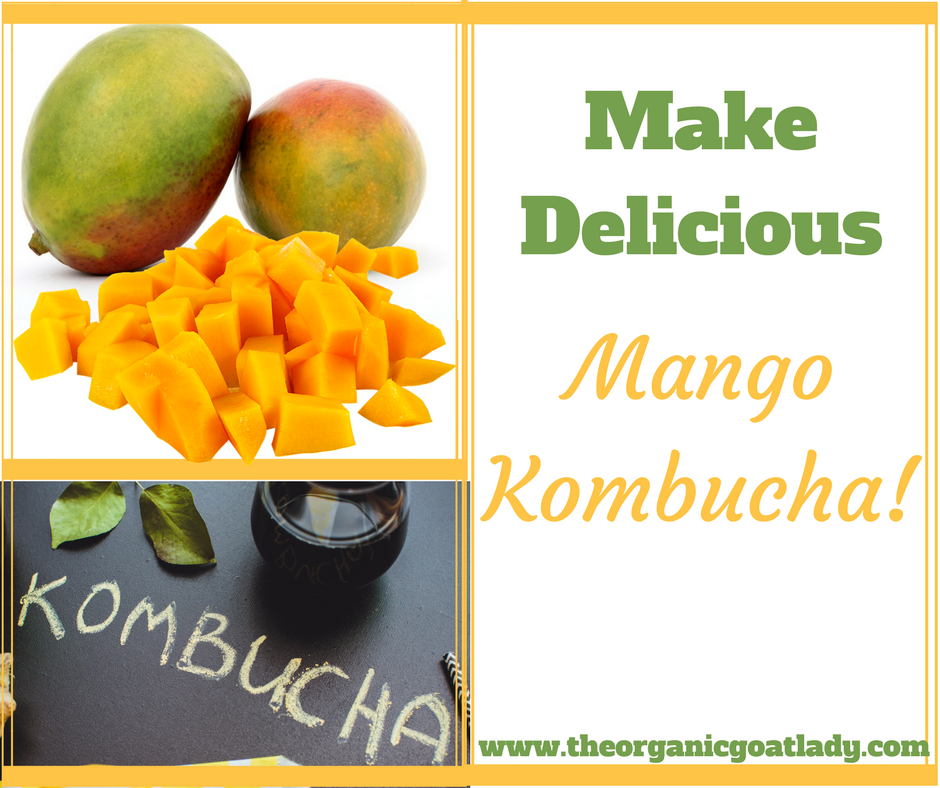 To freeze mango puree using the baby food trays simply spoon your mango into the trays, snap on the lid and place it in the freezer.
The design of these trays allows them to stack, which allows you to freeze lots of mango puree cubes without taking up lots of freezer space.
Once the mango puree cubes are frozen solid, you can remove them from the trays and put them in gallon size freezer bags for longer freezer storage.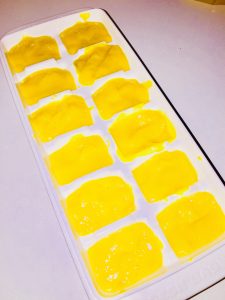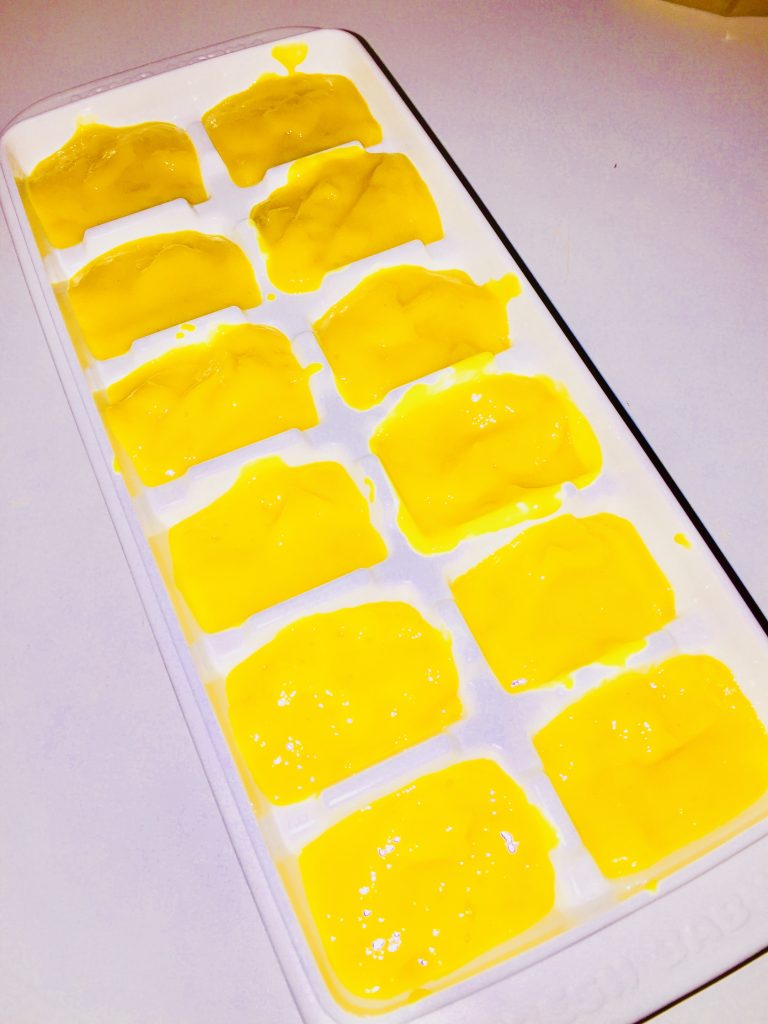 How To Freeze Mangoes
Freezer bags are another excellent way to freeze your mango puree.
I recommend using quart size freezer bags instead of gallon size freezer bags.
I like to freeze my mango puree in small batches so that I only have to thaw out the amount that I need for a specific recipe.
One cup of mango puree per quart size freezer bag is a good amount.
Add the mango puree to your freezer bag and lay flat in the freezer, stacking bags on top of one another. Freeze until ready to use.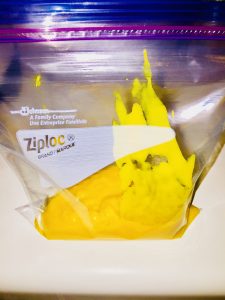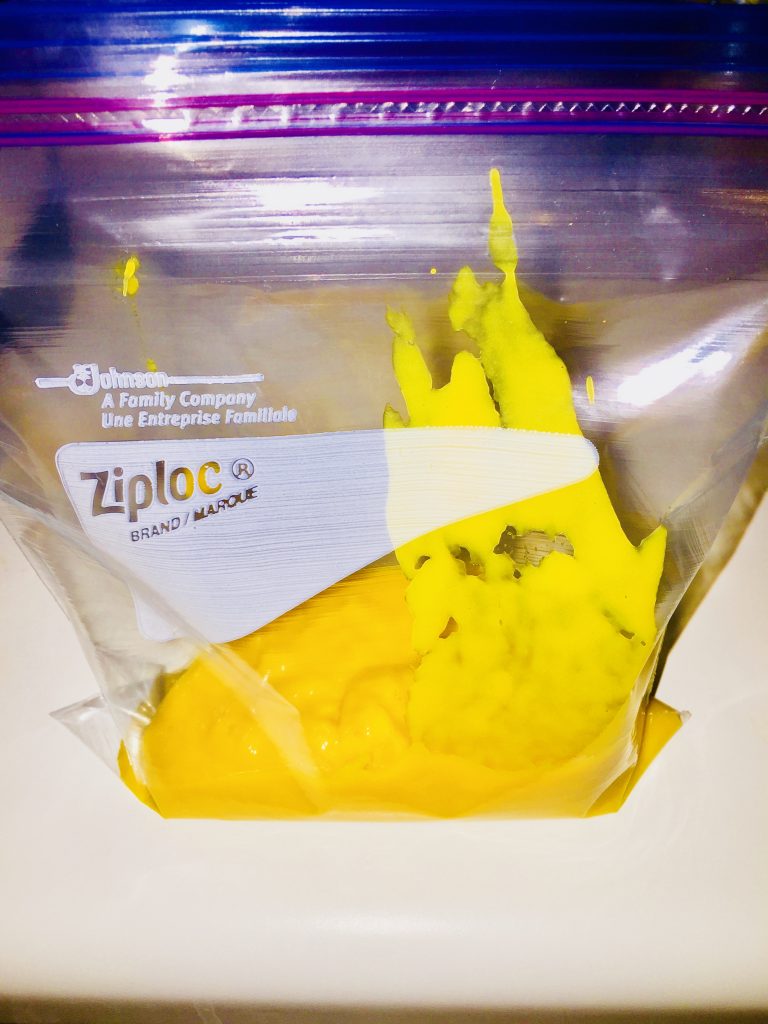 Mango Ice Cream
I particularly like to freeze my mango puree in ziploc freezer bags so that I have plenty on hand to make mango ice cream!
As the Organic Goat Lady, I use lots of goat milk. And one of my family's favorite ways to use goat milk is to make goat milk ice cream!
This Mango Ice Cream is my daughter's favorite flavor:)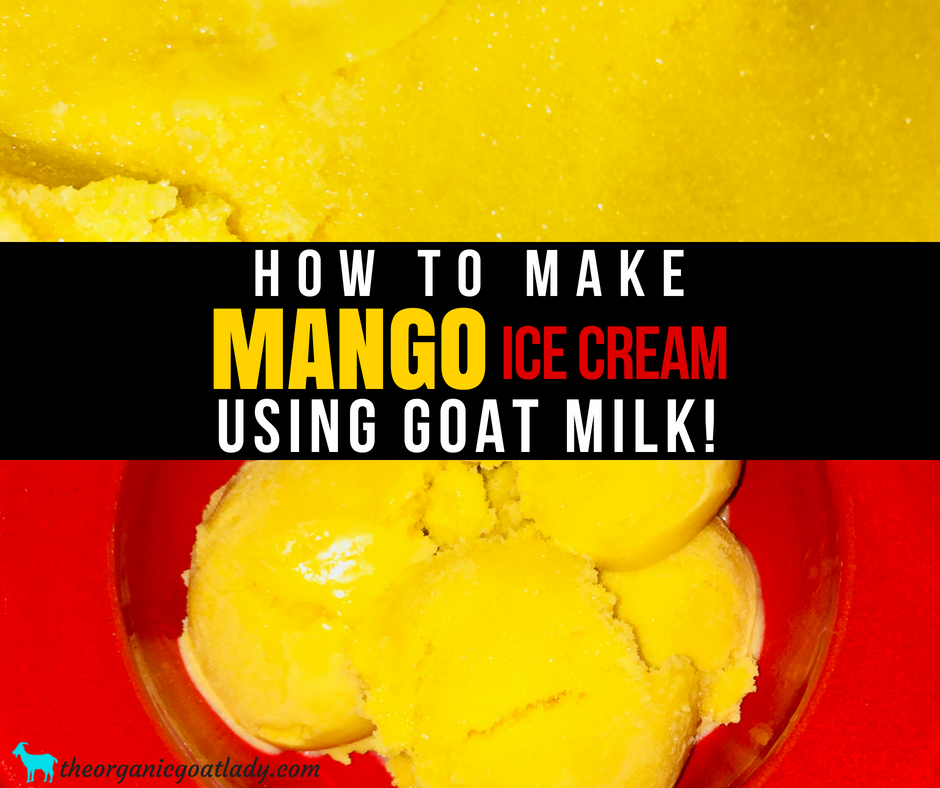 And that's how to make frozen mango puree!
Wasn't that easy?!
Do you make mango puree? freezing mango puree is the best way to store it for future recipes!
What kind of recipes will you use your frozen mango puree for?
Leave me a comment below and let me know!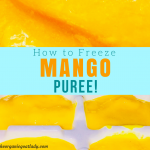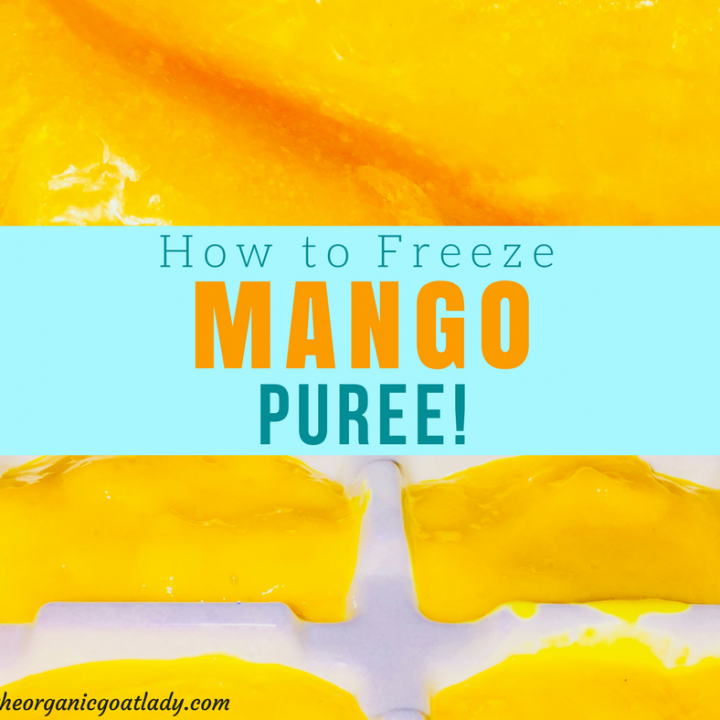 Freezing Mango
Freezing mango is super easy and only requires a few items to do. Frozen mango is a great way to preserve mango for future recipes!
Ingredients
Mango Puree

Quart

Freezer Bags

Baby Food Freezer Trays
Instructions
To freeze mango puree in quart size freezer bags add 1 cup of mango puree to each freezer bag. Lay flat in freezer, stacking bags on top of one another. Freeze until ready to use.

To freeze mango puree in baby food freezer trays spoon mango puree into freezer trays to make frozen cubes of mango puree. Snap on the lid and place in freezer. Stack trays on top of one other. Transfer to gallon freezer bags once frozen solid and keep in freezer until ready to use.