Are you looking for the best food dehydrator recipes? This is the ultimate list of dehydrated food recipes and resources! Whether you are a beginner or experienced at dehydrating, this list is for you!
This site contains affiliate links. If you make a purchase using one of these links, I may earn a commission. Please click here for more information about cookies collected and our privacy policy.
✅
In a Hurry? Get Started With Preserving Your Own Food NOW!
Pick up a copy of the Food Preservation Planner

for freezer inventory sheets, preservation method temperatures and cook times for fruits and vegetables, as well as canning instructions, and awesome charts to help keep your preserved foods organized. Everything you need to know about food preservation in an easy to read format so you can start preserving food sooner!

47 Food Dehydrator Recipes!
Whether you are dehydrating for convenience, for health, for self sufficiency, or to use up the mounds of produce that you have grown in your garden, this post is the ultimate dehydrated food recipes list!
There are recipes here for everyone!
This list contains fruit recipes to dehydrate, vegetable dehydrating recipes, soup mixes, jerky and so much more!
Food Preservation
Growing and preserving your own food is something that everyone should learn how to do. It is not only a great way to stock your pantry with healthy foods, but a great way to be prepared for hard times.
Living in southwest Florida, we get lots of hurricanes. The last major hurricane that we went through (or should I say that went through us!) was hurricane Irma. We were without power for ten days! That experience inspired me to share the 11 main ways to be self sufficient.
And yes, preserving your own food is on that list!
Another great way to preserve food in addition to dehydrating is fermenting! Find the ultimate list of 75 Fermented Foods Recipes here!
Also if you would like to can your own food, check out my ultimate list of 140 Home Canning Recipes! Between dehydrating, canning and fermenting you will always be prepared!
Dehydrated Food
For dehydrating directions, temperatures and cook times for fruits and vegetables, as well as canning instructions, and awesome charts to help keep your preserved foods organized, you NEED to use the Food Preservation Planner!
Do you get overwhelmed at harvest? Do you find yourself having to research and look up dehydrating temperatures, canning times and info every fall to preserve foods?
The Food Preservation Planner contains cheat sheets, inventory lists, meal planning, additional recipes, and more! You definitely need this for your sanity!
Food Dehydrator Recipes
Now that we have discussed the importance of dehydrating and preserving foods, and now that we have the best resource to help us do it, let's check out some amazing dehydrated food recipes!
Dehydrating Apples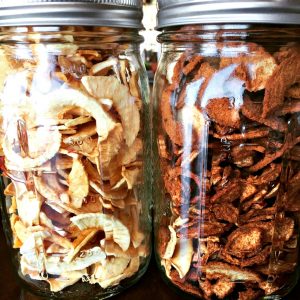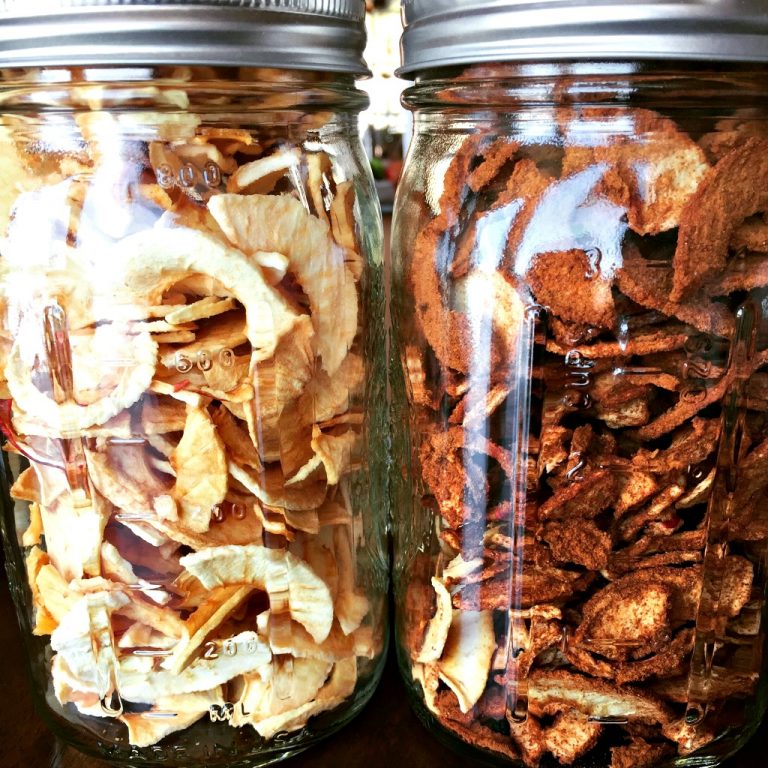 Apples are a great fruit to dehydrate! Use them for pies, snacks, and so much more!
Dehydrating Bananas
Bananas are a very popular item to dehydrate. Check out these different banana dehydrator recipes!
Dehydrating Fruit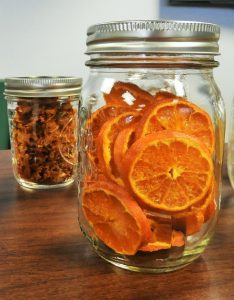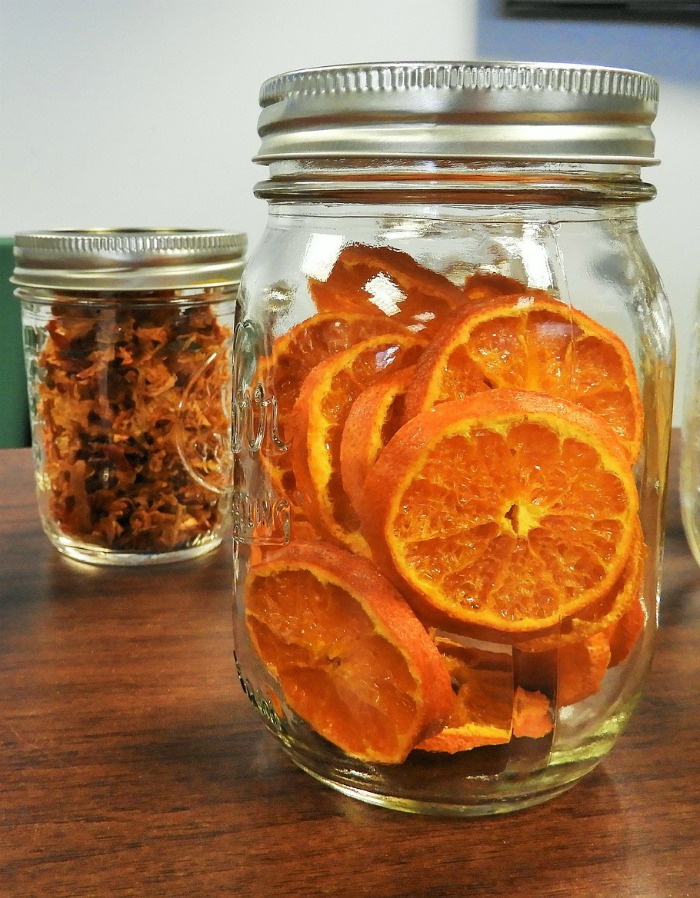 More dehydrating fruit recipes! These recipes are a great way to preserve fruit for tasty treats and recipes!
How To Make Dehydrated Fruit and Fruit Leather
Apple and Strawberry Fruit Leather
Dehydrating Vegetables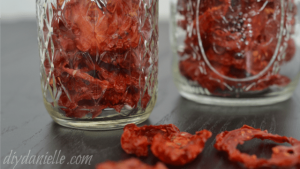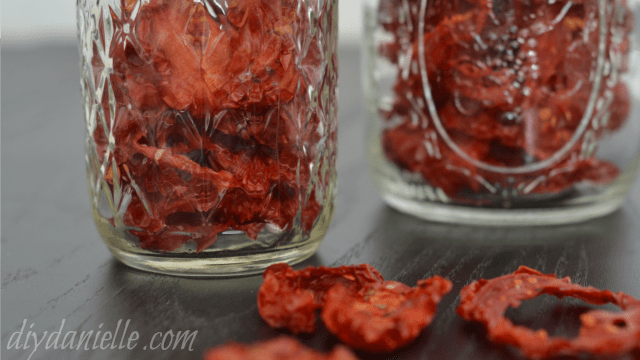 Preserve vegetables so that they last longer by dehydrating them! These delicious dehydrating vegetables recipes are a must try!
Homemade Sun-dried Tomatoes In An Oven
Dehydrating Swiss Chard In The Oven
Dehydrated Cauliflower Rice and Broccoli Rice
Dehydrating Herbs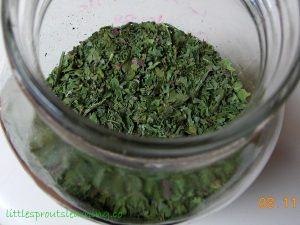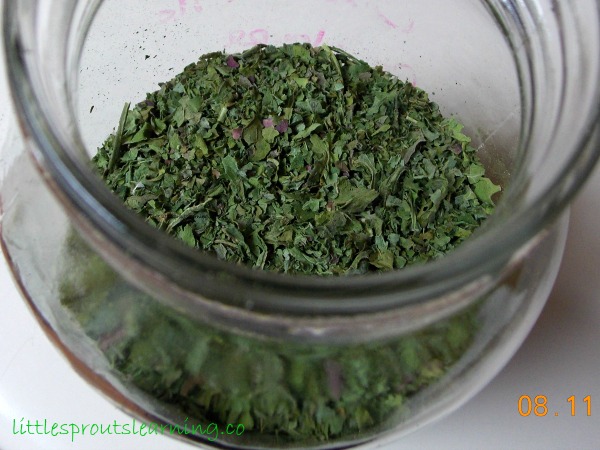 Herbs are great items to dehydrate! Make your own dried spices and powders for cooking and for using as supplements!
How To Dehydrate Greens & Herbs To Make Green Powder
Dehydrating Meat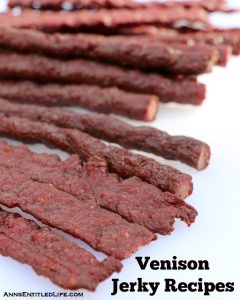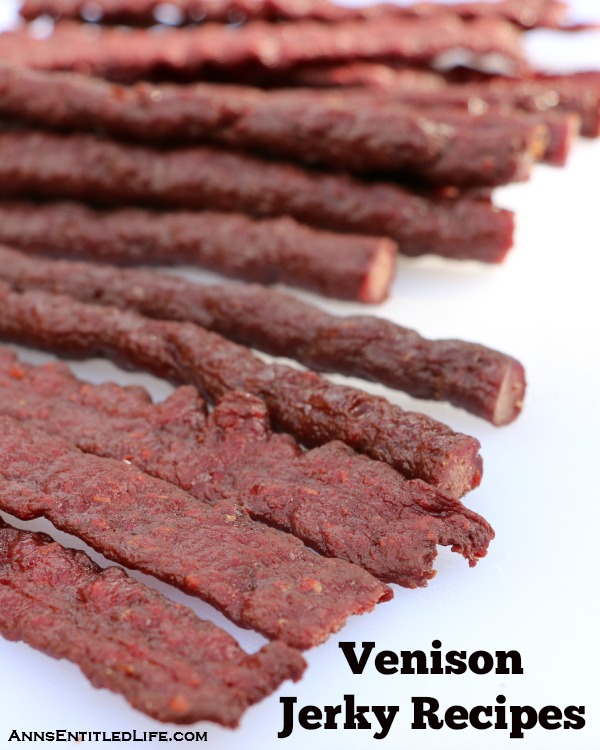 Dehydration is a great way to preserve meat! Especially for self sufficiency! Try each of these dehydrating meat recipes!
How to Make Jerky Step By Step
Dry Soup Mix
Why buy dry soup mix when you can make your own?! These dry soup mixes are great to have on hand and a healthier version of what you will find in the store!
Dehydrated Cheese
Dehydrate Cheese to use for seasoning and flavoring!
Dehydrating Eggs
Did you know that you can dehydrate eggs? You can! Dehydrating eggs is a great way to help eggs to last longer.
Dehydrating Eggs For Longer Storage
Dehydrator Recipes
Here are some additional recipes to dehydrate non edible items. Check out the additional things that your dehydrator can do for you!
How To Dry Citrus Slices For Decoration
And that is 47 food dehydrator recipes! Do you make any of these recipes?
What are some of your favorite things to dehydrate?
Leave me a comment below!
If you would like to find more recipes for preserving food then be sure to check out 7 Instant Pot Canning Recipes, 140 Home Canning Recipes, 75 Fermented Foods Recipes, 11 Ways to Preserve Tomatoes, 15 Must Try Jam Recipes, 21 Pickled Foods Recipes, and 13 Foods You Can Freeze!
Preserving Food