Are you looking for the best home canning recipes? This is the ultimate list of canning recipes and resources! Whether you are a beginner or an experienced canner, this list is for you!
This site contains affiliate links. If you make a purchase using one of these links, I may earn a commission. Please click here for more information about cookies collected and our privacy policy.
✅
In a Hurry? Get Started With Preserving Your Own Food NOW!
Pick up a copy of the Food Preservation Planner

for freezer inventory sheets, preservation method temperatures and cook times for fruits and vegetables, as well as canning instructions, and awesome charts to help keep your preserved foods organized. Everything you need to know about food preservation in an easy to read format so you can start preserving food sooner!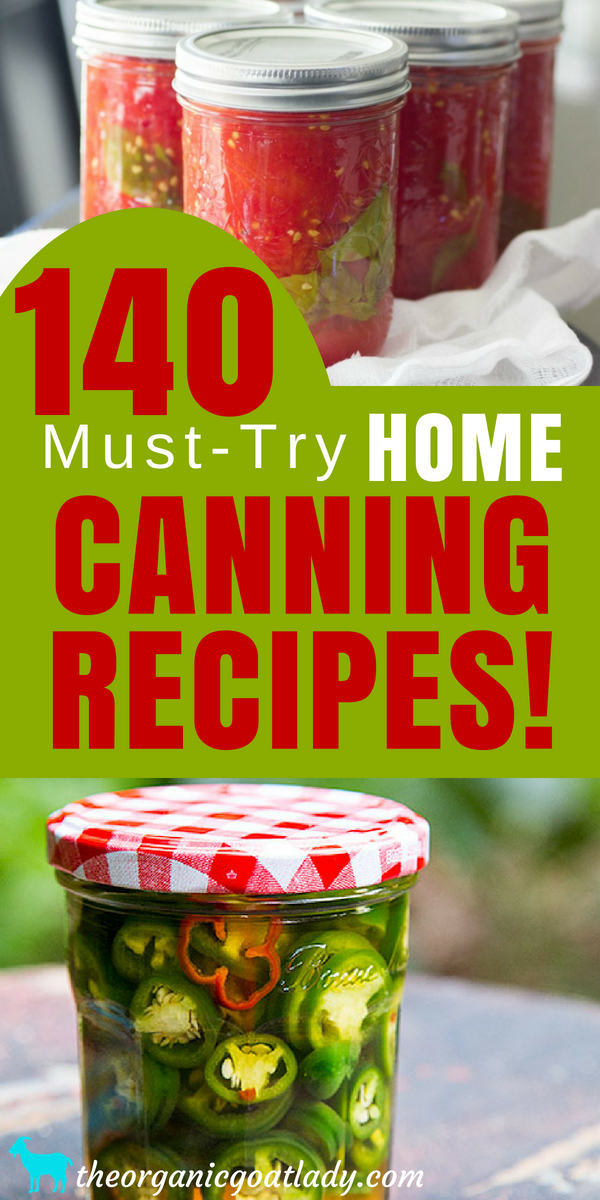 140 Home Canning Recipes!
Whether you are canning for convenience, for health, for self sufficiency, or to use up the mounds of produce that you have grown in your garden, this post is the ultimate canning recipe list!
There are recipes here for everyone!
This list contains fruit recipes to can, vegetable canning recipes, jam and jelly canning recipes, meat canning recipes, soups and stews to can, and so much more!
Food Preservation
Growing and preserving your own food is something that everyone should learn how to do. It is not only a great way to stock your pantry with healthy foods, but a great way to be prepared for hard times.
Living in southwest Florida, we get lots of hurricanes. The last major hurricane that we went through (or should I say that went through us!) was hurricane Irma. We were without power for ten days! That experience inspired me to share the 11 main ways to be self sufficient.
And yes, preserving your own food is on that list!
Canning
For canning instructions, as well as awesome charts to help keep your canned goods organized, you NEED to use the Food Preservation Planner!
Do you get overwhelmed at harvest? Do you find yourself having to research and look up canning times and info every fall at canning time?
The Food Preservation Planner contains cheat sheets, inventory lists, meal planning, additional recipes, and more! You definitely need this for your sanity!
Canning Recipes
Now that we have discussed the importance of canning, and now that we have the best resource to help us do it, let's check out some amazing canning recipes!
Canning Tomatoes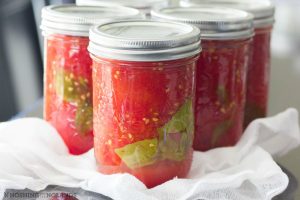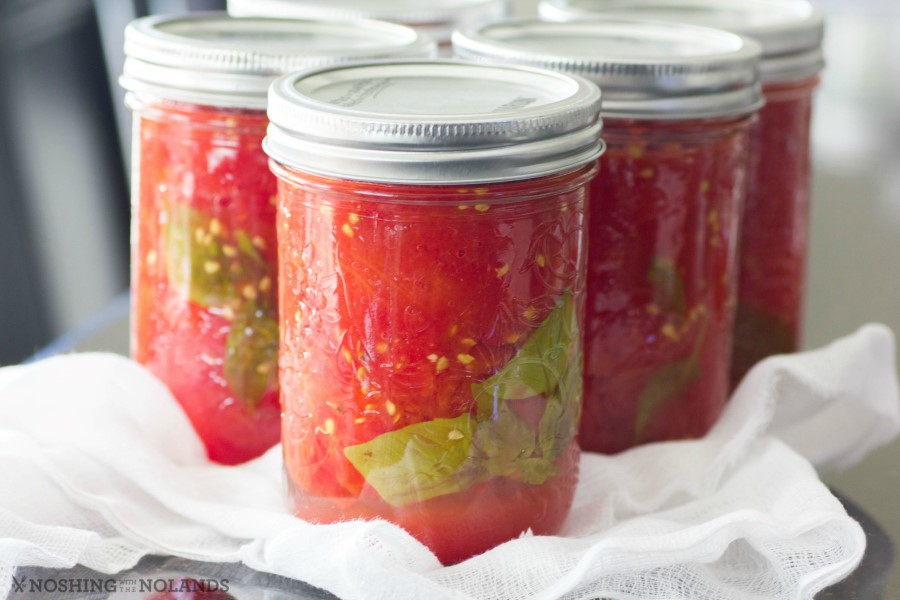 We're going to start with a canning favorite, tomatoes! There are so many different things you can do with tomatoes! Here are some of the best recipes for canning tomatoes.
Canning Tomatoes With Garlic and Onions
Canning Tomatoes – Raw Pack Method
Russian Grandma's Pickled Tomatoes
Canning Pickles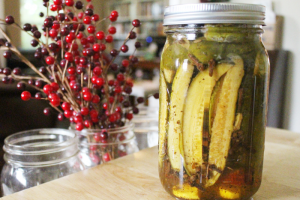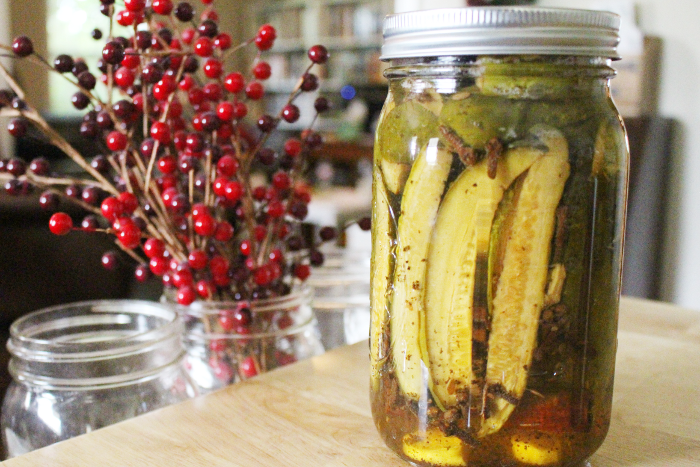 Pickles are also a very popular canning item, so I think it deserves it's own category:) Cucumbers are excellent canned and can be made into so many delicious recipes!
Jalapeno and Dill Refrigerator Pickles
Turmeric & Mustard Seed Cucumber Pickles
Dill Pickle Recipe For Canning
Canning Vegetables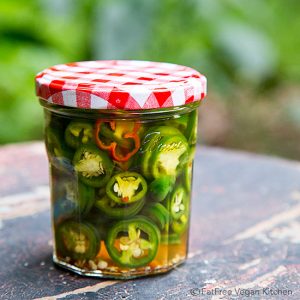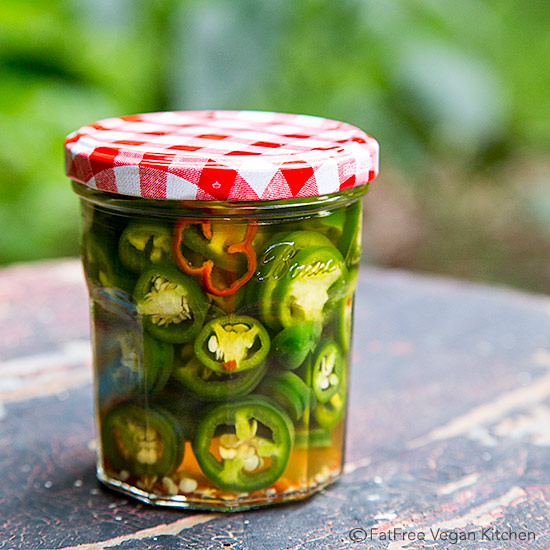 Do you like to grow veggies in your garden? Here are some great recipes to help you preserve your harvest! Enjoy veggies from your garden year around!
Canning Beans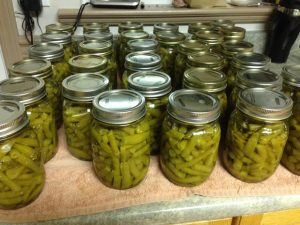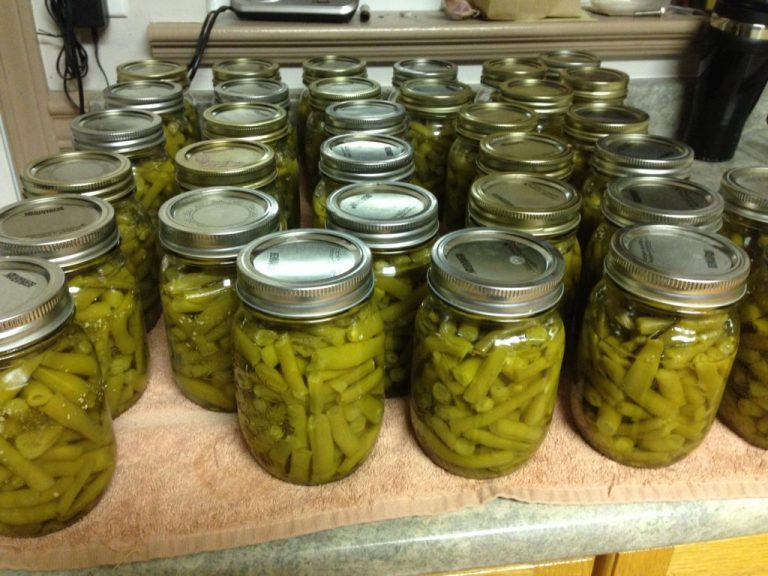 Beans are another great item to can! This is a great staple to have on hand for self sufficiency. Here are some great canning beans recipes! Try each of them to see which one you like best!
Canning Green Beans – Raw Pack Method
Canning Salsa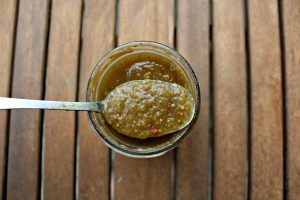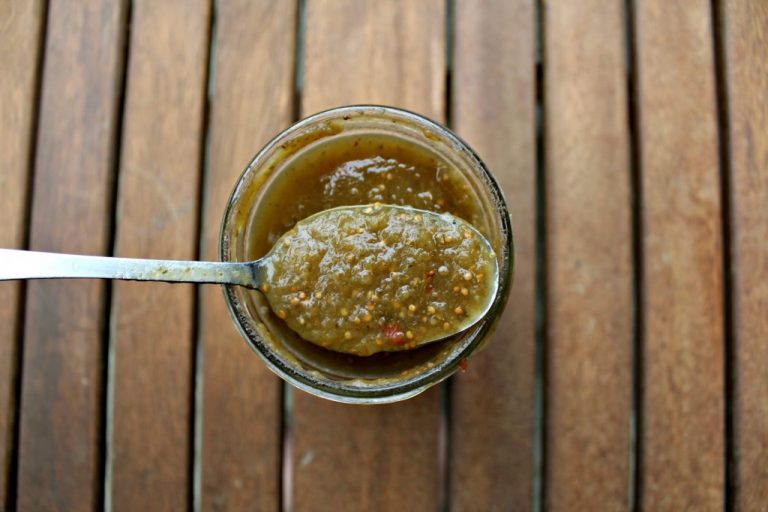 Salsa is a great snack to have on hand! Can your own for delicious homemade salsa whenever the mood strikes:)
Tomatillo Sauce (Salsa Verde) For Canning
Canning Black Bean and Corn Salsa
Canning Meat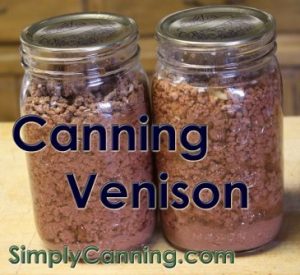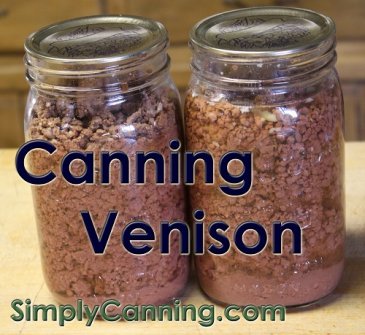 Did you know that you can can meat?! You can! Canning meat is a great way to preserve meat for self sufficiency. Having canned meat on hand will help you to be prepared for anything!
Canning Venison – Hot Pack Method
Canning Spaghetti Sauce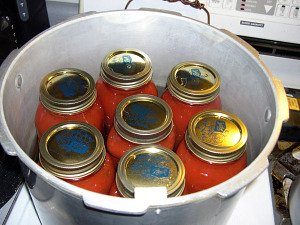 Canning spaghetti sauce is definitely something that I want to do! How convenient on a busy night to pull out a big jar full of ready made spaghetti sauce to eat for dinner!
Canning Spaghetti Sauce – With Meat
Canning Spaghetti Sauce – With No Meat
Canning Soup Recipes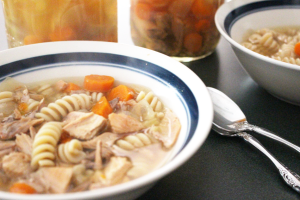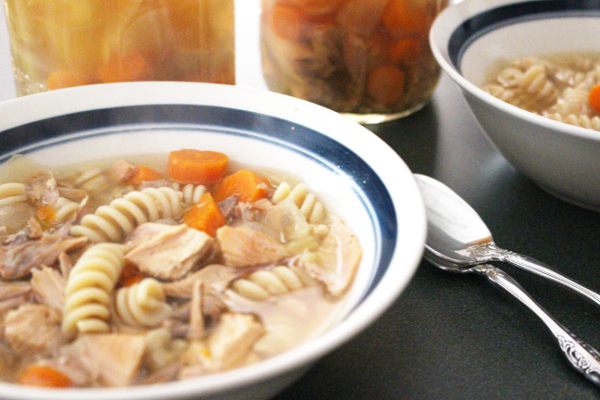 Make your own canned soup! These canning soup recipes are great to have on hand for a quick and easy dinner! Just pull a jar out of the pantry and dinner is served:)
Canning Applesauce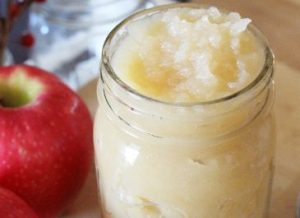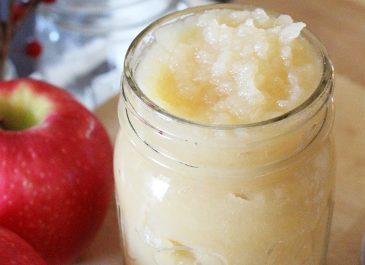 Who doesn't love homemade applesauce?
My kids LOVE applesauce, so this is definitely an item that I like to have on hand.
I definitely want to try all of these amazing canning applesauce recipes!
No Sugar Added Canned Applesauce
Canning Fruit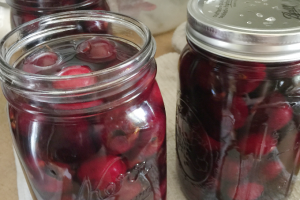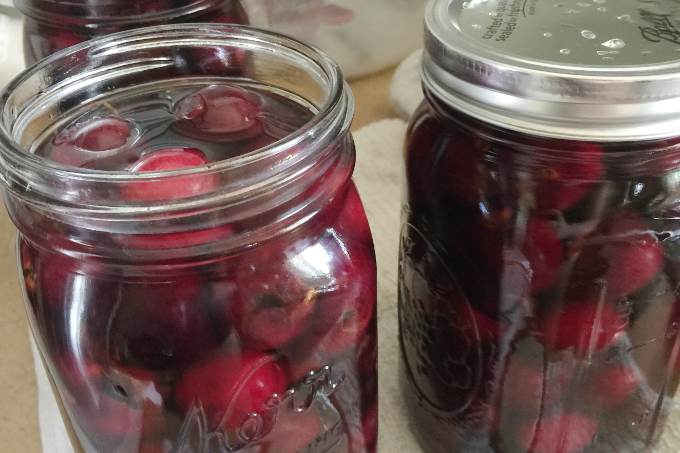 Try these amazing canning fruit recipes for a great dessert! Make your own pie filling, ice cream toppings, or can fruit for a tasty snack!
Rhubarb Juice Concentrate Canning Recipe
Canning Jam and Canning Jelly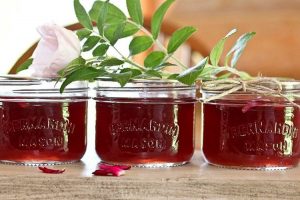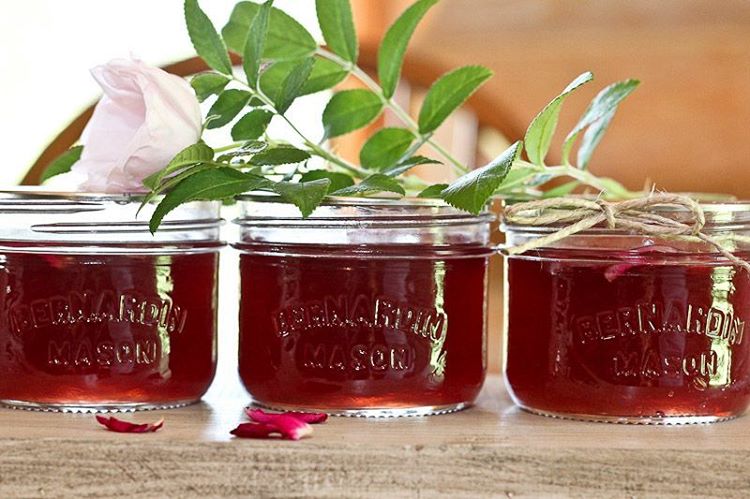 Jams and jellies are a great homemade canning item! Talk about yum! And they are so pretty! I love the way brightly colored jellies look lined up in a pantry!
Rhubarb Chutney With Strawberries & Ginger
Honey & Rosemary Blackberry Jam
Queen Anne's Lace Jelly With Curants
Canning Simple Strawberry Syrup
Canning Apple Cider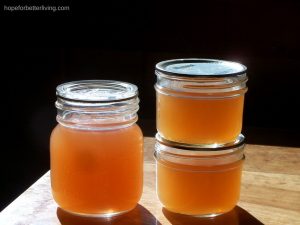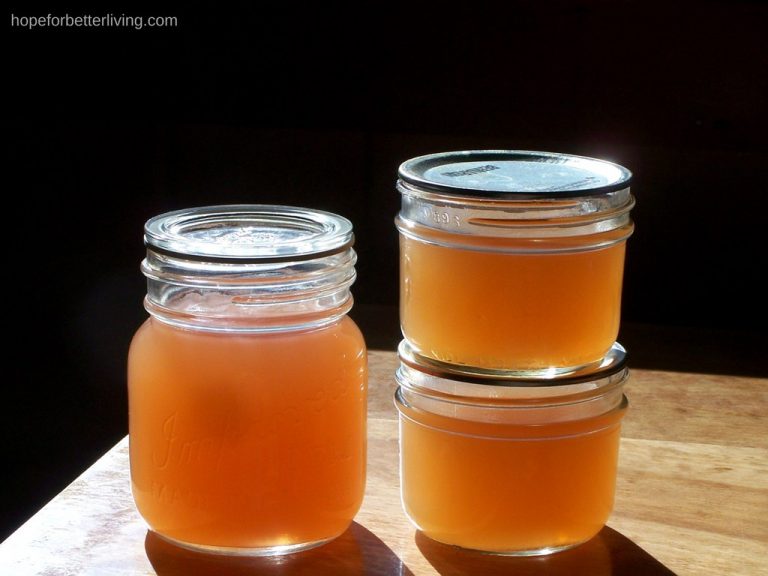 Would you like to make your own apple cider? Would you like to have your own apple cider on hand? Then try these canning apple cider recipes!
Canning
To make healthier canning recipes also be sure to read How To Can Without Added Sugar!
And that is 140 home canning recipes! Do you make any of these recipes?
What are some of your favorite things to can?
Leave me a comment below!
If you would like to find more recipes for preserving food then be sure to check out 47 Food Dehydrator Recipes, 7 Instant Pot Canning Recipes, 75 Fermented Foods Recipes, 11 Ways to Preserve Tomatoes, 15 Must Try Jam Recipes, 21 Pickled Foods Recipes, and 13 Foods You Can Freeze!
Preserving Food