Watch this video to see how I bottle-feed my baby goats!
Don't you just love baby goats?! They are so cute and cuddly!!
If you would like a FREE printable Baby Goat Feeding Schedule check out my post How To Care For Your Newborn Goat!
This site contains affiliate links. If you make a purchase using one of these links, I may earn a commission. Please click here for more information about cookies collected and our privacy policy.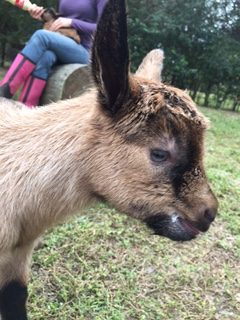 To learn more about pregnancy, kid care, and everything else you need to know to care for your goats, check out the Raising Goats For beginners Course! This course has step by step lessons, videos and PDFs for everything from goat illnesses, feeding, milking, you name it! It will help you to raise your goats with confidence, as well as provide a group for personal help and support!
I hope you enjoyed the video! Be sure to comment below and let me know what you think!
Do you bottle-feed your baby goats? If so what technique do you use? Do you have any additional tips to add? Please share with me!