Are you looking for a gentle and mild way to cleanse the liver that is easy? This liver cleanse is one that the whole family can do!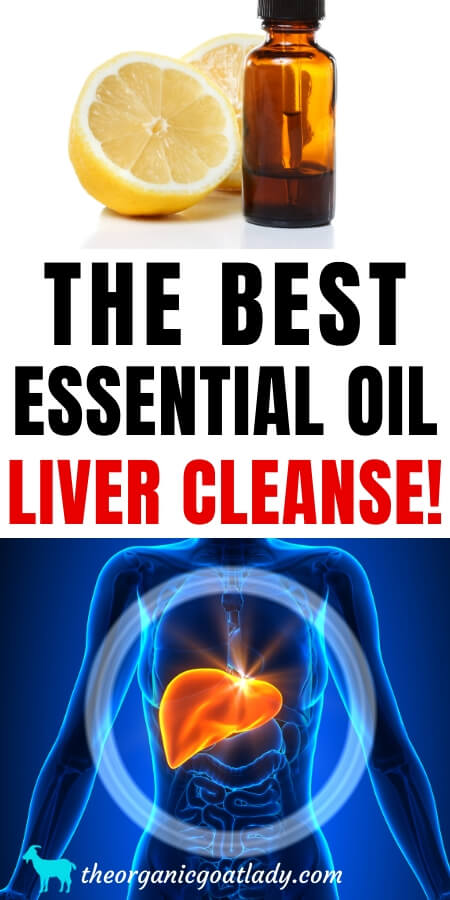 This site contains affiliate links. If you make a purchase using one of these links, I may earn a commission. Please click here for more information about cookies collected and our privacy policy.
Liver Cleanse
The Liver is so important!
In this article we are going to discuss what the liver is, what the liver does for us, and a wonderful way to care for it through the use of essential oils!
What is the liver and where is it located?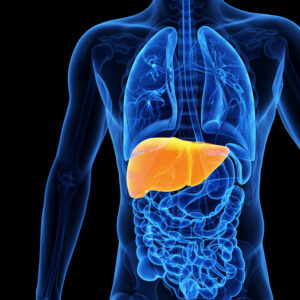 The liver is the largest internal organ in the body! It is also one of the hardest working organs, performing hundreds of functions for the body.
The liver is positioned on the right side of the body under the rib cage, as shown in the above picture.
What does the liver do?
The liver helps to process the nurtrients that come from the foods that we eat.
The liver is also a storehouse for vitamins and minerals such as: vitamins A, B12, D, Folic Acid, Iron etc.
One of the main functions of the liver is cleansing the blood. The liver works as a filter, removing toxins. It removes bacteria, damaged cells, and hormones among many other things. How awesome is that!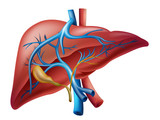 Without your liver you wouldn't survive!
Which is why it is so important to take care of your liver!
Another interesting and awesome fact about your liver, is that it has the ability to regenerate itself!
Yes you heard me right, your liver can repair and regrow itself! But, if you do not supply your liver with the tools that it needs (aka health and nutrition), it will not.
Cleanse Your Liver
This is where cleansing and nourishing the liver comes into play.
Because our liver is so important and crucial to our lives, we need to do everything that we can to keep it functioning smoothly and efficiently.
As I said nutrition is very important.
But today we are going to address cleansing. This is often overlooked when people discuss health.
Yes, eating healthy is extremely important, but cleansing the toxins from the body is also extremely important!
There are lots of cleanses out there. Some are for the intestines, some for the whole body etc. The cleanse that we are discussing today focuses on the liver.
Now, I say that it focuses on the liver, but that does not mean that it does not benefit the entire body.
On the contrary! This simple cleanse has whole body benefits as well.
Natural Liver Cleanse
Who can use the cleanse?
This is a very gentle cleanse. Meaning that it is great for everyone! I use this liver cleanse for my whole family.
I have four children, and even when they were babies they were able to use this cleanse!
Also, I personally would definitely use the liver cleanse after taking antibiotics, if I had skin issues and irritations, and if I had allergies.
I primarily use it because I know that toxins are everywhere, even in the air that we breathe!
How to Cleanse Your Liver
When should you use the essential oil liver cleanse?
Ideally I would like to use the liver cleanse daily for three weeks, and then take one week off.
But we are not always able to use it every day.
So instead of taking a week off, I strive to give it to my family every day knowing that we will miss some days throughout the month.
Best Liver Cleanse
The origin of the essential oil liver cleanse.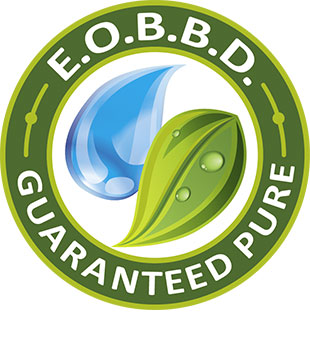 I was taught this method of liver cleansing from Be Young Total Health!
The founder and owner of Be Young, Dana Young, uses this cleanse himself. Dana has shared some amazing success stories of the experiences that others have had with this awesome cleanse!
If you are not familiar with Be Young Total Health check out my Essential Oils page to read why I choose them as my preferred essential oil brand!
As an Aromatherapist I have come across lots of different brands, and this is by far the best brand that I have used!
In fact it is the only brand that I will use in my liver cleanse!
How to Cleanse Liver
What is in the essential oil liver cleanse?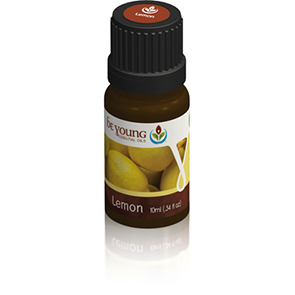 Lemon is such a versatile essential oil!
You can read about more of the benefits of lemon essential oil here.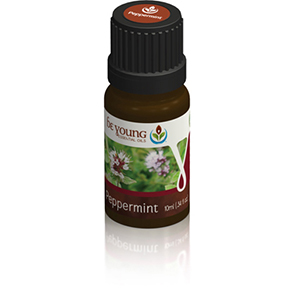 Peppermint is another oil that is great for so many different things!
Find out what else this peppermint essential oil can be used for here.
Caution: If you are pregnant, or if you have very high blood pressure use Spearmint Essential Oil instead of peppermint. Spearmint is very similar to peppermint, but is a much gentler oil. It is also sometimes easier on young children.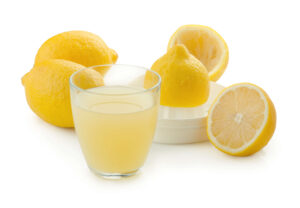 Lemon juice is well know for its benefits to the liver.
It also acts as a carrier for the essential oils, helping to take the oils directly to the liver.
Now, let's talk about what kind of lemon juice to use. I recommend only using fresh lemon juice. Most store bought lemon juices contain preservatives.
Now I know that it sometimes isn't convenient to squeeze a lemon every morning! What I like to do is to juice a bunch of lemons and freeze the juice in ice cube trays.
Then, the night before, I put the cubes that I need in the fridge and the next morning they are thawed and ready to go!
Liver Cleanse Recipe
Essential Oil Liver Cleanse
Naturally and safely cleanse the liver with this mild and easy liver cleanse!
A great cleanse for the whole family!
Ingredients
Fresh Lemon Juice (at least 1Tbsp. But up to the juice of a whole lemon)
1-2 drops Lemon Essential Oil
1-2 drops Peppermint Essential Oil (substitute spearmint during pregnancy and with high blood pressure)
Instructions
I Pour desired amount of lemon juice in a glass and add lemon and peppermint essential oils.
I drink it first thing in the morning.
I Wait at least half an hour before drinking any juice or coffee.
I drink some water immediately after. I swirl some water around in my glass after taking the cleanse and drink that. That way I get any of the oils that are stuck to the inside of the glass.
For my baby, and my younger kids that will not or are too young to drink the liver cleanse, I take the lemon juice and essential oil mixture and rub it on the bottoms of their feet first thing in the morning. I am careful to be sure that I put socks on so that they do not get any oils on their hands and rub it in their eyes or mouth.
Notes
You can find the links to purchase the ingredients in the above article.
Do you and your family use a liver cleanse? Give this essential oil liver cleanse a try, you will love it!
I love starting out my day with this gentle and yummy cleanse! I also love how it helps to awaken the mind and the body, giving me the best start to my day!
I am not a Doctor. I am an Aromatherapist. The information provided on this site is for educational purposes only. I do not prescribe, diagnose or treat any medical conditions. Please consult your health care provider before implementing any of the information provided on this site.
The information provided on this site is completely my own opinion and does not reflect the opinions or beliefs of any other entity.
Any statements or claims regarding health benefits of foods, supplements or essential oils listed on this site have not been evaluated by the Food and Drug Administration and are not intended to treat, cure or prevent any disease.
Please read my disclaimer page for additional information.