Are you looking for beautiful plants to add to your landscaping that the rabbits will not eat? These 19 plants that repel rabbits are great additions to every yard and garden!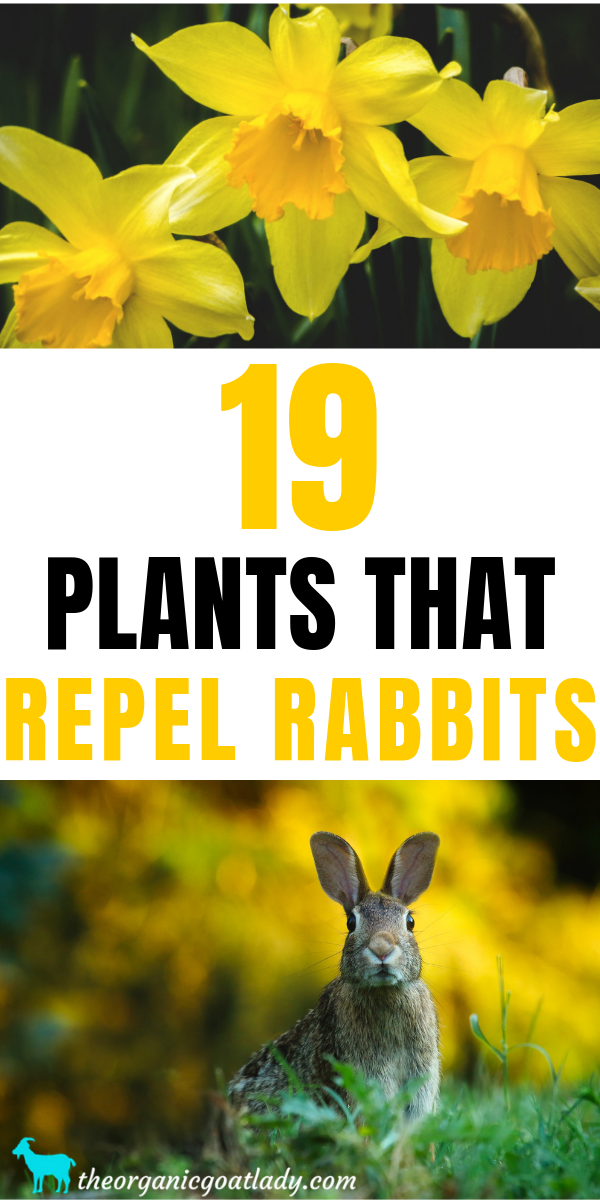 This site contains affiliate links. If you make a purchase using one of these links, I may earn a commission. Please click here for more information about cookies collected and our privacy policy.
19 Plants That Repel Rabbits
These plants are not only beautiful plants that will make your yard or garden look amazing, but they are also unappetizing to rabbits!

And those are 19 plants that repel rabbits! Aren't they all such pretty decorative plants? Include as many of them as you can into your landscaping to keep the rabbits away!
Also, if you are looking for more rabbit repelling plants be sure to read 7 Vegetables That Repel Rabbits and 13 Herbs That Repel Rabbits!