Aren't baby goats the cutest?! Are you looking for some adorable baby goat videos? These cute, bouncing baby goats are sure to brighten your day!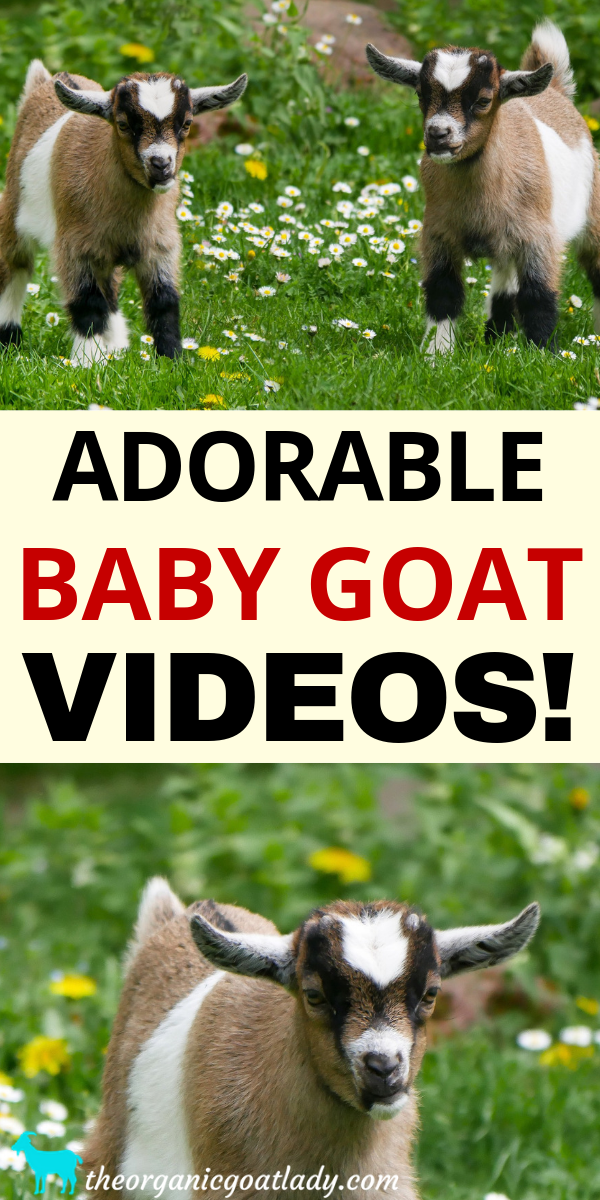 This site contains affiliate links. If you make a purchase using one of these links, I may earn a commission. Please click here for more information about cookies collected and our privacy policy.
Baby Goat Videos
This first video is full of baby goat cuteness! Watch babies jump, nurse, and play together!
Baby Goats Video #2
More baby goat cuteness! A day in the life of a baby goat:) Playing, running, jumping, nursing, and having fun!
Free Goat Health eCourse!
Get the Free Goat Health eCourse! Learn about common illnesses that plague goats and the best ways to avoid them!