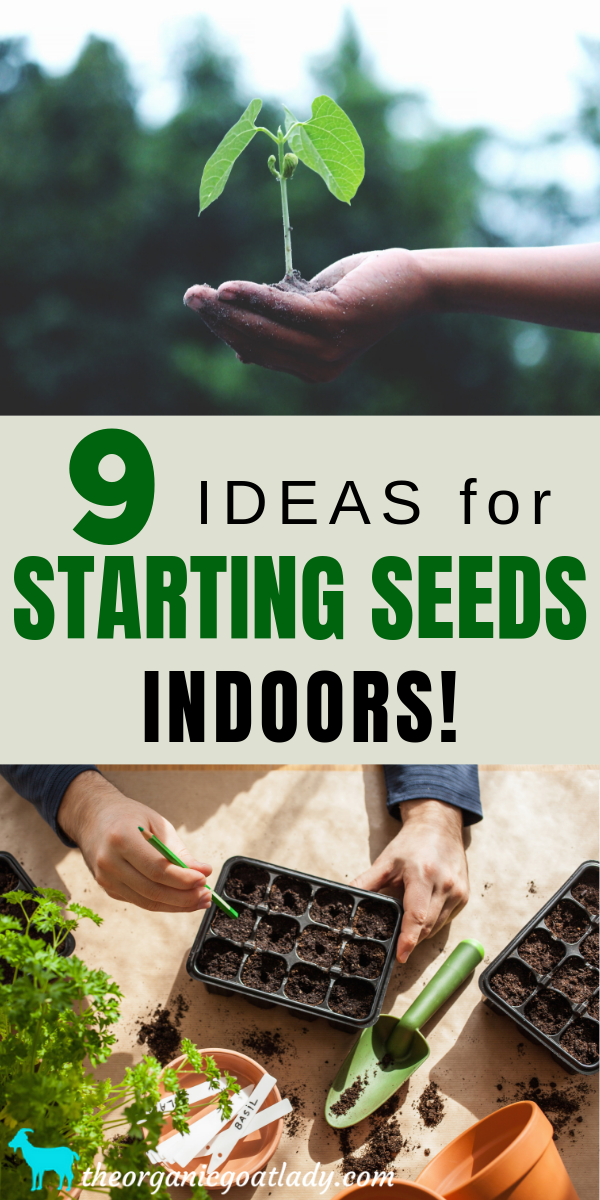 9 Ideas for Starting Seeds Indoors!
Are you wanting to get a head start on your garden? Starting seeds indoors is the best way to do that! These nine ideas will help you to successfully start your seeds for a successful garden! 
This site contains affiliate links. If you make a purchase using one of these links, I may earn a commission. Please click here for more information about cookies collected and our privacy policy.
Starting Seeds Indoors
And those are nine ideas for starting seeds indoors! Do you usually start your seeds indoors? What do you plant your seeds in? Do you use a heat mat or seed paper? I'd love to hear about your experiences! Leave me a comment below and let me know. And be sure to come back after trying these ideas and let me know which ones are your favorite!
Happy Planting!
If you would like to learn about additional gardening tips and ideas be sure to check out my Gardening Section!