These are the Best Essential Oil Diffusers for 2023!
Find out which essential oil diffuser is right for your particular needs!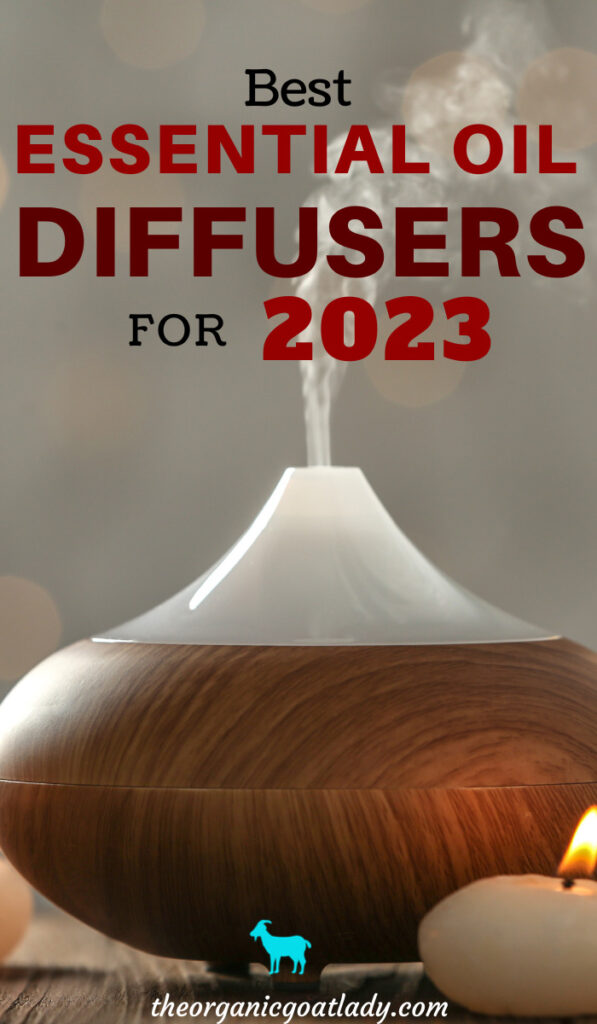 These are The Best Aromatherapy Diffusers for 2023!
Are you looking for the perfect diffuser for you home, office or car?
Are you feeling overwhelmed by all of the different options?! I know, there are literally hundreds of essential oil diffusers to choose from!
So how are you supposed to know which diffuser is the best? It would require lots of time and research to go through them all!
And that is why I've compiled the top essential oil diffusers for all areas of life so that you don't have to!
So let's talk diffusers!
I'm so excited to share with you my finds for the best essential oil diffusers for 2023!
The 10 Best Ultrasonic Diffusers According To Reviews:
Simply add your oil to water inside the diffuser and then, due to very fast vibrations within the diffuser, the oil will be broken down and sprayed out in a fine mist of water. This allows it to be easily absorbed by the lungs, allowing you to experience the wonderful benefits of your essential oils!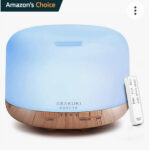 Compare Ultrasonic Diffusers
Below are the top 10 best selling Ultrasonic Essential Oil Diffusers for this year:
Those are the Best Ultrasonic Aromatherapy Diffusers For 2023!
Which one is your favorite? Have you used any of these diffusers?
Be sure to let me know which one you choose for you home!
A nebulizing essential oil diffuser disperses the oil by blowing air that creates a suction. This suction pulls out the essential oils which are broken down into micro particles and then they are blown out of the diffuser in a fine mist of air.
A nebulzing diffuser does not use any water or heat, providing you with a pure stream of essential oils!
Also, because there is no water used in the diffuser, this eliminates the opportunity for mold to grow within the diffuser!
I prefer nebulizing diffusers during times of illness. Whenever someone in my family is fighting a cold I pull out my nebulizing diffuser to ensure that nothing but pure essential oils are being dispersed into the air!
If you would like to see the nebulizing diffuser that I personally use, you can check it out here:
I've been using the diffuser pictured above for years and it is still going strong! I love that I can control the length of time that it diffuses and the time in between diffusing periods. As well as the amount of oil that is diffused!
Also, because I have a couple of these in different rooms, I can easily remove the bottle of oil from the diffuser and attach it to a different diffuser. This means I don't have to move the diffuser itself from room to room! Talk about convenience! It's especially convenient when someone gets sick in the night!
Compare Nebulizing Diffusers
Below are the top 10 Nebulizing Essential Oil Diffusers with the highest reviews for this year:
Those are the best Nebulizing and Ultrasonic Diffusers for 2023!
I hope that this list helps you to find the perfect diffuser!
Which diffuser will you choose? Please leave me a comment below and let me know which one you decide to go with!
Happy Diffusing!!:)
Disclaimer: The information provided on this site is for educational purposes only. I do not prescribe, diagnose or treat any medical conditions. Please consult your health care provider before implementing any of the information provided on this site.
The information provided on this site is completely my own opinion and does not reflect the opinions or beliefs of any other entity.
Any statements or claims regarding health benefits of foods, supplements or essential oils listed on this site have not been evaluated by the Food and Drug Administration and are not intended to treat, cure or prevent any disease.
You can read my full disclaimer here.