This site contains affiliate links. If you make a purchase using one of these links, I may earn a commission. Please click here for more information about cookies collected and our privacy policy.
Are you looking for some great ways to incorporate farmhouse decor into your home? Are you wanting to create a peaceful environment in your home full of rustic charm? Then check out these 25 DIY farmhouse decor ideas!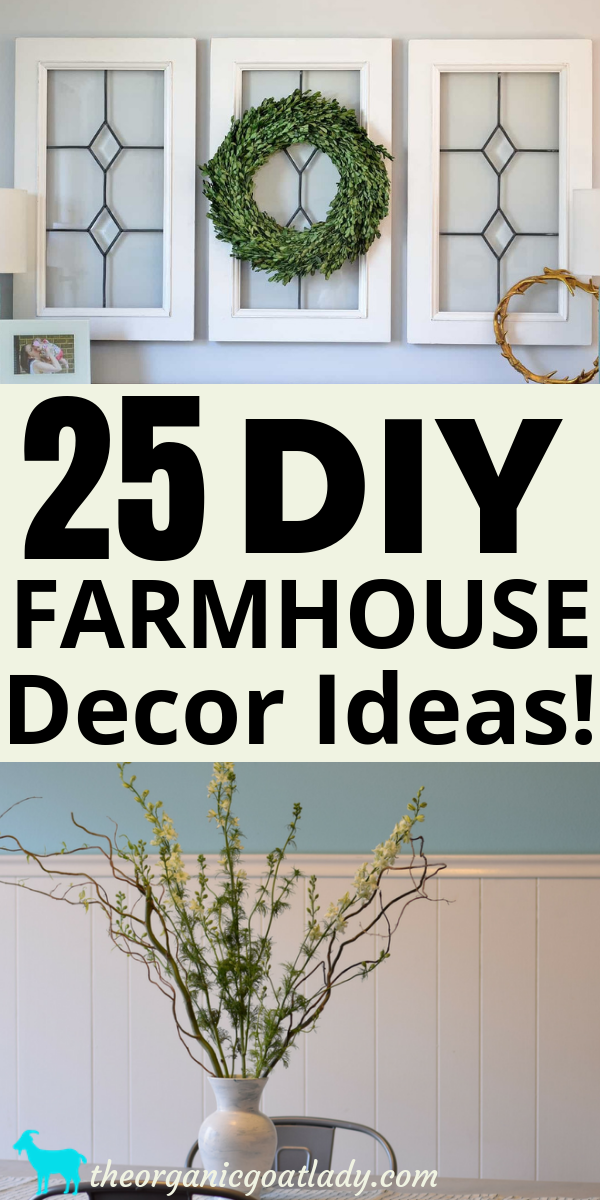 25 DIY Farmhouse Decor Ideas!
I love the Calm and relaxing tones that go with farmhouse decor! I also love how it can make your home feel so organized and chic while being simple and rustic at the same time!
I have found 25 beautiful farmhouse decor ideas that you can make yourself! I love all of these projects and I know that you will too!
Farmhouse Decor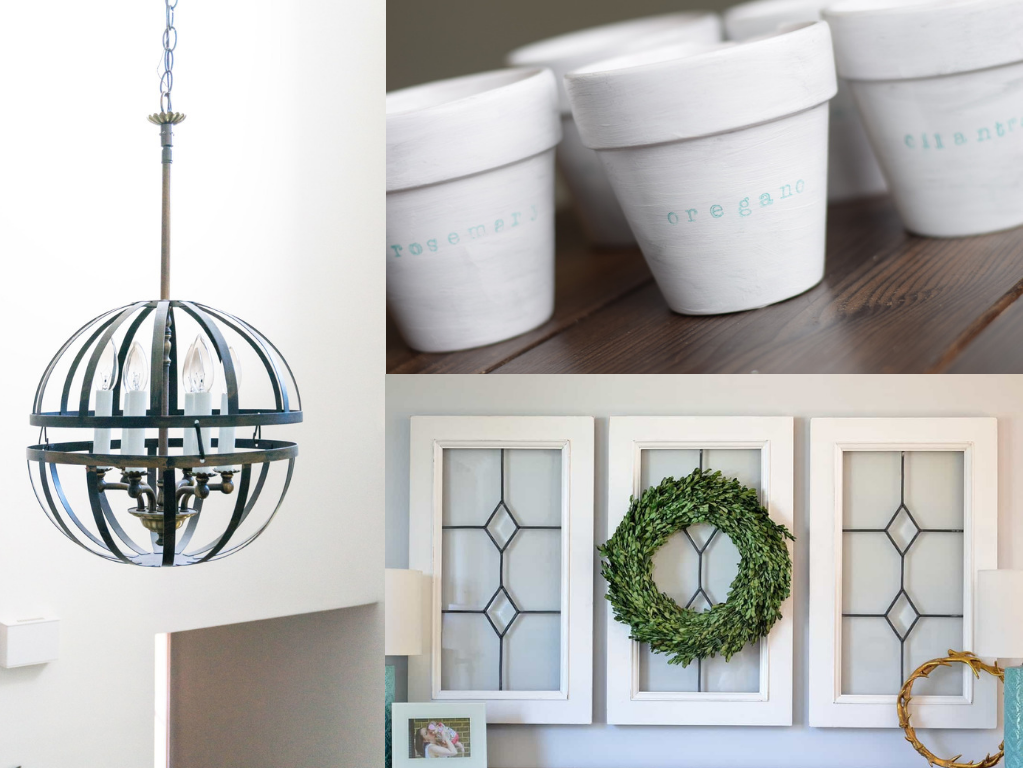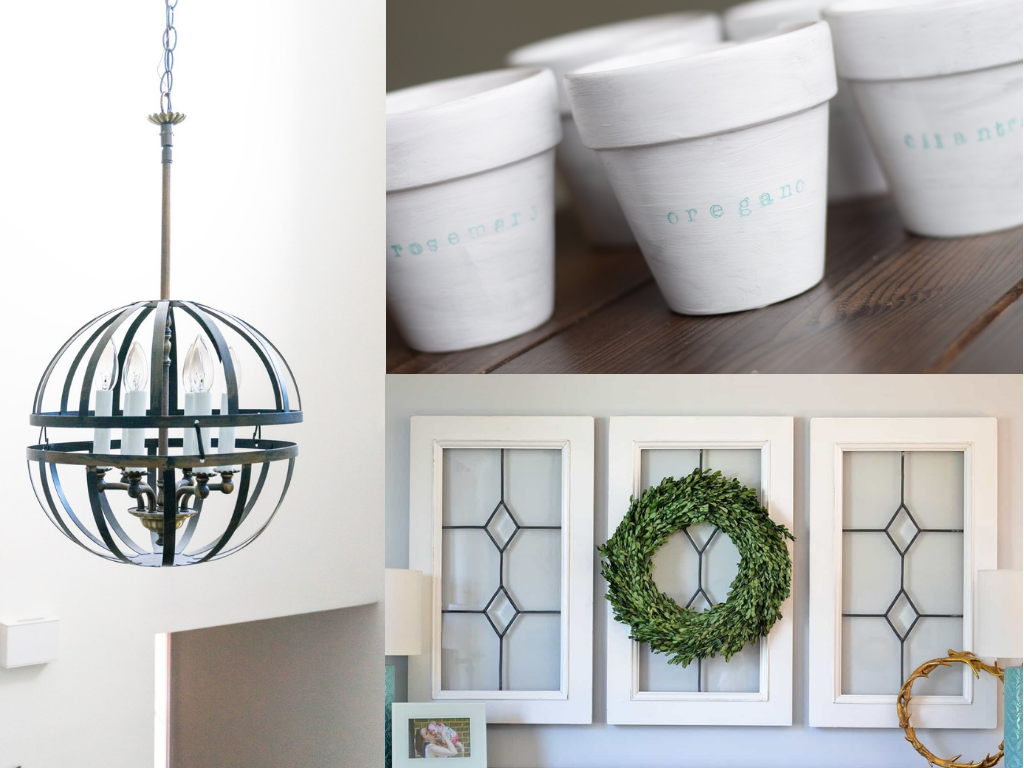 This is so pretty! I love how simple yet chic this decor idea is! I especially love the boxwood wreath on it, I am in love with boxwood:)
This is a very simple DIY project that makes such a big difference! How cute are these?!
The Cheapest Light Makeover Ever
Cheap farmhouse decor ideas are great for decorating on a budget. Instead of purchasing something new, why not makeover something you already have?!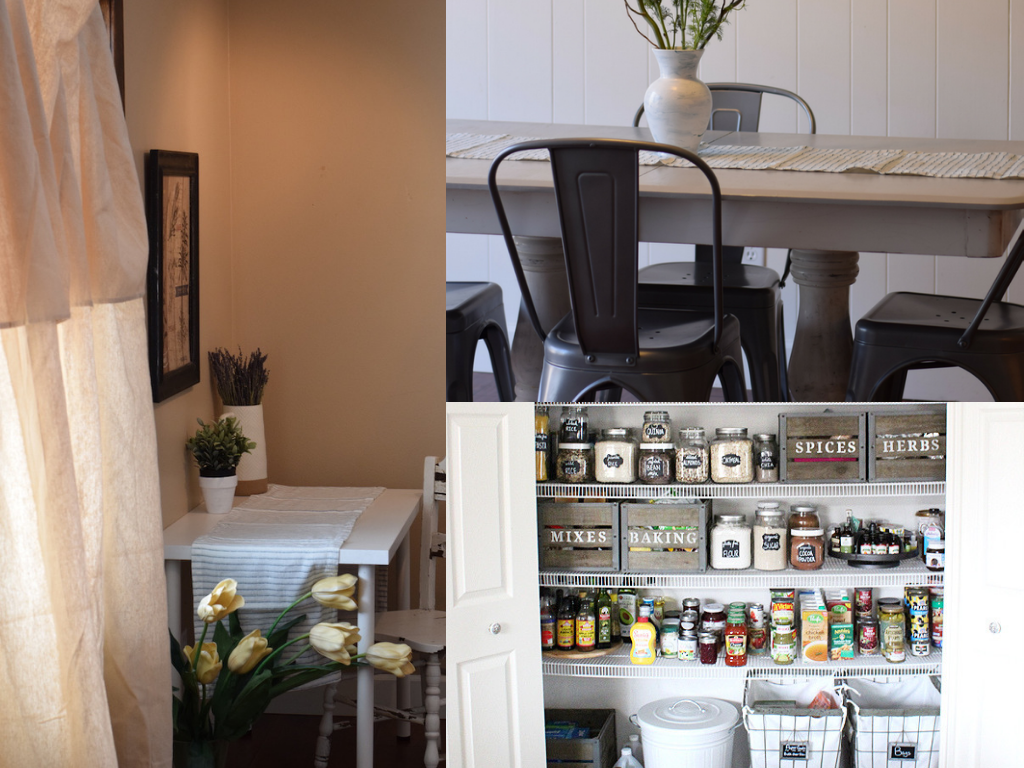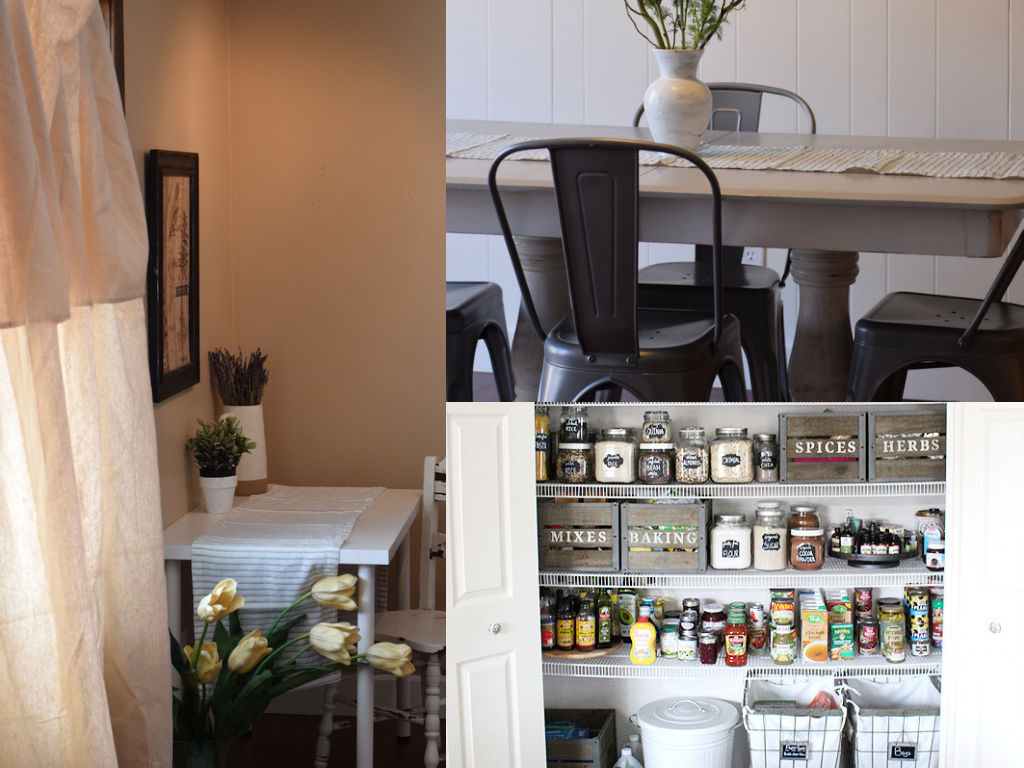 Farmhouse Inspired Drop Cloth Curtains
I would never have though to do this! Isn't that a great idea?! These drop cloth curtains are perfect for incorporating farmhouse decor into your home!
Farmhouse Dining Room Table Remodel
Not in love with your dining room table? Don't worry, we can fix that! Simply follow these instructions to have a brand-new farmhouse style table in no time!
Farmhouse Style Pantry Makeover
I really need to do this in my kitchen and pantry! Why not bring some farmhouse style to your organization? This pantry looks awesome!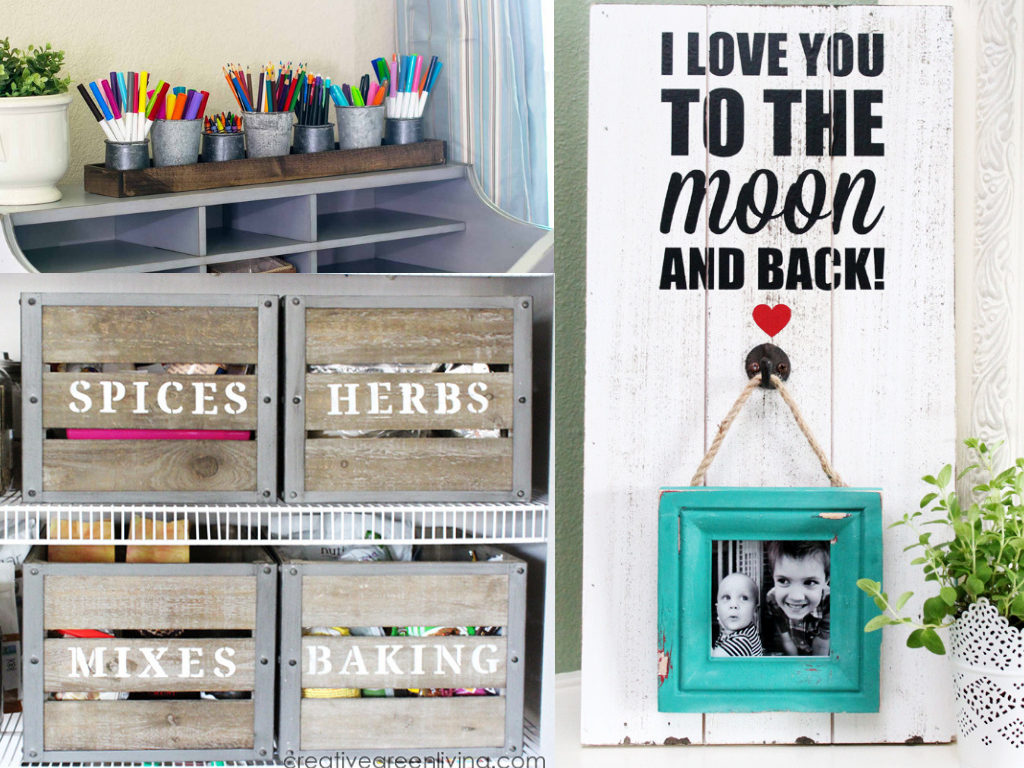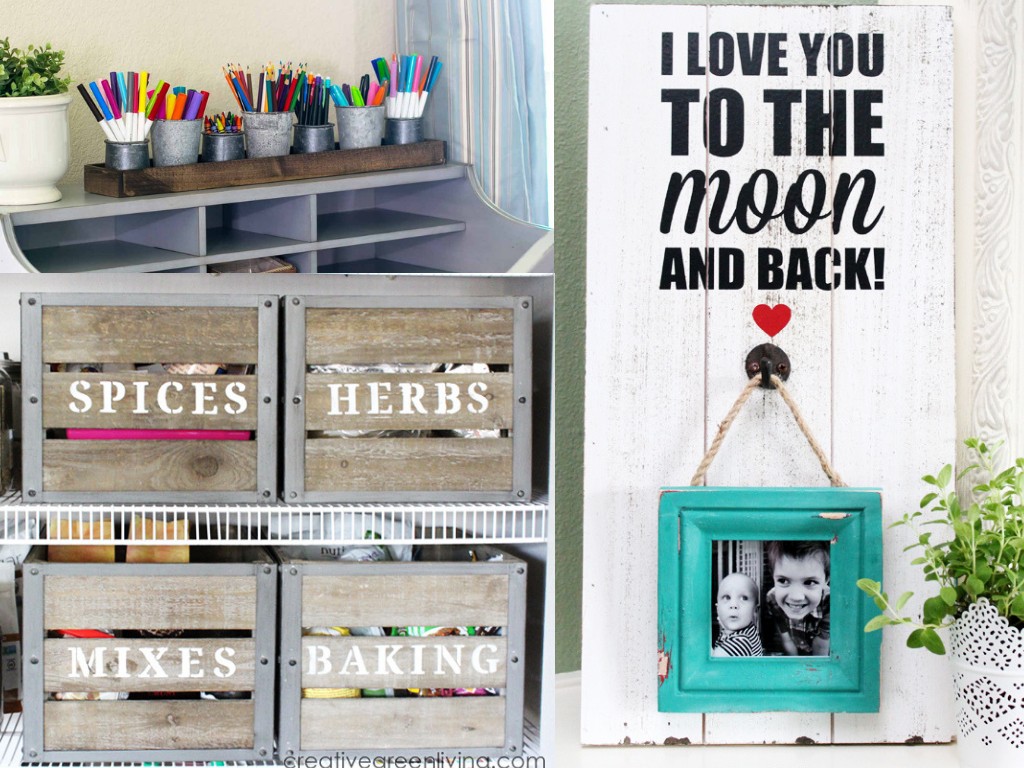 These definitely say farmhouse decor! And what a great item to use to organize not only your pantry but any shelf in your home!
Rustic Farmhouse Style Distressed Frame With a Faux Wood Pallet
This is so cute! And this saying is one of my all-time favorites:)
Why stop with kitchen organization, carry the farmhouse organization theme to the desk as well!
Farmhouse Bathroom Decor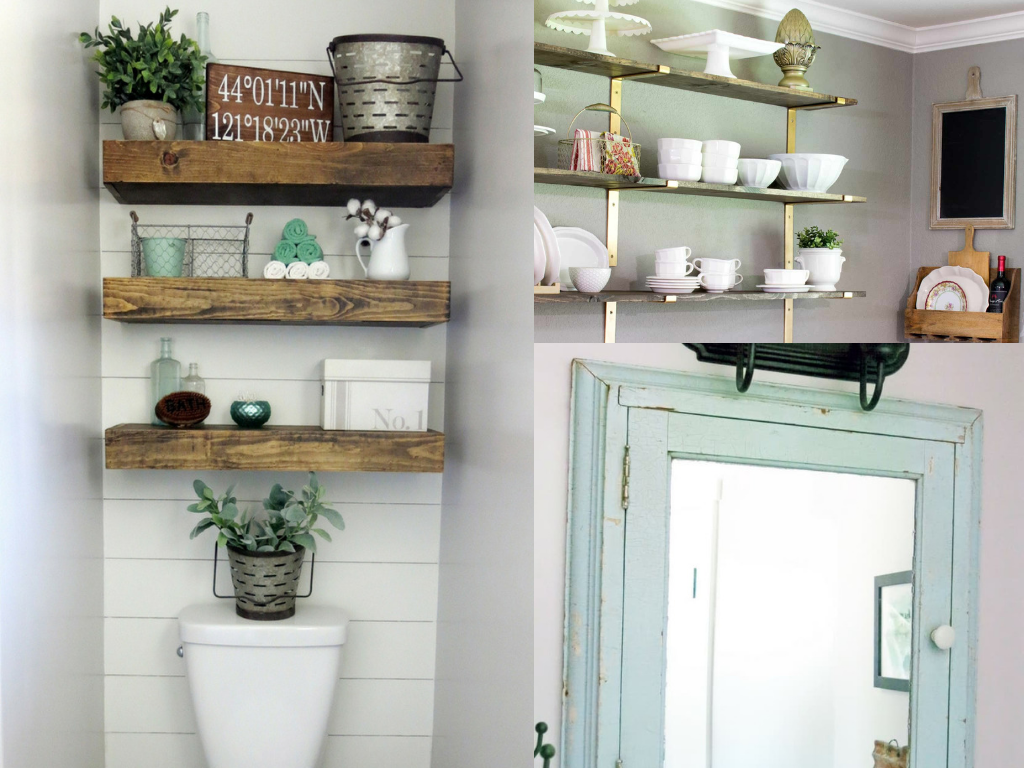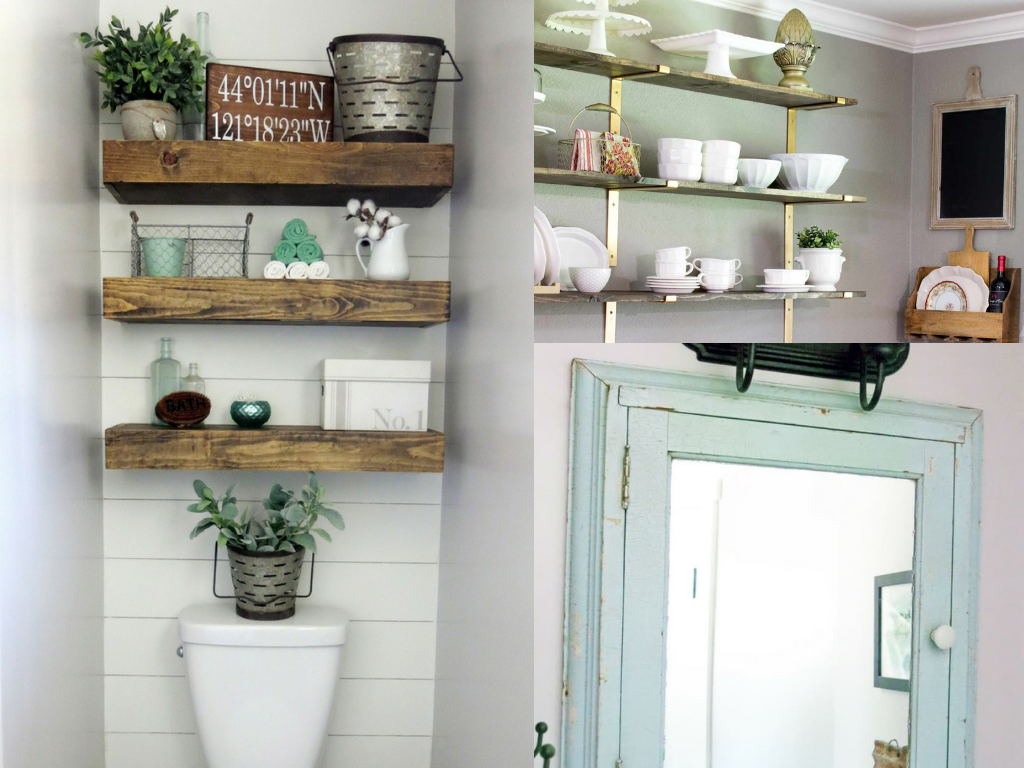 These dining room shelves are easy to make and look amazing. What a great way to display those antique dishes! I can just visualize some of my milk glass collection on these shelves!
Bring the farmhouse decor to the bathroom as well! Replace that modern medicine cabinet with a vintage option like this!
Shiplap is a very popular farmhouse decor. This faux shiplap is cheap and easy to make, but looks amazing!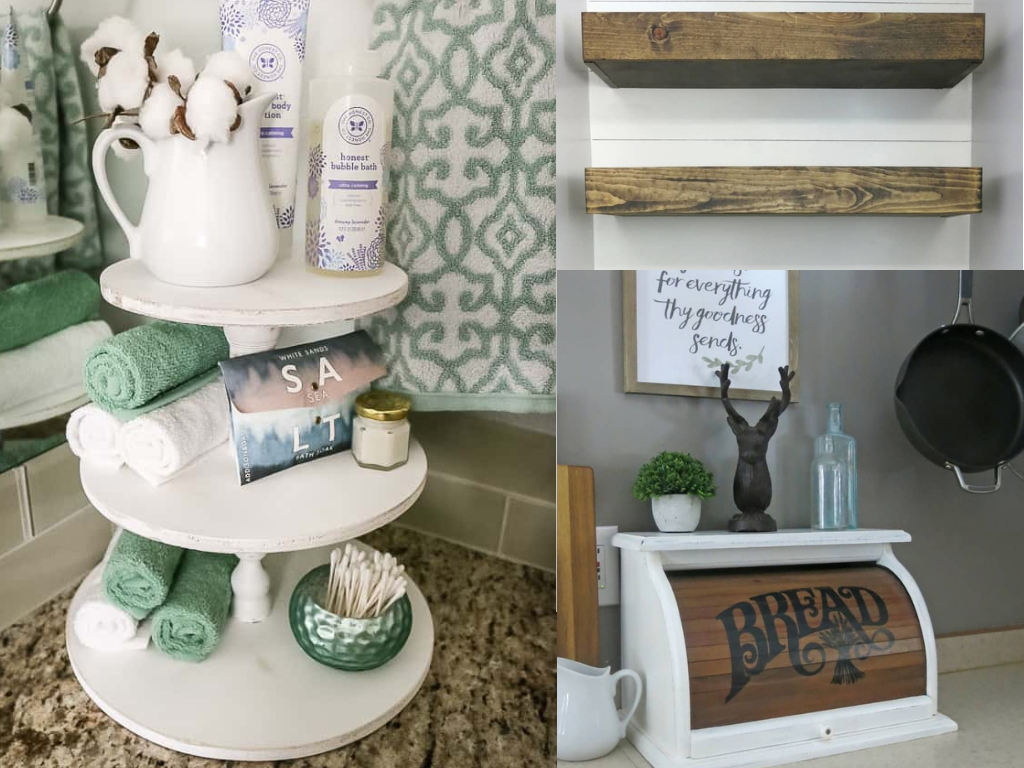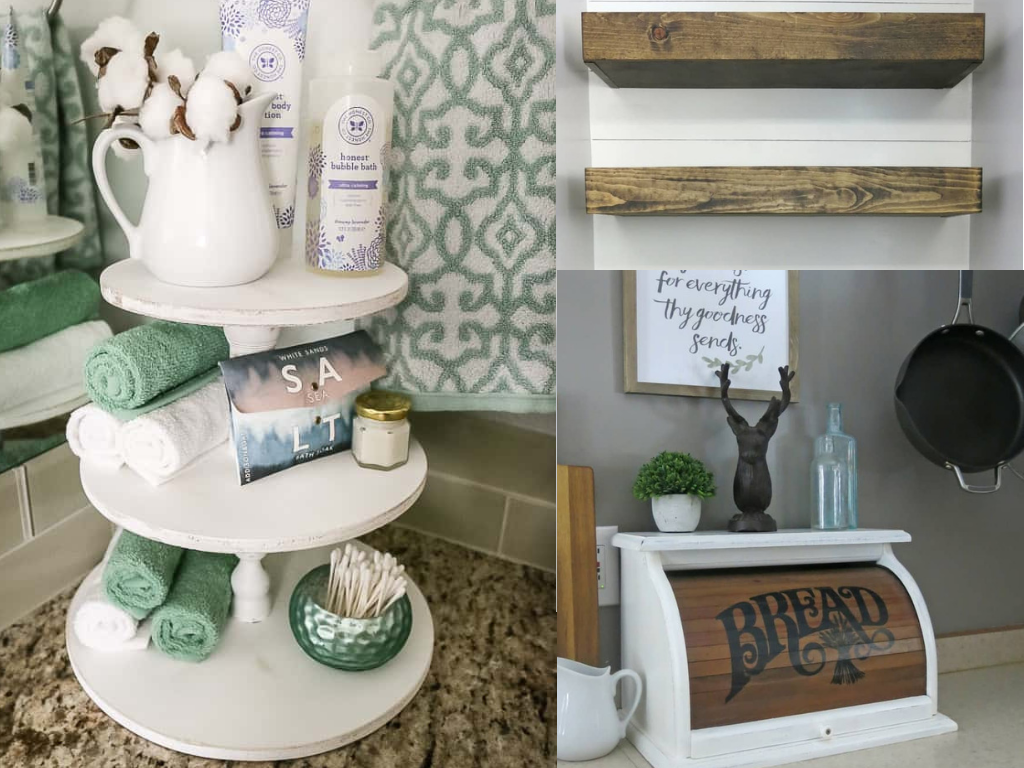 Add some rustic floating shelves to your shiplap walls for even more farmhouse decor charm!
Vintage Breadbox Chalk Paint Makeover
This is such a great DIY idea to help give your kitchen a farmhouse makeover! Nothing says farmhouse kitchen more than a breadbox:)
I love this tiered stand! What a great idea to hold all of your bathroom items, especially in a guest bathroom!
DIY Farmhouse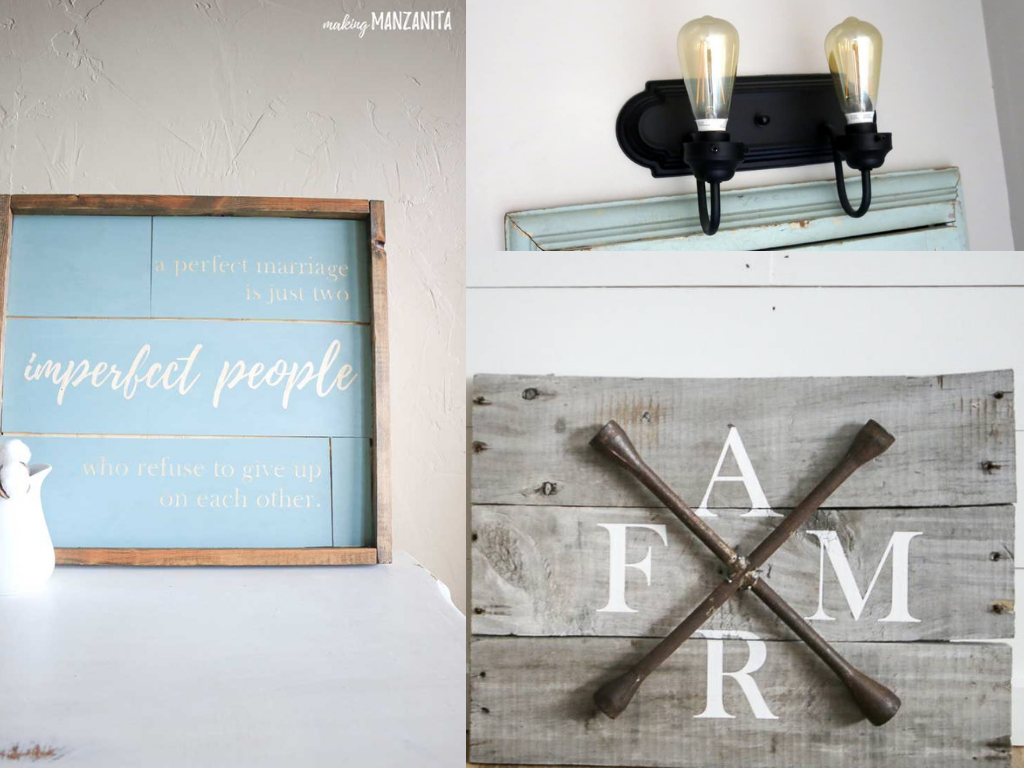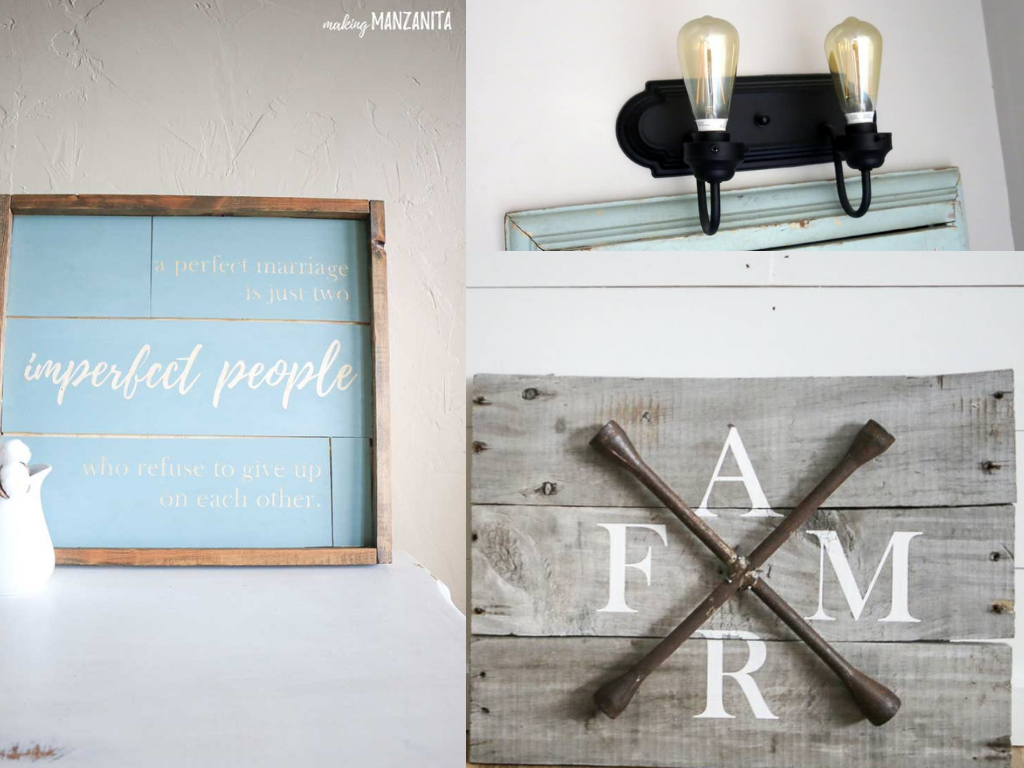 DIY Farmhouse Sign With Shiplap
This shiplap sign is an easy way to incorporate shiplap if you don't want to redo an entire wall. Simply hang it in a frame with your favorite saying on it!
DIY Farmhouse Pallet Sign With Lug Wrench 
This farmhouse sign is not only easy to make, but a great rustic farmhouse decor idea!
How to Give a Vanity Light Farmhouse Style
I love this idea! Take a builder grade vanity light from ugly to chic by giving it a farmhouse makeover! What a great idea!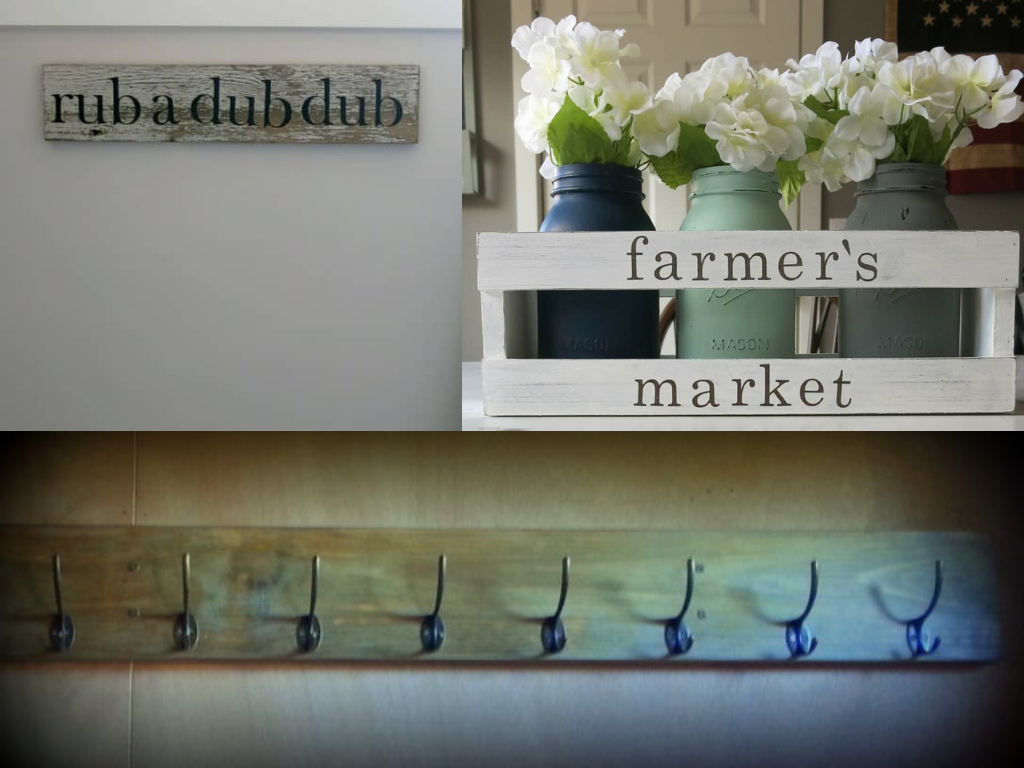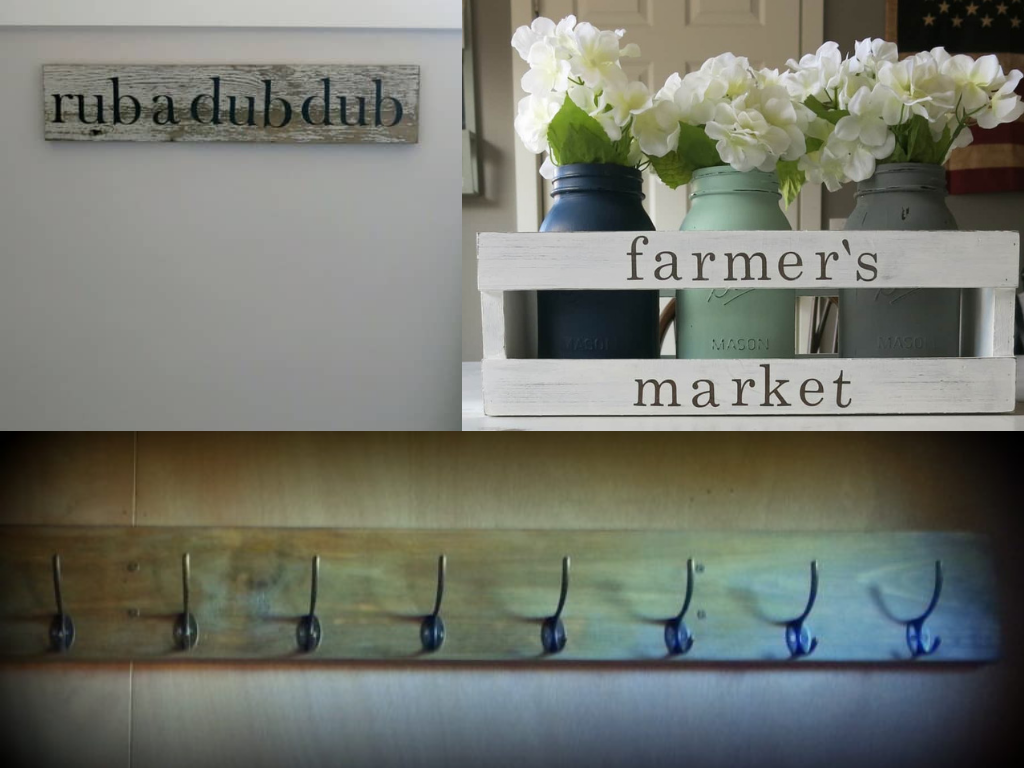 Farmhouse White Chippy Paint Bathroom Sign
This bathroom sign is adorable! A very easy to make decor item to give a fun farmhouse feel to your bathroom.
Farmers Market Farmhouse Crate Centerpiece
This is so pretty! I looooove mason jars! Who doesn't, am I right?! Make this adorable farmers market farmhouse crate center piece using items you probably already have on hand!
This coat rack is a great DIY project that is not only adorable but practical! A great addition to any mudroom!
Farmhouse Decor Ideas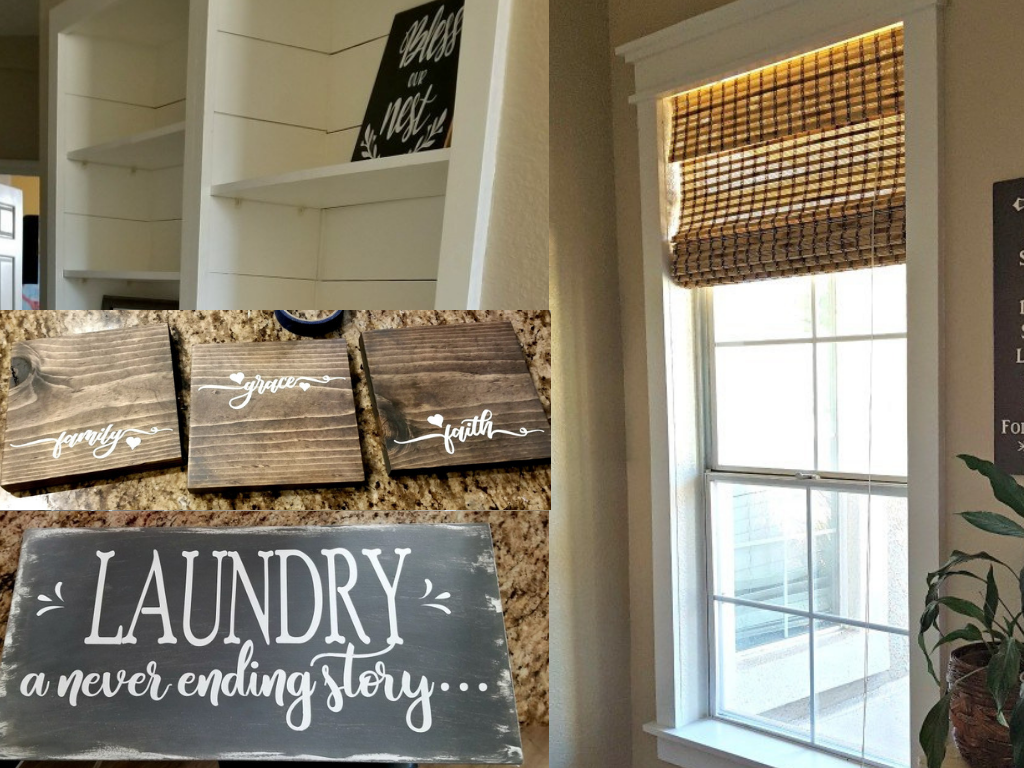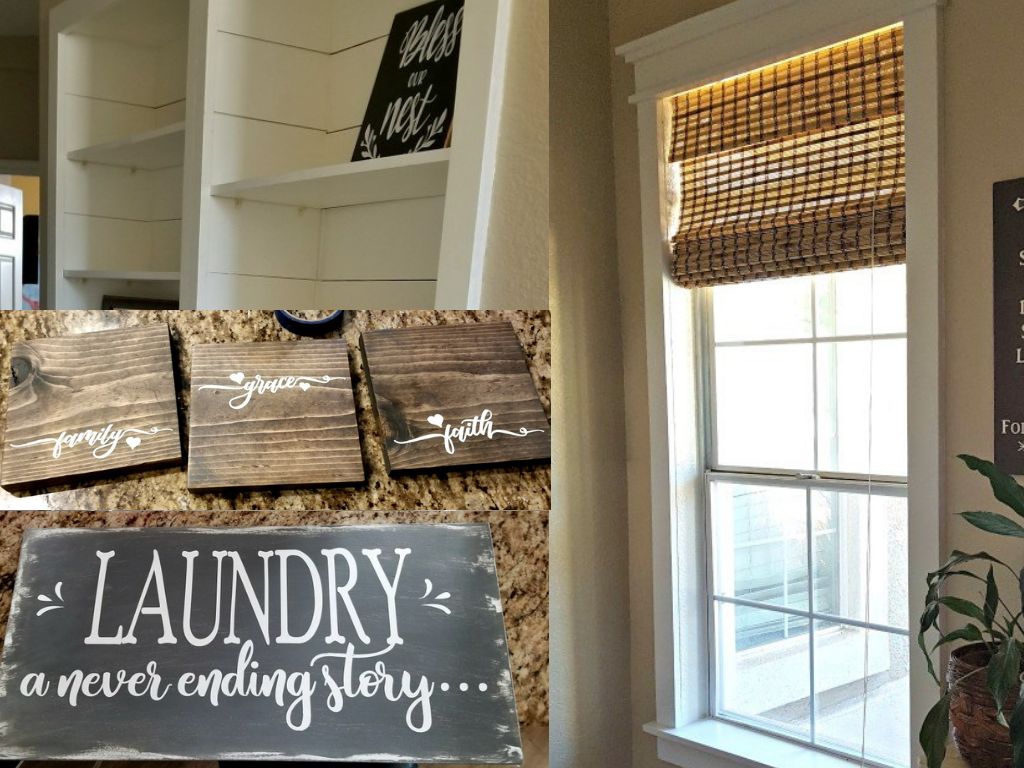 Add your own farmhouse window trim to give your living room a new look! A great way to bring that classic farmhouse feel to your home!
I am such a sucker for wooden signs;) I love them and can't ever seem to get enough! I love the rustic yet elegant feel of these signs!
The Easiest and Cheapest DIY Plywood Shiplap
Another great DIY shiplap option! Have extra plywood on hand? This might be the best option for you!
Ok, I know, another wooden sign;) But look at it! My laundry room needs this sign! What about yours?
And that is 25 DIY farmhouse decor ideas!
Which ones are your favorites? Leave me a comment below and let me know!